Interview
Claire Williams Q&A - Stroll showing has been 'phenomenal'
Williams were very much in the spotlight over the winter thanks to the arrival of Canadian rookie Lance Stroll and his last-minute pairing with Felipe Massa. Stroll may not have finished a race yet, but Claire Williams believes he is already proving why they were right to sign him. We caught up with the deputy team principal for an exclusive chat in Bahrain…
Q: Claire, you have a line-up where one driver is almost double the age of the other. How does that work?
Claire Williams: Oh, you are right. I haven't thought about that so far. And that it works so well says a lot. Having Lance in the team is wonderful as it is so exciting - having new talents is great for us and also for the sport. To be a team that brings in talent is very important for us - particularly a driver who has proved that he deserves a seat in Formula One. But if you have a rookie in your team you want to pair that with someone who is experienced - and really someone with Felipe's temperament and experience is a perfect match. It is so lovely to see them working together. It is a really nice line-up. I am very happy with them. This is such a competitive sport that with a lot of drivers it is all about their own effort - and with Felipe it is much about the team. He is such a team player - ever since he's been with us. This is so important for a team like ours when the constructors' championship is absolutely critical.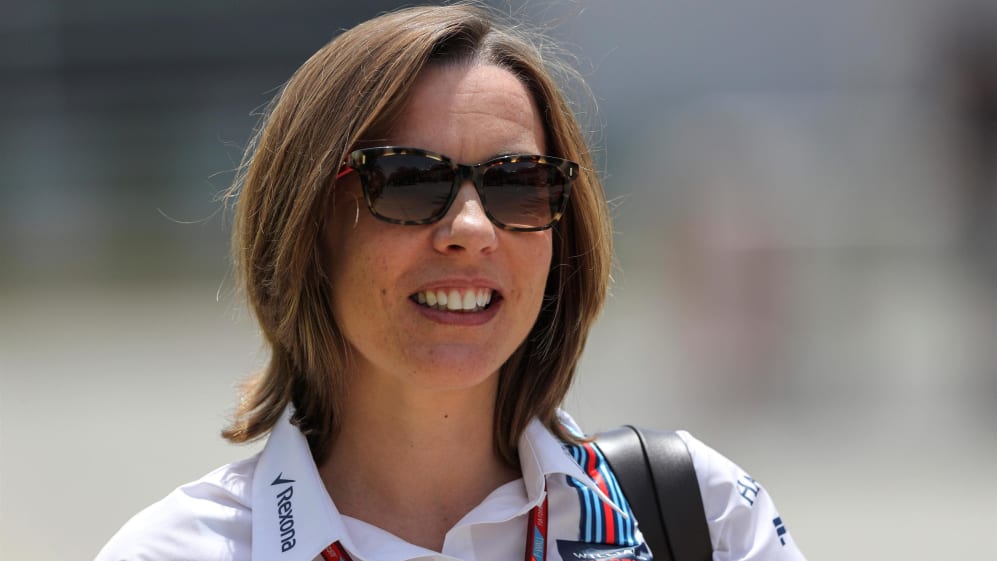 I don't get nervous watching Lance, which I might have been with previous rookies
Q: And how did that all happen? You had already announced your driver line-up with Valtteri (Bottas) and Lance (Stroll) - and then things changed dramatically and you had to call on Felipe (Massa) to come back as Valtteri was flying off to Mercedes. Can you recap how it all happened from your point of view?
CW: Ha, it was a busy December! Yes, we had already made our driver announcement and were very happy with how it was with Valtteri and Lance. But immediately after Nico's (Rosberg) retirement we knew that the call would come and we've been somewhat flattered that someone wanted one of our drivers for that seat. But that didn't leave us in a particularly easy position, because every other driver was already committed and there were very few alternatives. If you have a driver who has the opportunity with Mercedes you try to make it work and do the right thing, as you don't want a driver in your car that doesn't want to be in your car. There were so many different elements to that decision - and we wanted to take our time and not make the wrong move, as Valtteri was an important part of our future. All worked out thanks to Felipe! First I didn't want to call on him thinking 'leave the guy alone', but when I called him he was extremely receptive - and it has shown on track.
Q: Mercedes' Toto Wolff said that the negotiations were tough and that you are 'the daughter of your father' when it comes to making a deal. Did you get everything you wanted?
CW: I did. That was the plan. We weren't going to let Valtteri go without a good fight. He was a key part of our future and if you are going to give up your driver you want something. We wouldn't have done it unless we were very happy across every element of the decision. We are comfortable with the result.
Q: Was your new technical chief Paddy Lowe - formerly of Mercedes - part of that deal?
CW: No, he was not. These people are not pawns in a chess game. The deal with Valtteri going to Mercedes was separate; the deal with Felipe was separate; and the deal with Paddy was separate.
Q: Valtteri is on a one-year contract; Felipe is on a one-year contract. Is it possible that Valtteri could be coming back for 2018?
CW: Ha, I need a bit of a break on drivers for a couple of weeks! (Laughs) And everything can change in the course of the year. I would not be opposed to Valtteri coming back - but then it depends whether we have a seat available next year.
Q: It is understood that Lance's financial backing was a strong argument for putting him in one of your cars. The aim of F1's new motorsport chief Ross Brawn is it 'to remove the commercial dependency that small teams have on drivers'. Without that dependency would you still have the same line-up?
CW: That is a very good question - and I tell you what: I would. I think it is an idealism to say to take away the dependency - but equally this is not something new in Formula One, that drivers have had financial backing when coming into F1. Fernando Alonso had Santander, for example. Your driver line-up is always combined with other elements to it. I think Ross was talking about particular drivers. I think everybody has to remember what talent Lance brings, other than anything else. And a lot of drivers now in the sport have been lucky enough to find financial backing to get to this point. Everybody who wants to make it into F1 needs financial backing behind them. It would be naive to think that you can get to the higher echelons of F1 without it. So I would not have changed my decision.
Q: In all fairness, what Lance showed in Shanghai silenced a lot of the doubters. He had an excellent qualifying and without the clash with Perez he had the potential to have gone pretty far in the race. Is it that potential that you saw in him from the very beginning?
CW: He has made it into Q3 in his second race with very little track time on Friday. I think it was phenomenal, as people should let his talent speak for itself.
Q: Did the Shanghai weekend take a little bit of weight from your shoulders?
CW: No, because I wasn't worried about him. I don't get nervous watching Lance, which I might have been with previous rookies. I am really looking forward to how he develops in the season. And Lance has the potential to be attractive to a young North American audience with his charisma, his personality and online profile.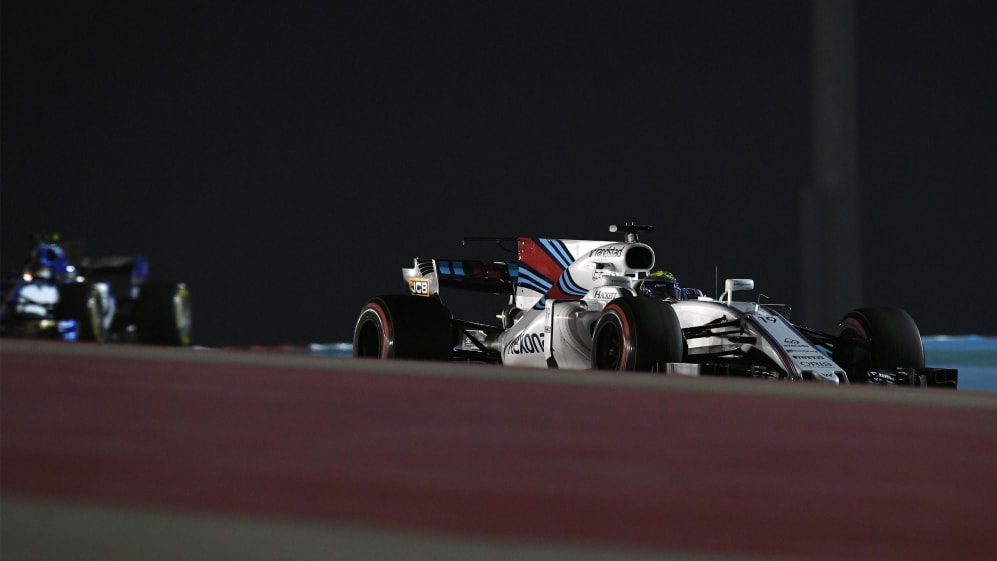 People will make big progress over the next couple of weeks and we have to make sure that we keep pace
Q: With Felipe you know what you get. What is it that you want from Lance at the end of the year?
CW: He is already showing progress and learning from the mistakes that he has made and not repeating them. He has to give himself time and not wanting everything at once. An F1 career is not depending on a fast lap in Free Practice One but on continuous progress. There is already so much pressure on his shoulders from lot of different angles - and the way he is dealing with all that is so impressive. He is only 18. I am so proud of him.
Q: But Williams need both drivers delivering if you want to keep your position in the constructors' championship…
CW: …of course! We need Lance to deliver. Sure, if you take the decision to take a rookie you have to know that he will not have the points equivalent to a driver that has 16 years under his belt. Such a thought would be rather naive. But I don't doubt, having seen his performance, that if he finishes a race that he will score points for us.
Q: Looking at Williams' performance so far this weekend it doesn't look bad at all…
CW: …yes, this season is a bit of a surprise. I was more worried about it. We certainly made progress over the winter. I think that people will make big progress over the next couple of weeks and we have to make sure that we keep pace with them and not stop at where we are. We want to move forward.
Q: There are still 18 races to go, so much room for a steep learning curve. What do you expect Lance to have grown into after these 18 races?
CW: That he shows strong performance in qualifying and the race. Him to get a podium would be fantastic, but let's not put pressure on him. A reasonable number of points to contribute to the constructors' championship - and strong consistent performances. And then let's see what 2018 brings.