'Extreme motivation' led to first-lap errors last year says Leclerc, as he vows to pick fights better in 2021
After a near-perfect start to his F1 career – a strong rookie season with Sauber followed by immediate and successful promotion to Ferrari – Charles Leclerc sustained the first real blots on his record last season with a number of first-lap crashes. And ahead of his fourth season in the sport, Leclerc vowed that he would tone down his Lap 1 aggression this year.
The 2020 Styrian Grand Prix infamously saw Leclerc colliding on the first lap with team mate Sebastian Vettel – now replaced at Ferrari by Carlos Sainz – while after qualifying P4 at the Sakhir Grand Prix, a crash with eventual winner Sergio Perez (which also caused a retirement for Red Bull's Max Verstappen) ended Leclerc's hopes of a strong result after just four corners.
READ MORE: Sainz rues lack of mileage in 'very different' Ferrari – but says he's 'ready to give it a go' as Scuderia debut looms
But speaking in Bahrain ahead of the start of the 2021 season, Leclerc said that Ferrari's lack of performance in 2020 had forced him to up his aggression at race starts last year.
"It was definitely a difficult moment for the team and just I was extremely motivated to do something special – and that motivation sometimes translated into crashes on the track, which was not great," said Leclerc.
"Last year, if you take here for example [at the Sakhir Grand Prix], I was fighting with the Red Bull which it wouldn't have been possible to keep behind for the rest of the race, so that was a bit silly to have a crash at that point of the race, for these type of positions that we wouldn't have been able to keep anyway.
"But as I've done in the past with my mistakes, I've always tried to understand why I've done them, and tried to not do them again," he added. "So I will still be as motivated to try and do great results, and we will have to try and see where we are at exactly to adapt my aggressivity on track. But of course I will try not to reproduce these type of mistakes."
READ MORE: Atmosphere at Ferrari already better after 'strange' 2020, says Leclerc
As Leclerc mentioned, a stronger Ferrari in 2021 should allow him to tone down his aggression on Lap 1. But Leclerc said he was reluctant to dial out completely a trait which he believes is a valuable weapon in his arsenal.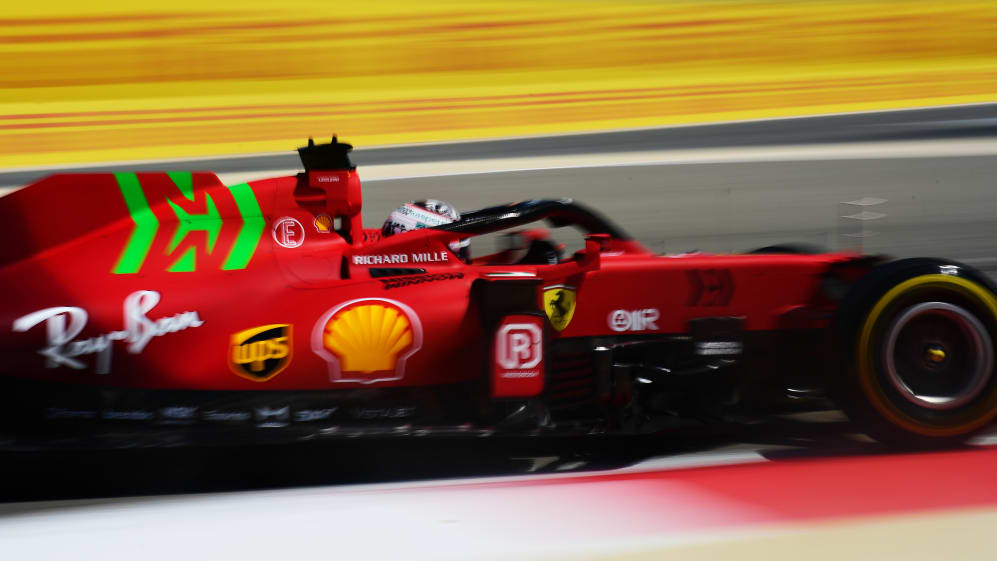 "On many other occasions, [my aggression] helped us to achieve better results," said Leclerc, "so I will choose my fights better, but if I have to be aggressive at one point to get better results, I will do it.
"Let's wait and see where we are [in 2021]," he added of the SF21's potential. "I think there are positive signs already from the test and then we'll see for sure from Saturday onwards.
READ MORE: Verstappen not getting distracted by Red Bull's 'favourites' tag ahead of 2021 kick-off
"In the balance [of the car] itself, in the way it behaves in the different parts of the corners, so from entry to exit, I think it's a little bit better, a bit easier to drive, and this is nice already. And then we've had some positive signs. But… it's quite difficult to judge until we put everything on the limit in qualifying."