F1 Arcade venue offering fans the ultimate racing-themed experience set to open in London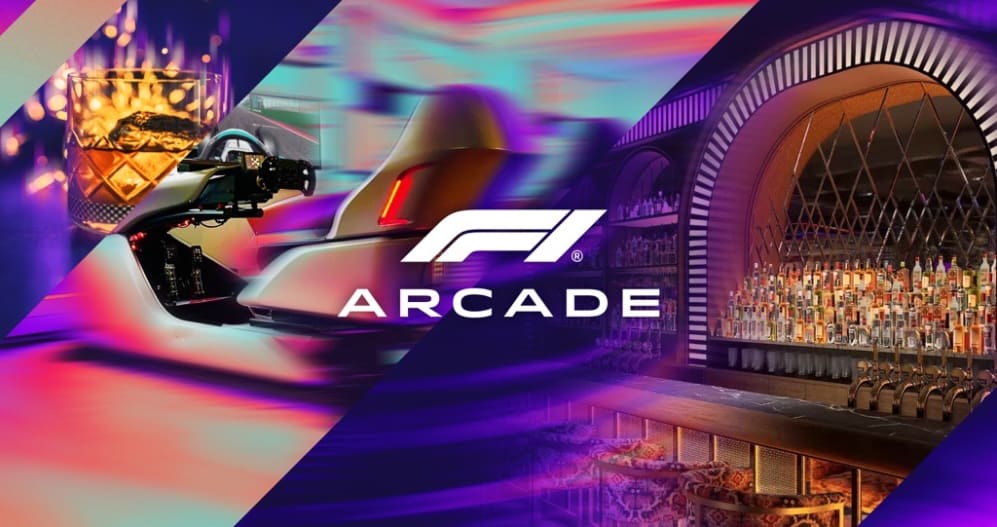 A first of its kind premium F1 experiential venue, F1 Arcade, will launch in London next month with the aim of bringing the excitement and emotion of the sport from the circuit to the city.
Set to open its doors on November 24 at One New Change, St Pauls, the themed venue will feature 60 motion F1 simulators and give fans the opportunity to live out their racing dreams, while enjoying best-in-class food and drink offerings.
F1 Arcade has been created for F1 fans and newcomers to the sport alike and will cater for a wide range of groups and occasions, from nights out with friends to family experiences, corporate events and everything in between.
READ MORE: A title still to be won, and an American driver on track – 5 storylines we're excited about ahead of the US GP
Using bespoke racing simulators uniquely developed by a leading simulator design company alongside F1, fans will be fully immersed through motion and audio-visual effects. A new gameplay experience from Motorsport Games, making use of the rFactor 2 platform, will allow individual, team-based and all-venue racing formats, along with different modes for all ages and abilities.
A digital ecosystem, including personal driver profiles and an experience currency, will complement the concept, enhancing guest experience with unique prizes, in-venue elevations and special competition entries – with enhanced experiences planned for real-life Grand Prix weekends.
F1 Arcade has been devised by Adam Breeden, the pioneer of competitive socialising and the man behind London's most popular entertainment venues, including Flight Club, Puttshack, Hijingo, Bounce and All Star Lanes.
Brandon Snow, Managing Director of Commercial, Formula 1, said: "We are very excited to introduce F1 Arcade, a brand-new premium entertainment venue that everyone can enjoy.
F1 NATION: Rivals to catch and records to match – it's our US Grand Prix preview podcast
"F1 Arcade is an ambitious project that will allow people to get even closer to the Formula 1 experience by giving guests the chance to get behind the wheel of bespoke racing simulators in stylish surroundings with a high-quality hospitality offering.
"Kindred Concepts and Formula 1 have worked tirelessly to ensure F1 Arcade will provide everyone who visits, fans and non-fans alike and regardless of age or ability, an incredible premium experience."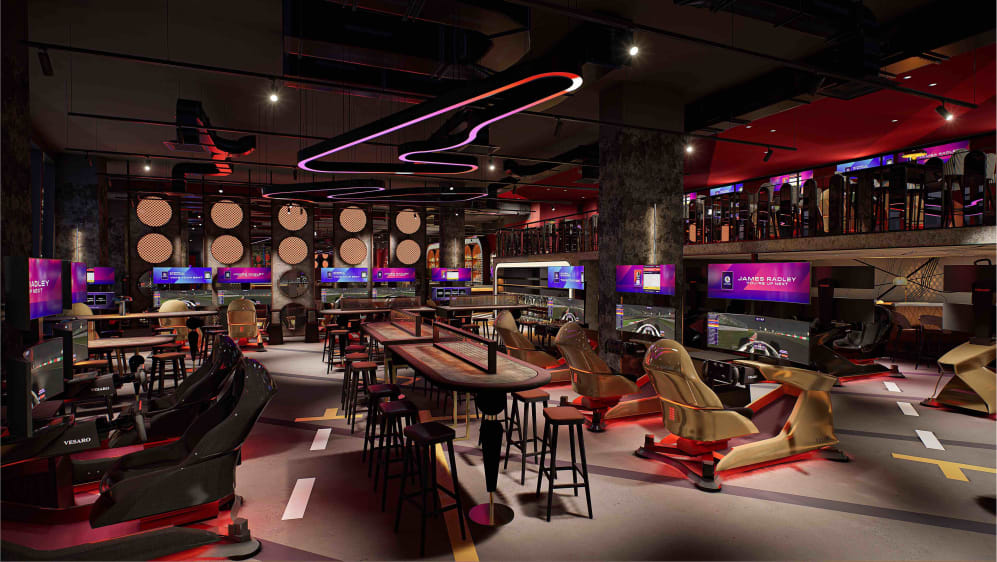 Adam Breeden, Founder and Chief Executive Officer of F1 Arcade, added: "We are thrilled to offer the first of these premium and exclusive entertainment experiences right in the heart of London.
"It has been my most ambitious project to date, taking everything we know about competitive socialising venues and adding the strength of the Formula 1 brand.
WATCH: Relive the thrilling Verstappen vs Hamilton scrap at last year's United States GP
"This is all the glamour of a Grand Prix weekend in your city, all year round. The cutting-edge technology, high-class food and beverage, coupled with a jaw-dropping venue design sets a new level of quality."
Events and private area bookings are now available to book at the official F1 Arcade website, where you can join the waiting list ahead of public bookings opening later this month. You can also follow @f1arcade on Instagram, TikTok and Twitter to stay up to date with developments.