Feature
F1 INBOX - Your questions on Leclerc, overtaking and Alesi answered!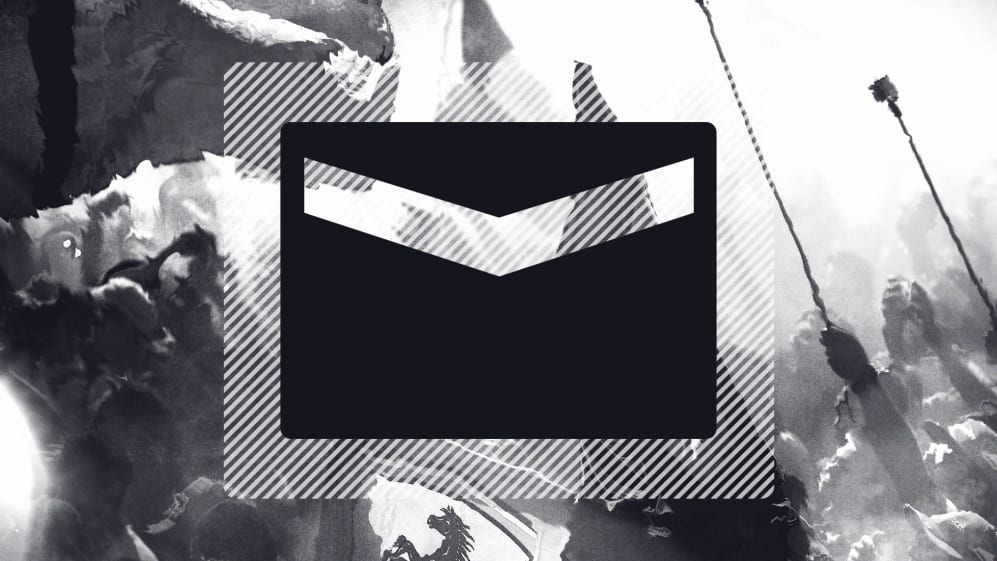 Charles Leclerc's impressive start to his debut F1 season, the role of a driver coach and Pirelli's tyres in Spain - they're just three of the topics you were asking about this week. F1 journalists Mark Hughes and Will Buxton, F1 editor Jonny Reynolds and F1 Technical Director Pat Symonds provide the answers...
Leclerc's rise through the ranks
Oops! Error retrieving Twitter post
WILL BUXTON SAYS...
I think that is very likely indeed. Even for somebody as impressive as Charles Leclerc, a move up to Ferrari in only his second Formula 1 season seems a leap too soon. He is applying himself superbly at Sauber and the team is very pleased with him, his work ethic and his abilities. Sauber, too, continue to improve. With such improvement on both sides, would Ferrari want to remove Leclerc from such fertile ground - particularly when at the head of team Sauber is Fred Vasseur, one of the best developers of young talent of the past two decades?
Over at Haas, Romain Grosjean has to pull himself out of the current spiral he teeters on the edge of descending within. If he fails to do so, it could be game over for him. Right now, he's the only question mark for 2019. There's no way that on this form, Kevin Magnussen will get the boot. The only thing that would leave the Dane's seat open is if a call came from a team higher up.
So I guess the question is two-fold. Will there be a seat open at Haas, and will Leclerc's development as a driver have outgrown Sauber's as a team? If the answer to both is yes, I can see him driving for the American team next season.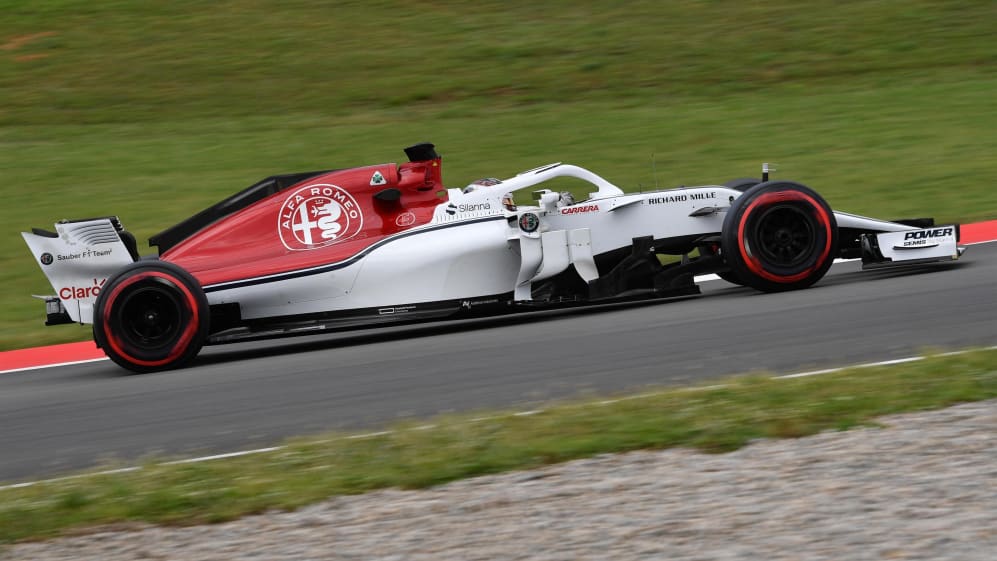 DRS in 2019
Oops! Error retrieving Twitter post
PAT SYMONDS SAYS...
It's a good point, and nice to have questions coming in from our fans in Indonesia. The reality is that F1 will always be dominated by aerodynamics as this is largely what gives the cars their stupendous cornering and braking ability. While the cars rely on aerodynamic downforce it will always be difficult for one car to follow another. We can't totally get away from that.
For 2019 we are making some small changes that have come about by interpreting some of the changes we are looking at for 2021 - but they are small changes. Even in 2021, when we hope to improve things much more, it will still be difficult.
Having said that, it is important to recognise that what we are seeking to do in 2021 is to design cars that are able to follow each other more closely. That is slightly different to designing cars purely for overtaking. We hope that by enabling the cars to follow more closely, we will see better on-track battles. Remember that overtaking is often the end of the battle and it is the battle itself that is entertaining. I want to see overtaking as a real event, like a goal in football that comes about as a result of a carefully crafted play - not like a basket in basketball that happens so often the recognition of the event is lost.
I am not sure if we will ever get to the point of being able to get rid of active aerodynamics – indeed, active aerodynamics is common on high-performance road cars, too. What we may well do is try to regain some of the downforce that the following car loses in the corners so that it can follow closely onto the straight and therefore doesn't need to have a drag reduction device to overtake. We will, however, most likely need to still have active aerodynamics to achieve this.
Watch this space and see how our research develops!
Pirelli's tyres in Spain
Oops! Error retrieving Twitter post
MARK HUGHES SAYS…
Hi Ege. The new tyres are intended only for those circuits with a lot of long-duration high-speed corners where the outer edges of the tyres get really punished and blistering builds up there. Partly it was a safety concern that there could be failures as teams tried to eke out the laps on blistered tyres to get the best strategy. But even aside from that, it was deemed undesirable because it would lead to races where drivers would be having to cruise well off their potential pace, just in order to control the blistering.
This became apparent in winter testing at Barcelona and several teams suggested to Pirelli that it might be a good idea to have thinner-gauge tyres for tracks such as this - because the blisters arise from the heat build-up that's generated in the thicker-gauge tyres. All the teams suffered this problem to a greater or lesser extent. Pirelli discussed the idea of thinner-gauge tyres with all the teams and there was a general agreement from the technical personnel of them all - including Ferrari - that this would be a good idea.
Then as Pirelli began to prepare to go ahead with the plan, Ferrari's management felt that it could gain a competitive advantage over Mercedes if things remained the same and they began to say they were against it. Pirelli got the FIA involved to push the change through on safety grounds (thereby not requiring a vote). Then at the Spanish GP, Mercedes dominated on the thin-gauge tyre and Ferrari struggled.
But Prancing Horse Team Principal Maurizio Arrivabene's intimation that the team's struggles at Barcelona came from the thin-gauge tyre have now been proven incorrect. In the tests there this week, where teams were allowed both thin and thick gauge compounds, Vettel struggled very badly with blistering on the latter - and he subsequently said that had the race not been run with the thin-gauge tyre, Ferrari would have struggled even more than they did.
Coaching F1 drivers
Oops! Error retrieving Twitter post
WILL BUXTON SAYS…
The role of a driver coach these days is much more than an advisor on technique. The coach is, as you say, also a guide and a mentor. They can form an essential part of the driver's core team alongside management and physio, travelling to every race with them and at times acting simply as a confidant, a sounding board and in many ways a psychologist.
The issue you have with driver coaches concentrating solely on technique is that Formula 1 today is very specific. Even former drivers, including the likes of Felipe Massa and Jolyon Palmer who have only just stopped racing in F1, could find themselves so out of the loop in terms of what a modern F1 car requires of a driver that their advice may feel like it was taken from another era entirely. By far the best way for a driver to find the tools he requires to work with his tyres is to liaise with his engineers.
If, however, he is struggling to amend his style to extract the most from the tools at his disposal, then at that point a good driver coach may well be able to ask the right questions or drop the right seed.
Ultimately only the driver can make the difference, and examples of F1 racers simply being told how to do something are rare. A good driver coach isn't simply the giver of instructions. And at this level, we certainly wouldn't and shouldn't expect them to be. But they can provide a helpful nudge or even just a calming presence in the face of the harder moments an F1 driver might encounter.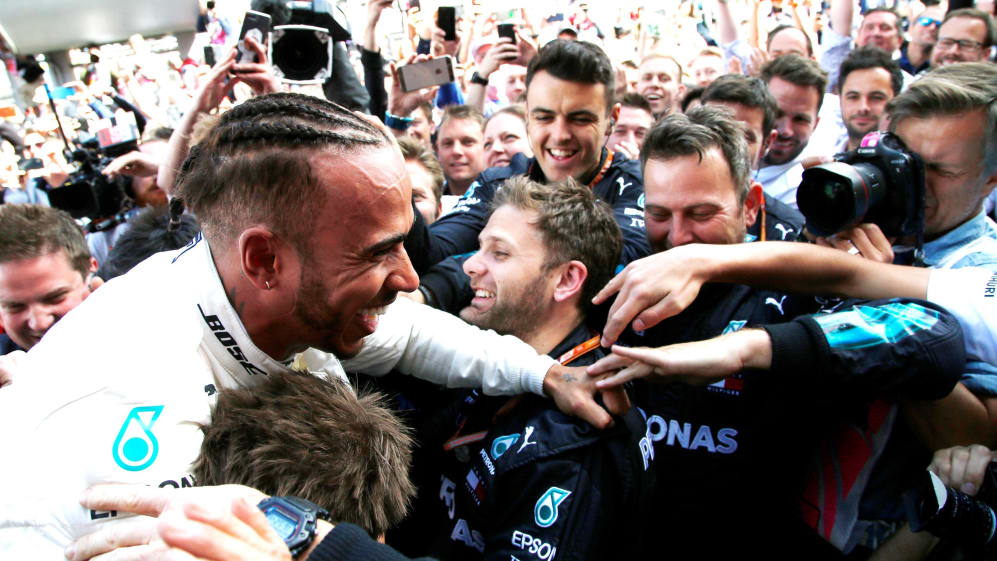 Alesi Jr en route to F1?
Oops! Error retrieving Twitter post
JONNY REYNOLDS SAYS…
Like you, I got a thrill from seeing Giuliano Alesi winning the GP3 sprint race in Spain - not least because seeing him climbing out of his car in that iconic helmet design, cribbed from his dad, who in turn took inspiration from the late, great Elio de Angelis, evoked wonderful memories of watching my childhood favourite Jean Alesi back in the Nineties.
Is Giuliano a chip off the old block, as you've asked? Well, no one wins races in a series as competitive as GP3 - or gets signed up to Ferrari's young driver development programme - without a decent amount of talent. But such is the way of things these days that even at the age of 18, you get the sense this could be a pivotal year for Alesi Jr in his quest to follow in his father's wheel tracks.
As my colleague, F2/GP3 commentator Alex Jacques, says: "So far Giuliano's only been able to win reverse grid races, but if he can improve his qualifying he will challenge for the title because his race craft when leading is superb. Certainly at this stage he's not on the level of an Ocon, Leclerc or Russell, but this is the great thing about GP3: watching a young driver take huge strides forward, weekend by weekend."
Of course, whether Giuliano makes it to F1 like his dad will depend on a lot of factors aside from simply talent. But I know I'm not alone in saying I'd love to see the Alesi name back on an F1 grid sometime in the future.