Feature
F1 INBOX - Your questions answered!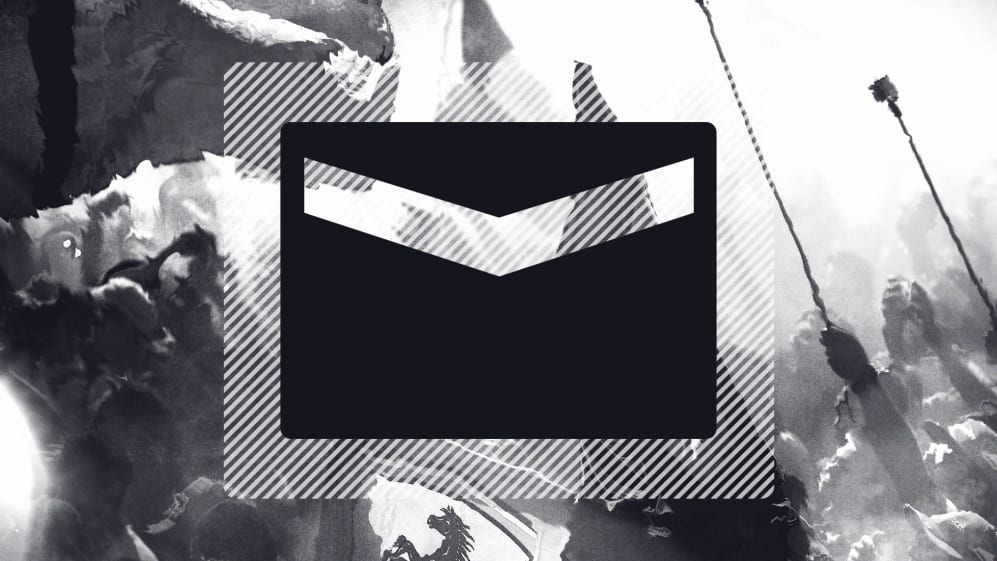 The development race, Ricciardo's title credentials and dirty air - they're just three of the topics you were asking about this week. F1 journalists Mark Hughes and Will Buxton, and F1 Technical Director Pat Symonds provide the answers…
The development war
Oops! Error retrieving Twitter post
MARK HUGHES SAYS…
Hi Paul. It's going to be a combination of development war, tyre compounds and the weather in any particular weekend, I think. Traditionally Red Bull have had the best development curve through a season but this time they've started at a much higher level than last year, so that may no longer be the case.
Traditionally, Ferrari have had a fairly weak development curve – but that wasn't the case last year at all, when they very convincingly came back from a series of regulation clarifications which hurt them.
Mercedes are rock-solid in every department and have the advantage of a fantastic power unit that I'd expect to be super-reliable, so allowing their development programme to be very stable and planned. I think ultimately, it will be Mercedes.
Ricciardo's title credentials
Oops! Error retrieving Twitter post
WILL BUXTON SAYS…
Hey Jasmin. Absolutely, yes. The RB14 looks fantastic and we've been talking about it as a race-winning contender from the first race in Australia. The chips didn't fall in Bahrain where it stood the best shot at outright victory, but clever strategy in China made up for that. Of course the downside at the moment is the engine, but Renault have already promised a huge upgrade in a few races' time. This may be the only question mark.
With only three power units available in 2018, Ricciardo will doubtlessly hit grid penalties and probably far sooner than many of his rivals. The good news is that, as we know, none of his victories have come from starting in the top three. Every cloud…
What has become undeniable is that Danny Ric is one of the most sought after talents in the pit lane, and performances such as the one he put in at the Chinese Grand Prix only raise his stock. I don't think he'd want to leave Red Bull, but if they don't get their engine situation sorted and if Ferrari or Mercedes come knocking with a decent offer, you'd have to say he'd be mad to turn them down.
While it may be a long shot, I can see him challenging for the title this year. But if he doesn't in 2018, then one senses he will make a move for 2019 that will see him stand possibly his best chance of winning the world championship yet.
The overtaking challenge
Oops! Error retrieving Twitter post
PAT SYMONDS SAYS…
Good question Michael. The fact is that there are many aspects that determine the ability of cars to follow closely. And this is really the subject rather than the pure act of overtaking. While the details of the dirty air and turbulence that affects following cars are incredibly complex, there are some generalisations that can be made.
One of them is that the more downforce a car has, the more likely the following car will be affected. We see this in saloon car racing where there is no significant downforce, close following is easily achieved. In Australia we had a couple of instances where we were looking at cars that were following closely. For example, Hamilton followed Vettel for 16 laps with a mean gap of 0.926s. Another example was Grosjean following Magnussen for 10 laps where the gap was 1.213s.
In both of these examples the standard deviation – in other words the variation from that gap – was quite small. So we can say that was the gap determined by this dirty air. I think we all believe that because of the increased downforce of the cars in 2018, the problem has got worse. Here in F1 we're working closely with the FIA to try to establish a set of regulations for 2021 that will make significant inroads into this problem.
The fight for fourth
Oops! Error retrieving Twitter post
MARK HUGHES SAYS…
Hi Joe. That's a good question. There are several realistic contenders, and if I was having to bet my house on getting it right I wouldn't feel comfortable. The candidates – Renault, Haas, Force India, McLaren – are very closely matched and then there are outsiders like Toro Rosso and even Williams who could yet come good.
The most consistently competitive of them so far has been Haas and their car is clearly a good one. But I don't think they have enough of a margin over some of the bigger teams to stay ahead in the development stakes. Renault I think will have a good development rate and already sometimes have the fourth fastest car, so a very strong case could be made for them.
But I have a sneaking suspicion that it's going to be McLaren. I think there's probably more potential within that car, even though it's very high drag at the moment – and I think Alonso will continue to get them results above the car's natural level.
Force India are a step or two behind in development but will be in contention, I'm sure. Let's see how the Toro Rosso-Honda develops and whether Williams can switch on what has so far been a really difficult car.
Fuel consumption
Oops! Error retrieving Twitter post
PAT SYMONDS SAYS…
The limit on race fuel was introduced with the new hybrid engines in 2014. The limit then was 100kg for the entire race, and this was a significant challenge for everyone, particularly the power unit manufacturers, but also the chassis designers who needed to keep drag low to get to these amazing levels of fuel consumption.
We have to bear in mind that in 2013 a car typically used 150-160kg to do a race. The engineers responded magnificently and in 2014 it was certainly possible to race on 100kg. In 2015 it even got a bit easier as the efficiency developed yet further.
In 2017 the new aerodynamic regulations gave a lot more grip. If you have more grip then you can open the throttle earlier, you spend more time on full throttle. As you know, when you try to drive your road car fast, that costs you fuel consumption. So to react to this, the regulations were changed to allow the amount of fuel used in a race to increase to 105kg. This was pretty well adequate for most circuits in 2017, but there were still some that were marginal.
While the aero regulations haven't changed significantly for 2018, the rate of development has been astounding. There's probably about 10% more downforce on the cars than there was at the beginning of last year. The consequence of this is even more time on full throttle around the circuit and hence more fuel being used. So it puts the emphasis back on the power unit manufacturers to increase efficiently and the aerodynamicists to reduce drag, although the race fuel allowance is going up to 110kg in 2019 to help avoid lift and coast.
Got a question about F1 that you'd like answering? Drop us a line on Twitter using the hashtag #F1inbox and we'll answer a selection on F1.com