Feature
FEATURE: Todt tackles F1's big topics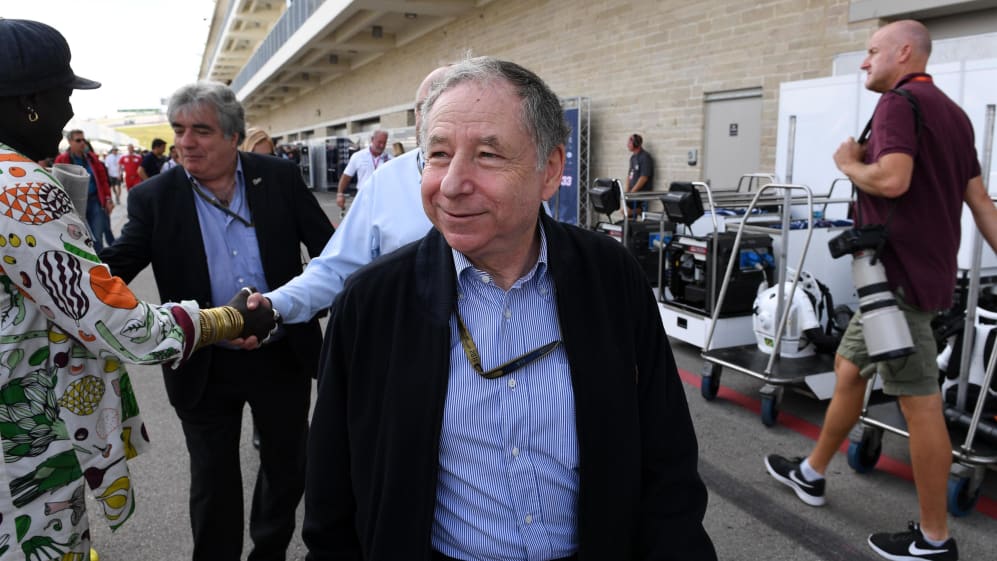 The 2021 engine regulations. Halo. Oil burning. Standing starts. These were just some of the subjects FIA President Jean Todt and F1 Race Director Charlie Whiting addressed in a recent briefing to media in London. We round-up what was said…
Halo criticism 'amazing'
The halo cockpit protection device is certainly not everyone's cup of tea. A number of drivers have been critical of the aesthetics while Mercedes Team Principal Toto Wolff said he would take a chainsaw to the halo if he could.
"I will not react," said Todt during a media briefing in London. "It is simply a childish game. I think it's very inappropriate whoever you are to publicly deny something which is introduced."
Todt said the halo has been introduced to save lives and pointed to a letter from the Grand Prix Drivers' Association that pushed for such a device.
"It is short memories and it was a request from the drivers," he said. "On December 16, 2015, I got a letter than was signed by [GPDA directors] Jenson Button, Sebastian Vettel and Alex Wurz, urging us to decide for head protection for the drivers, and I said, 'We are there. We will listen.'
"Immediately we asked the technical people as a priority to see what could come out, and on July 27, 2016 [the drivers] knew a meeting was going to happen - and they said: 'Don't be weak. Please respect what we have asked you on safety'. So we committed to taking that into consideration.
"I must say I am so surprised. I love F1 but I hate this part of F1. You have people who don't [keep] their word. For me we are talking about the biggest asset in life: it is loyalty and [keeping] a word and having respect of what you have been undertaking. We have respected that and some have forgotten that, but that is where we are."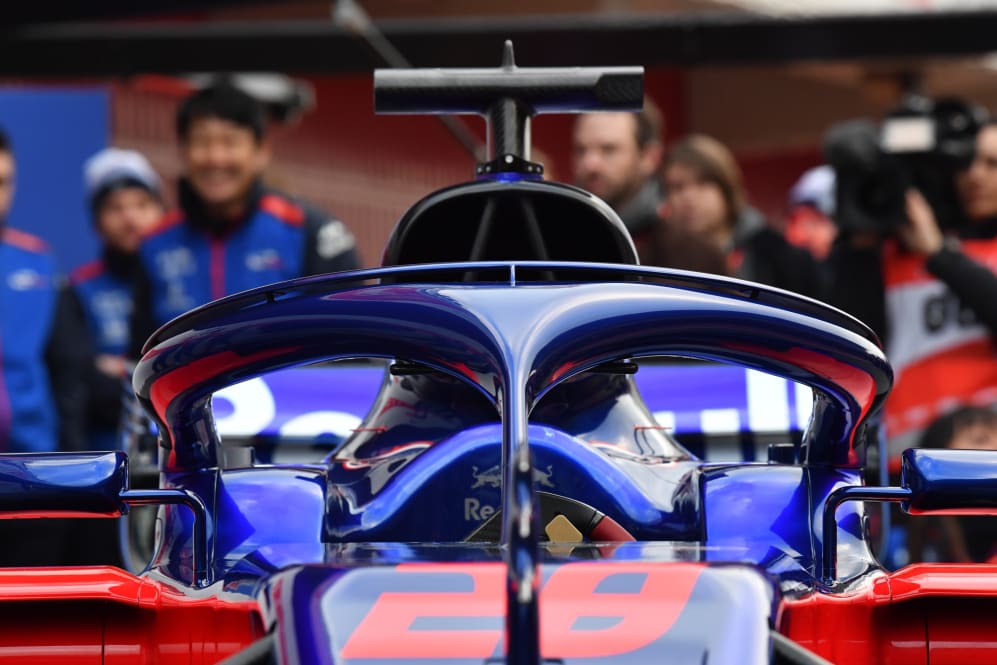 2021 engine rules a 'work in progress'
The next generation engines came a step closer to reality late last year when F1 and the FIA revealed proposals to improve noise, reduce costs and level the playing field from 2021. It is hoped that will encourage new engine manufacturers to enter F1, with Aston Martin and Cosworth having said they are interested if the regulations make it viable.
However, not everyone is happy. Some of the engine manufacturers wanted to make tweaks. Todt said was surprised by the reaction. "Unfortunately there is a very selective memory," he said. "A few months ago we all sat together and we all agreed unanimously on certain adaptations of the engine for the future. So I'm intending that they will respect what they agreed."
Time is marching on. It is only three years until the new engines will be introduced and Todt knows a quick decision is vital for both existing and potential manufacturers.
"I've been talking with some potential new entrants," he said. "They are interested to come in but they want to know what the rules of the game are. I think it's a fair request and we need to give that as soon as possible. I am optimistic that we will be able to find a solution."
While wanting to entice new entrants, it was important to be "fair" to the existing manufacturers given their loyalty. "Clearly we don't want to lose anybody," he said.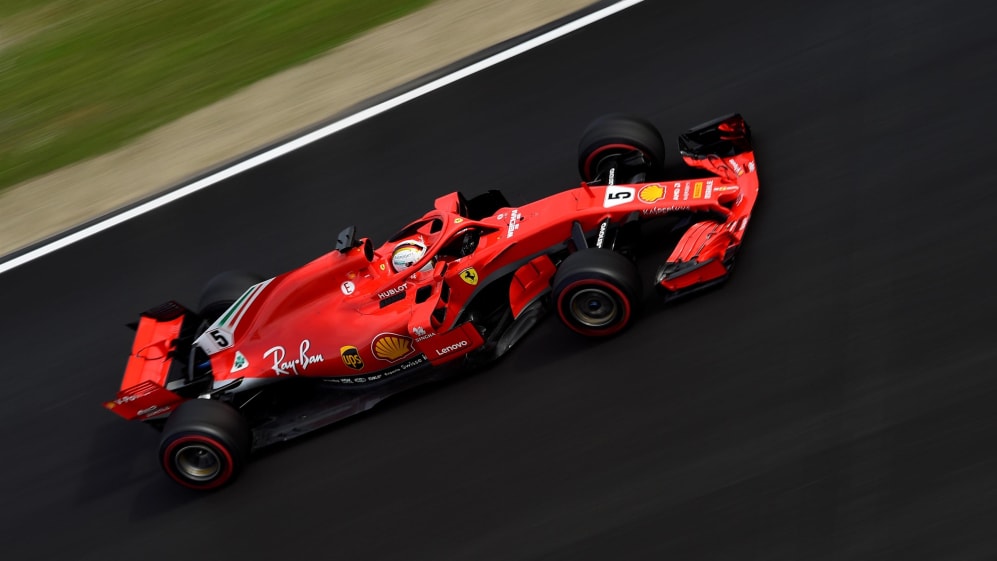 Ferrari should lose their veto
The subject of Ferrari having a veto over engine rules is once again a talking point as teams and F1 bosses discuss contracts to replace the ones that expire at the end of 2020. It has long been a contentious issue. Should Ferrari be allowed to keep their veto? Todt, who was previously team principal at Ferrari, says he is "not in favour because times have changed".
When the current commercial agreements with the teams, that run until 2021, were discussed, Todt says he was also opposed to veto, but did not remove it because everyone else was OK with it.
He does, however, back the fact Ferrari receive more revenues than their rivals. "For me, is it normal that Leonardo DiCaprio gets more money than a TV series actor? Yes it is normal," he said. "That is life. The better you are, the more money you should get."
Ferrari President Sergio Marchionne said last year that his team would leave F1 if he was unhappy with how the 2021 regulations turned out. Todt hopes that will not happen. "They may leave," he said. "Honestly, that is their choice. They are free. I definitely hope they will not leave, but it can always happen. You've seen big competitors leaving [and] coming back. But again, it is their choice."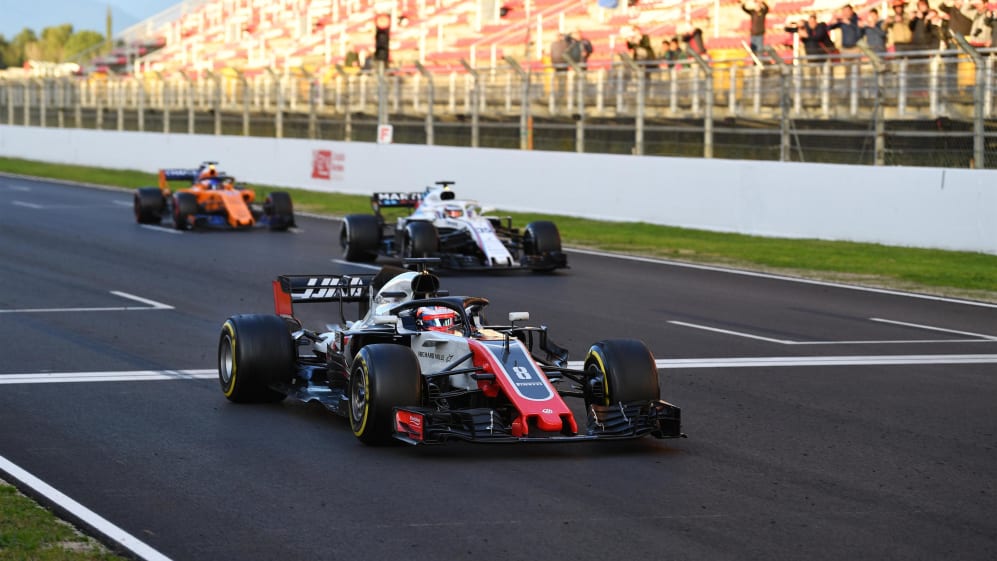 Standing start fears dismissed
Romain Grosjean predicted there could be chaos when standing starts - as opposed to rolling starts - are used after red flag situations from this season. Drivers practised the procedure during pre-season testing, with Grosjean suggesting grips levels were low on used tyres, which could cause "carnage" when they were released.
However, F1 Race Director Charlie Whiting dismissed the concerns. "No driver has spoken to me about it," said Whiting. "It seems a bit of an odd comment to me, because they all put new tyres on whenever there is a red flag. So I am not too concerned about it. I think the grip was quite low in Barcelona anyway, and they didn't put new tyres on because it was a quick procedure."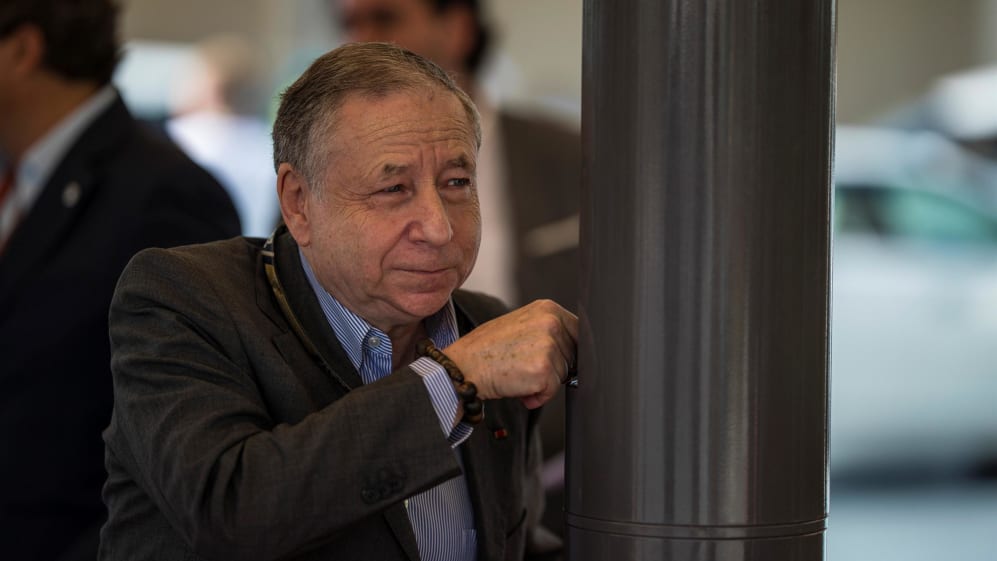 Oil burning can be policed effectively
The suggestion that teams were burning oil to help boost power was the subject of fierce debate last year, with the FIA tweaking the regulations in a bid to clamp down on it. But Red Bull boss Christian Horner still has concerns. While he accepts teams may be deterred from doing so in the race, he feels it is harder to stop in qualifying.
Whiting admitted there was a "difficulty" in checking how much oil teams were using in qualifying, but he is "confident that we can" effectively police it.
"We've closed down all the things that they were able to do last year," he said. "There was no real oil spec last year, now there is. Now they have to approve oils. We've tightened up the engine rules in Article 5 of the Technical Regulations, and we've also routed the breather that can no longer go back into the air intake which was the biggest issue.
"It has to go out the back like virtually every other racing car in the world. And we've told them they can't use more than 0.6 litres per 100 km. All those things combined I think will do the job.
"[For qualifying] you've got a small amount of laps, so if you're looking at a percentage you've got to try and detect smaller quantities that have been used. That's a challenge. We've made them all fit homologated oil sensors in their main oil tanks, but they've got auxiliary oil tanks as well, so we've got to be able to check those too.
"It's just a matter of detailed checking just to make sure that they are respecting the 0.6 even over short distances."