Interview
Franz Tost Q&A: 'All is open' on Kvyat-Toro Rosso return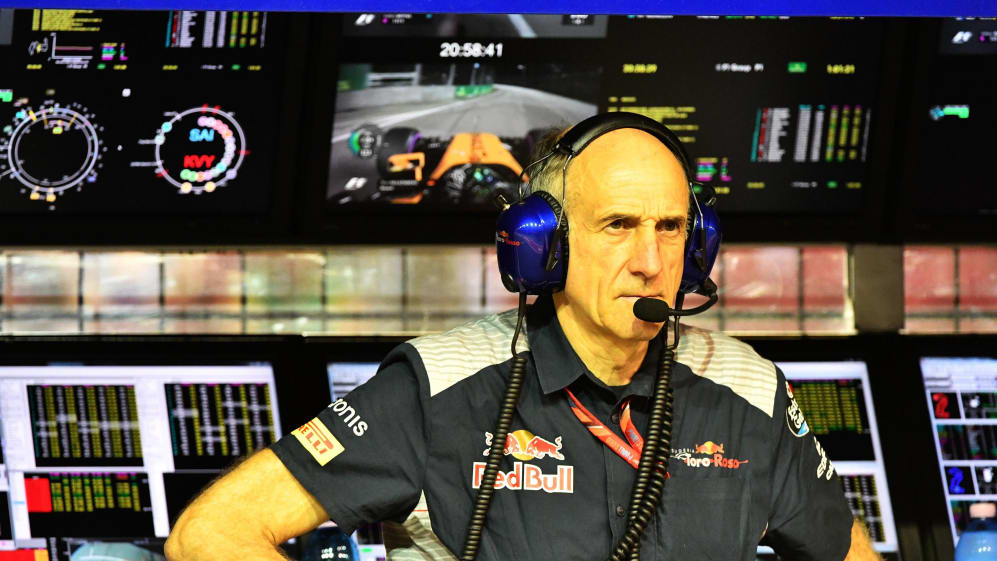 It's been a turbulent couple of weeks for Toro Rosso team principal Franz Tost. First the news that the Italian squad are switching to Honda power next season – and losing star driver Carlos Sainz in the process. Then the decision to replace Daniil Kvyat with Red Bull rookie Pierre Gasly for the 'next Grands Prix'. We sat down for an exclusive chat in Malaysia to quiz Tost on the logic behind – and potential benefits of – all the changes…
Q: Franz, no team is likely to face more upheaval than Toro Rosso in 2018 - new drivers and a new engine (again)! Can we start with the power unit? Talk us through the events that led to the Toro Rosso-Honda deal…
Franz Tost: That is easy: the partnership with McLaren and Honda was a bit difficult in the past, as both parties has made public. We knew that McLaren wanted another partner, so we started negotiating with Honda and in the end we found an agreement for the next three years.
Q: Is it a done deal, the three years?
FT: Yes it is.
Q: McLaren definitely wanted to part with Honda for obvious reasons. Where do you see the beauty of your deal?
FT: *The beauty is that we expect a successful cooperation with Honda, because otherwise we would not have done the deal. I am convinced that Honda will sort out all technical topics – and I am also convinced that the engine is already much better than many people think because McLaren is quite close to us – unfortunately – and sometimes even faster than us. So I am sure that this cooperation will be successful. *
Q: McLaren's racing director Eric Boullier said that he believes Honda will produce a successful power train in the future, but that he cannot wait that long. Can you?
FT: The question is about what time frame we are talking. I do expect that already next year Honda will come up with a competitive package.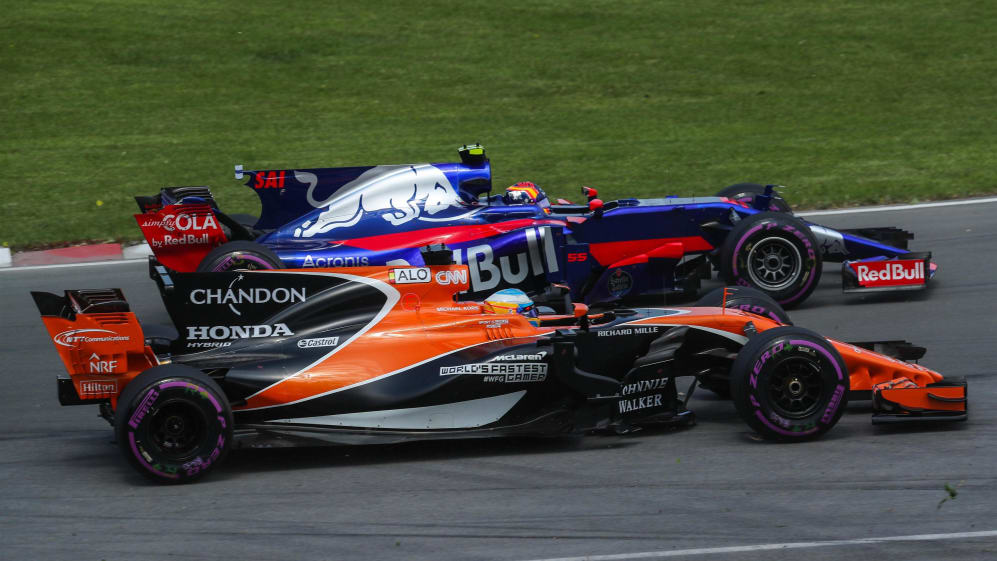 Q: It has seemed in the last couple of races that Honda have caught up somewhat. Could it be that you will harvest the fruits of McLaren's labour?
FT: If so, fine! (Laughs) Why not? We are open and flexible! And don't forget, for Toro Rosso the co-operation with Honda means a 100 percent step forward. At Renault we are the third team and at Honda we are their only team, so we expect to get out a lot on the design side as well as from the cooperation. So once again: for us this deal means a big step forward.
Q: What about the gearbox situation? This was one of the reasons Sauber called off their planned Honda deal – because they didn't want to get caught in a situation where McLaren no longer runs a Honda engine but would build the gearbox for a Honda customer?
FT: Ha, a clear plus on our side: we produce our own gearbox. Therefore it is totally easy for us. That is Toro Rosso – we are flexible!
Q: Could it be that Toro Rosso will be the 'guinea pig' next season ahead of a possible Red Bull Racing-Honda partnership in 2019?
FT: For that you have to speak with Red Bull Racing. We only know that we have a three-year contract.
Q: In recent seasons Toro Rosso have switched back and forth between an Italian engine supplier – Ferrari – and a French one – Renault. Now you are moving from a French one to a Japanese one. How do you cope with so many changes – both technical and cultural? Surely stability would be better?
FT: It shows first and foremost how flexible we are. We are used to this, so it's easy for us. Nothing can shock us. Imagine, the last change from Ferrari to Renault was 10 months ago! (Laughs) But now it is Japanese in – and that will stay for the next three years. I also see the benefit of having a certain degree of stability, but that comes from within the team. [Technical director] James Key and his group of engineers are the source of stability and this is where we get our strength from. And we've shown that we are capable of fighting with teams that have much more stability than we ever had. With all the changes that we always have to cope with, we have always been in a position to finish the car in time for the first test – and that is paramount. But then again, it is not a 'must' to change during the season. (Laughs) Regarding our new Japanese partners, the good news is that I have lived in Japan for a year so I am aware of the difficulties that might arise in communication and we are already working on this matter.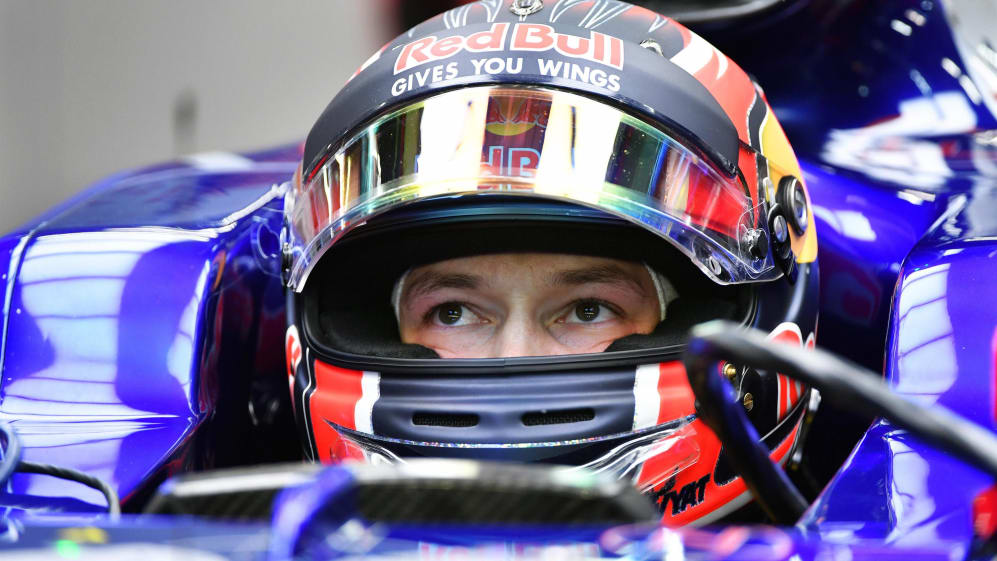 Q: We have learned that Carlos Sainz is moving to Renault next year, so there is at least one seat available at Toro Rosso for 2018 – maybe even both…
FT: That is absolutely correct. We don't know yet. That is why Red Bull decided to run Pierre Gasly, to see where his real performance is. After we get a picture of this Red Bull will decide.
Q: Will Daniil Kvyat ever come back?
FT: It is all open. He is still a Red Bull driver and has a valid contract.
Q: You were also running Sean Gelael today and on some other Grand Prix Fridays…
FT: Yes, Sean is driving on certain occasions for us. All in all he will do four FP1 sessions this year: that was Singapore, here, in Austin and Mexico – and he will do one test day in Abu Dhabi. But he will definitely race Formula 2 next season. Then we will see for 2019.
Q: So it will be Daniil and Pierre for 2018? There is nobody else from your junior programme who would qualify – and Red Bull never took drivers that are not part of the Red Bull family…
FT: Yes, there is nobody else from our junior programme. But let's see.
Q: Finally, as team principal, if you could make one wish what would it be?
FT: That we still finish in P5 in the constructors' championship. Yes, we are struggling as the second car has only scored four points, but nevertheless this is the target.