Hamilton: Fourth title 'doesn't feel real'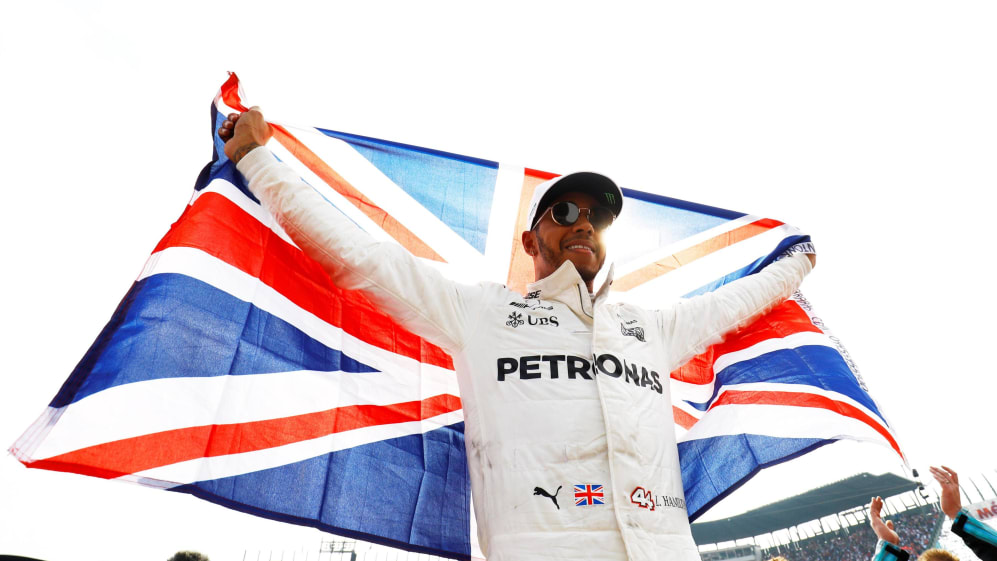 Lewis Hamilton admitted he was struggling to take in the enormity of his achievement after sealing his fourth world championship crown with a battling drive in Mexico.
Having started third, the Mercedes driver was quickly relegated to dead last after a tangle with title rival Sebastian Vettel at Turn 3 led to him nursing a puncture. He eventually fought his way through to finish ninth at the chequered flag, which with Vettel finishing only fourth proved enough to clinch the title.
"Honestly it doesn't feel real," said Hamilton. "It was a horrible way to [clinch the title] to be honest, but what could I do?
"I wasn't going to go easy at Turn 1 and I don't think I was too aggressive or anything - I placed my car in the perfect position. I'm looking forward to seeing the replay because I left a lot of space for the car behind. But I kept going, kept coming back.
"Today was unusual – being 40s behind was horrible, it was like being in no man's land. You just have to think forwards to the future. I had no idea what was happening with the championship to be honest – I was just thinking about getting further up and getting involved in the race. This is the worst track to follow, so trying to get past people was a disaster.
"I just want to say a big thank you to the guys back at [the Mercedes factories in] Brixworth and Brackley.
"Winning the constructors' championships was already a huge feat, and helping me achieve this incredible accomplishment, I'm so grateful."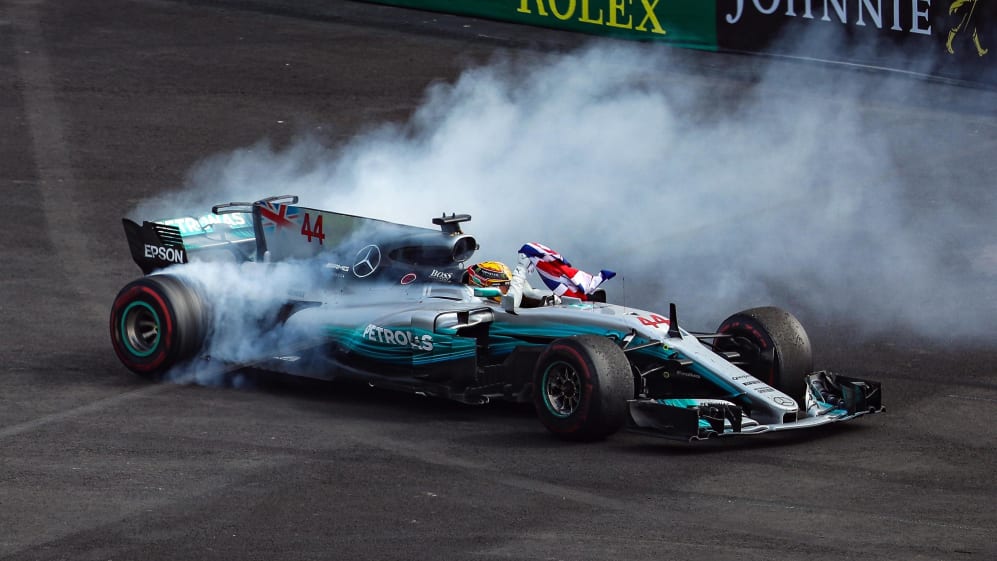 Mercedes team chief Toto Wolff admitted that Hamilton's early drama had initially left the team in a state of shock.
"I think we were rattled after the beginning, after the crash," he explained. "For Lewis, in the car, you don't know what's happening – 'is Sebastian still in the race? Can he score points?'
"I think after a while we explained the situation to him and then we were all focused and trying to make the best for him. You have a massive gap in points and people say it's done, but it's not – it's motor racing. You have this incident and Sebastian could have won, we could have DNF'd and then what's next?
"[The damage to Hamilton's diffuser] cost quite some performance. It's also an explanation why we struggled to make it through the traffic. We saw on the data that the car wasn't in great shape. We were overheating on the brakes – like everyone else I guess – but it was just about making it to the end."
With his fourth world title, Hamilton becomes the most successful British driver in history in terms of championship success. He also joins an elite group of five drivers – including Juan Manuel Fangio, Alain Prost, Michael Schumacher and Sebastian Vettel - to have won four or more titles.
"I try to not leave any stone unturned – and that's the philosophy the whole team have had," Hamilton said. "As a driver I'm always trying to raise the bar.
"Just the other day I was reminiscing about growing up in Stevenage, and watching TV and one day dreaming of being in F1. Here we are, 25 years later or whatever it is and I'm four-time world champion.
"A big, big thank you to all the fans. Thank you for your continuous support."