Hamilton: 'I never felt on the back foot'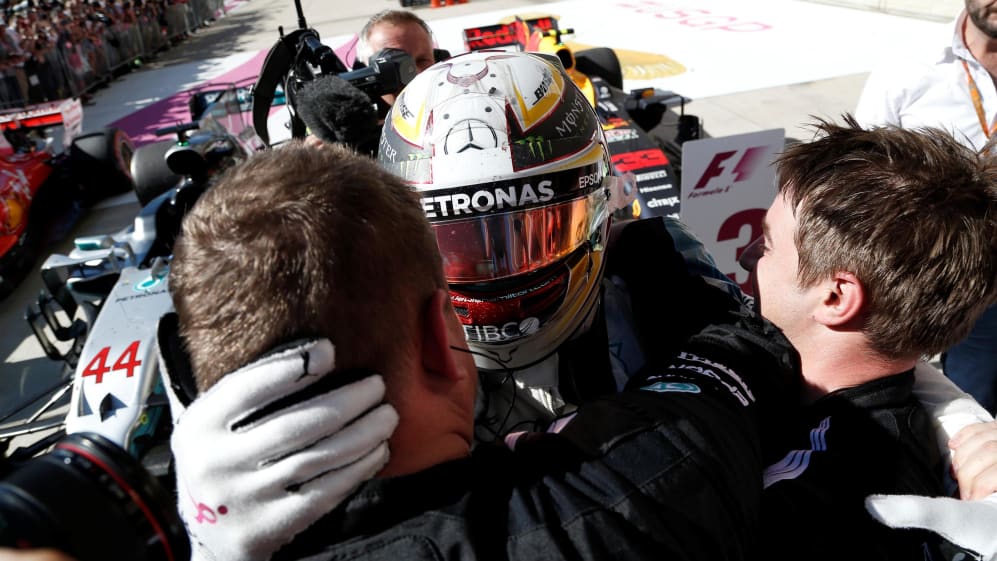 Lewis Hamilton says he never doubted he would win Sunday's race in Austin, despite losing the lead to Sebastian Vettel at the start – and coming under attack from the Ferrari when he rejoined from his pit stop.
Championship leader Hamilton started from pole, but was jumped by Vettel when the lights went out. Only on lap six did he find a way past his rival, seizing an advantage he would not surrender for the rest of the Grand Prix.
"Naturally when Sebastian got a better start than me I didn't know how it was going go," said Hamilton. "I never felt I was on the back foot – you just step aside and take a new approach.
"Initially I thought I would wait for the pit stops, but then I could see him pushing and I thought 'I'm pretty good on my tyres right now, he's going too quick through that corner, he's going to kill his tyres' – and that's what he did.
"If he'd backed off in those places he would have been able to keep me behind I'm certain, but he didn't. And then he made a few mistakes, started locking up, and I thought 'I've got this' [laughs]. That's a great feeling when you've got that positivity and that confidence."
That confidence came in handy when Hamilton exited the pits after his sole stop on lap 20 to find Vettel somewhat closer than he had expected, the Ferrari tail-sliding out of Turn 1 as he attempted to pounce on the Mercedes.
"I mean it was odd," added Hamilton. "I think I had a 6.5 second lead or something like that and then I come out of the pits and Sebastian is right with me and I'm like what the hell, why the hell's he so close?
"It was definitely too close in that first pit stop, but if he'd got past it would have been another exciting thing because I would have battled with him to get by again."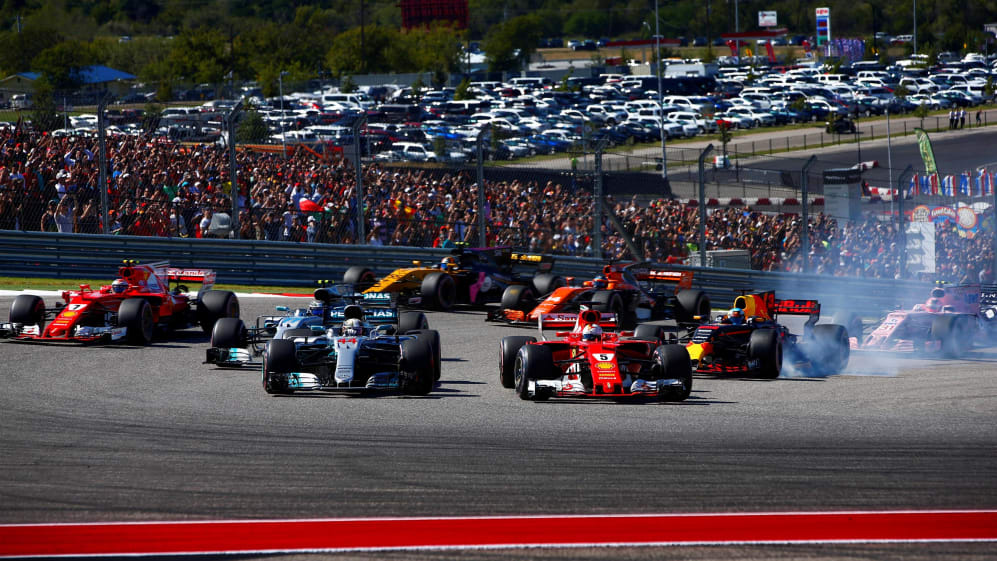 For his part, an understandably downbeat Vettel conceded that Ferrari simply didn't have the race pace they had been expecting to find at the Circuit of The Americas.
"Not quick enough, I think that sums it up," was the German's verdict. "As a team we want to win – I thought that we can today and we didn't so that's why I'm not happy.
"The first stint I struggled a lot with tyres. Lewis was a lot quicker. Once he got past he was just playing, he could have been a lot quicker at that point. Not a good day."
Hamilton's victory helped Mercedes wrap up a fourth consecutive constructors' title and the Briton was quick to pay tribute to his colleagues.
"I want to say a big congratulations to the team, to have been a part of getting all those points for the team, everyone's worked so hard back at the factory to come from one era into a new era, arrive fighting a team like Ferrari and keep getting stronger through the year. That's a great feeling and I hope everyone back at the factory is feeling the same way."
The result also means that just fifth place in Mexico next weekend will be enough for Hamilton to clinch the 2017 drivers' title, regardless of where Vettel finishes.
"I plan on winning that one," said Hamilton. "I think the Ferraris will be quite quick there. I don't know how we will do at that track – I think they might have the upper hand, but we'll see."