'I never would have believed this' – Verstappen in shock after making more F1 history with Monza win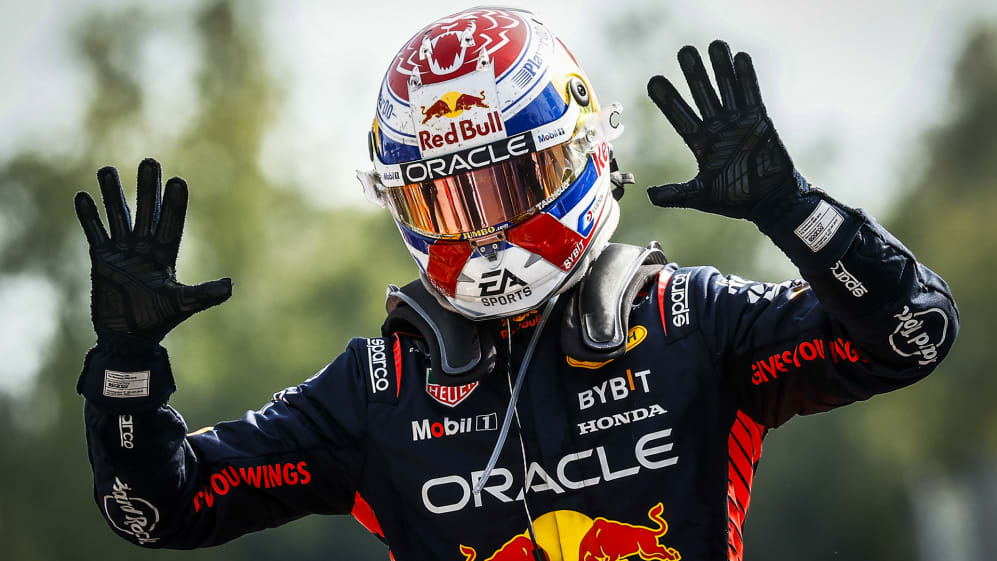 Max Verstappen expressed his satisfaction – and an element of surprise – after chalking up a 10th successive victory at the Italian Grand Prix to edge clear of Sebastian Vettel's former record.
Verstappen overhauled pole-sitting Ferrari driver Carlos Sainz in Sunday's race at Monza to secure the history-making win, meaning he is now unbeaten since May's visit to Miami.
READ MORE: Verstappen charges to Monza victory for record-breaking 10th successive F1 win
Speaking after the race, he said: "I never would have believed [10 wins in a row] was possible, but we had to work for it today and that was definitely a lot more fun. We had good pace, we were good on the tyres, but [Ferrari] had a lot of top speed.
"It was so hard to get close and make the move into Turn 1. I had to force [Sainz] into a mistake and luckily it came at some point where he locked up, and I had better traction out of Turn 2, which was good, so we could do my own race."
Asked if he had any doubts he would make the move stick, Verstappen added: "I just tried to stay patient. It was still a very long race. I could see they were struggling a lot with the rear tyres, so I just had to pick my moment.
AS IT HAPPENED: Follow all the action from the 2023 Italian Grand Prix
"Everything felt good [from that moment onwards]. We had to nurse a little issue at the end, but luckily we had the gap behind, so we could easily back off."