Lawson details his 2024 options after missing out on F1 seat despite super-sub appearances for AlphaTauri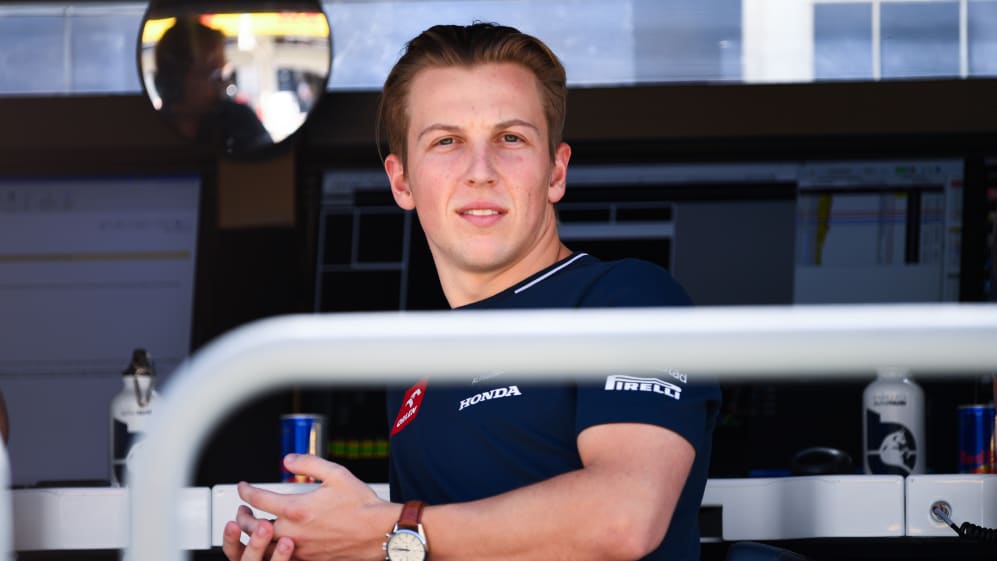 AlphaTauri super-sub Liam Lawson has outlined his expected 2024 options after he missed out on a permanent seat on the F1 grid.
The New Zealander was thrust into emergency action back in Zandvoort, after Daniel Ricciardo broke his hand in a practice crash, and would go on to compete in five Grands Prix for AlphaTauri in place of the Australian. Plaudits quickly came the way of the 21-year-old for his performances – particularly his ninth-placed points finish in Singapore – and suddenly it felt as if AlphaTauri had a real dilemma as to who they would opt to select as their driver pairing next year.
READ MORE: Tsunoda 'sorry' he couldn't score more points in Brazil as AlphaTauri look to chase down Williams
In the end Lawson was the one to miss out on the permanent seat – the team sticking with Yuki Tsunoda and Ricciardo – but his five-race stint will only have boosted his chances going forward.
Away from F1, Lawson also concluded his Japanese Super Formula season at the end of October, finishing as runner up to Ritoma Miyata, but gained more valuable experience along the way.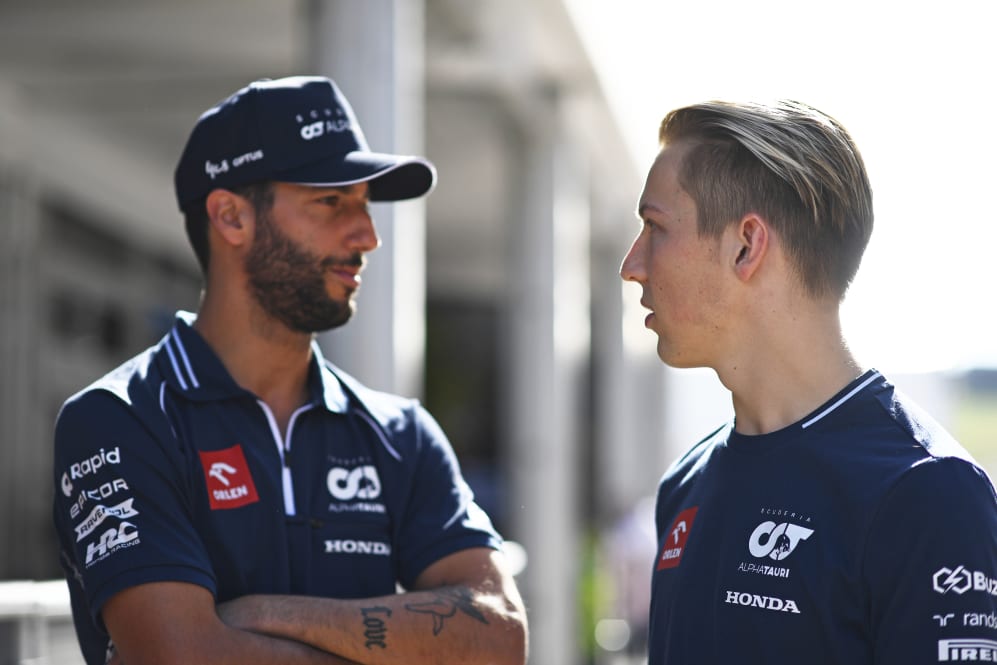 Speaking on the Beyond The Grid podcast, Lawson explained the options that were open to him in 2024, with a firm focus on his role as a reserve for Red Bull and AlphaTauri.
"Because I've raced in most championships and I've even been in F1, I can't really go and do F2 again," he said. "There'd be no point. I can't do Super Formula again. I could, but there's less benefit from doing it. So I think it's full focus on being reserve.
"That means a lot of simulator, which for me, I think is what helped getting into Formula 1 and adjusting to it so quickly. I've been two years now, nearly, as a reserve so I've done lots of simulator work over the last couple of years and that will just continue now into next year, and getting to learn and basically absorb being alongside the best team in Formula 1 right now. I get to sit through all the meetings and learn how they operate."
BEYOND THE GRID: Liam Lawson on how he's thrilled but 'unfulfilled' with his F1 debut
Lawson has certainly proved he deserves a place in F1 and he has openly acknowledged how frustrating it is that a spot on the grid hasn't opened up for him on multiple occasions.
Originally it was Nyck de Vries who got the AlphaTauri drive in 2023, before the Dutch racer was replaced by Ricciardo in Hungary – and now it's the Ricciardo and Tsunoda pairing in 2024. But when asked if he could understand Red Bull's position in their driver selections, the young New Zealander was very reflective.
"I think what's potentially helped through each scenario is, yes, it's extremely frustrating, but I've been able to sit there and understand at the time of this decision, why this makes sense," he explained.
"That goes back to De Vries last year. At that point, we were having a shocking F2 season and we turned it around at the end, but it was all too late. I had a really good end to the season, I had good testing in F1, but by then the decision was made, so that's frustrating.
BEYOND THE GRID: Pierre Gasly on his hopes for his future with Alpine, his maiden victory at Monza and much more
"But at the time that the decision was made, I think I could sit there and understand why, just because of how my season was. I think this year as well, although I'm having a much better season, you have the option mid-season in a team that's struggling quite a bit, you have the option of somebody who's never been in Formula 1 to jump in mid-season or somebody who's very experienced in Formula 1 and has won races.
"Again, it's frustrating to take, but I can sit there and make sense of this decision and understand. It's frustrating to not be driving next year, but I will continue to make the most of still being involved in Formula 1 at least.
"I'm a Red Bull driver. If I ever get a chance in Formula 1, it'll be through Red Bull Racing. I think it would be Red Bull that give me my shot."