Leclerc 'disappointed with himself' despite another points finish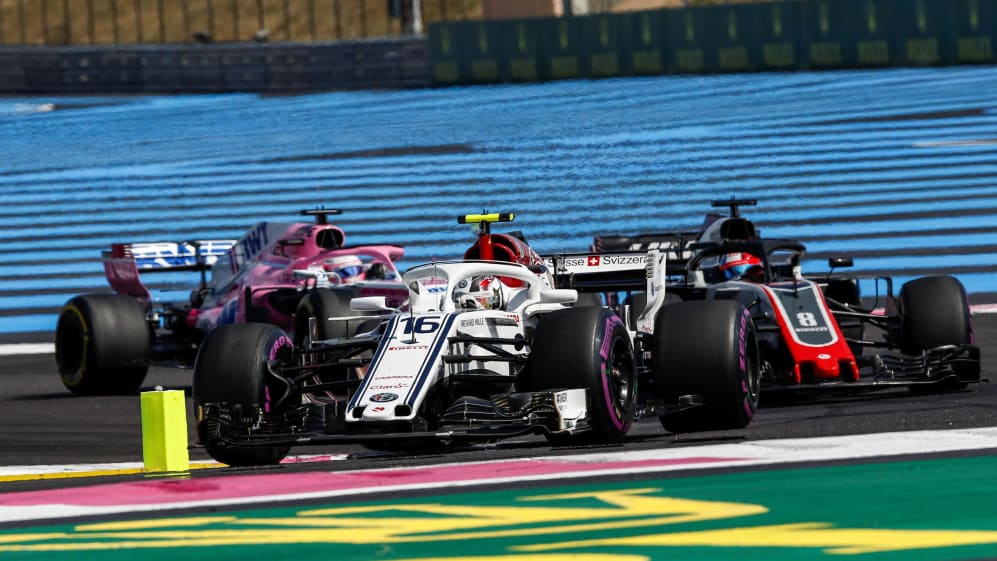 After finishing in the points for the fourth time in the last five races, you might have thought Charles Leclerc would be buzzing after the French Grand Prix. But the Sauber rookie believes he should have had an even bigger return than 10th place on Sunday...
Leclerc delivered an extremely impressive qualifying performance to reach Q3 for the first time in his career at Le Castellet, taking advantage of a difficult final session for the two Haas drivers to qualify in eighth place. While Friday's race pace had shown Haas to have an advantage of anything up to 1.5 seconds per lap, Leclerc was competitive and chasing Kevin Magnussen for sixth place in the opening stint when he ran wide, losing a further position to Nico Hulkenberg.
Ending the race in tenth place once Sebastian Vettel and Valtteri Bottas recovered through the field after a collision on the opening lap, Leclerc says a result he would have been happy with after qualifying turned out to be a missed opportunity.
"At the end we had to expect it a little bit," Leclerc said. "As I said [after qualifying], the Haas were very strong, Renault were very strong also. In the end I think we have been more surprised than anything, we were following them and we were actually putting pressure on them which we definitely did not expect.
"I'm a little bit disappointed with myself as I think overall we did a great race, myself and the team, but I did a mistake following Kevin. I wanted to put pressure on him, I came back in the DRS zone and lost the car in Turn 2 being too close to him and then Nico Hulkenberg overtook us so we lost quite a bit of time there and lost one place.
"So it's a bit of a shame but we've had a smooth run in the last four or five races without many mistakes, so sometimes it happens and I will try to learn from it to get better."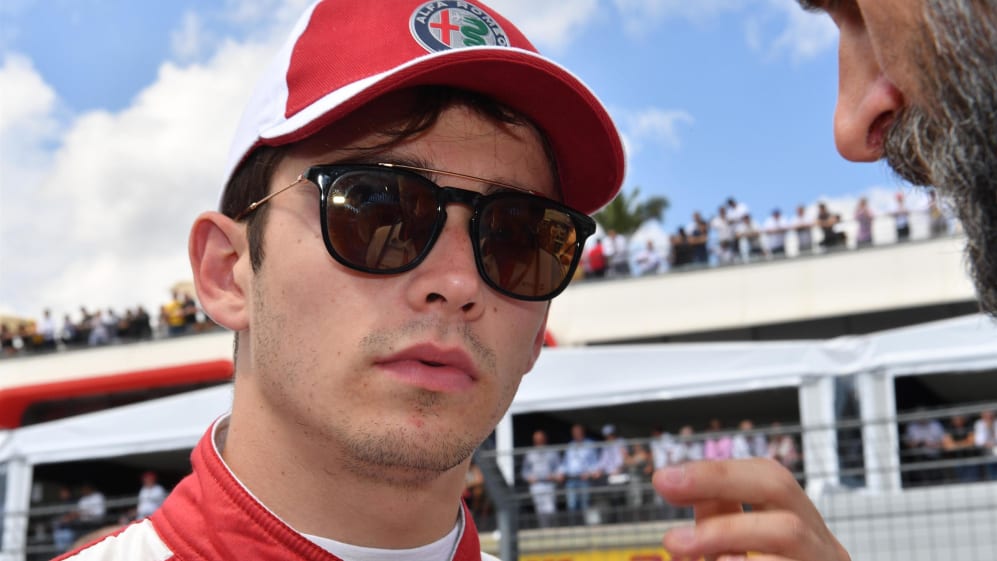 Leclerc was well placed to try and undercut Magnussen as he closed on the Haas in the opening stint but then emerged in traffic when he finally made his pit stop, with the rookie taking responsibility for his error hurting his strategy.
"Before the mistake behind Kevin when I was trying to put pressure on him we were actually in a good place, but after this mistake then we had to stop at one point. So we just said 'OK, now we are stopping' and we knew it was not the best place but more a consequence of the thing.
"But at the end I don't think we could have done a lot better than ninth, probably one point more was the potential."
While teammate Marcus Ericsson crossed the line 13th, the Swede believes the run that Leclerc is on shows Sauber have the potential to score points on every circuit this season.
"I think the midfield is tight and Charles has scored points in quite a few races, me in Bahrain, I think we've covered all types of tracks where we've scored points," Ericsson said. "I don't really see now specific tracks where we'll be weaker.
"I think we're in the mix in the midfield, but it's so close that if you get it a bit wrong with the set-up or something like that then you will not be in the points but if you get it right you will score points. But we're in the mix and it feels like we will be there if we keep doing what we've done."
With a single point, Leclerc moves level with Esteban Ocon for P13 in the drivers' standings.