Magnussen at a loss to explain 'light year' difference to team mate Grosjean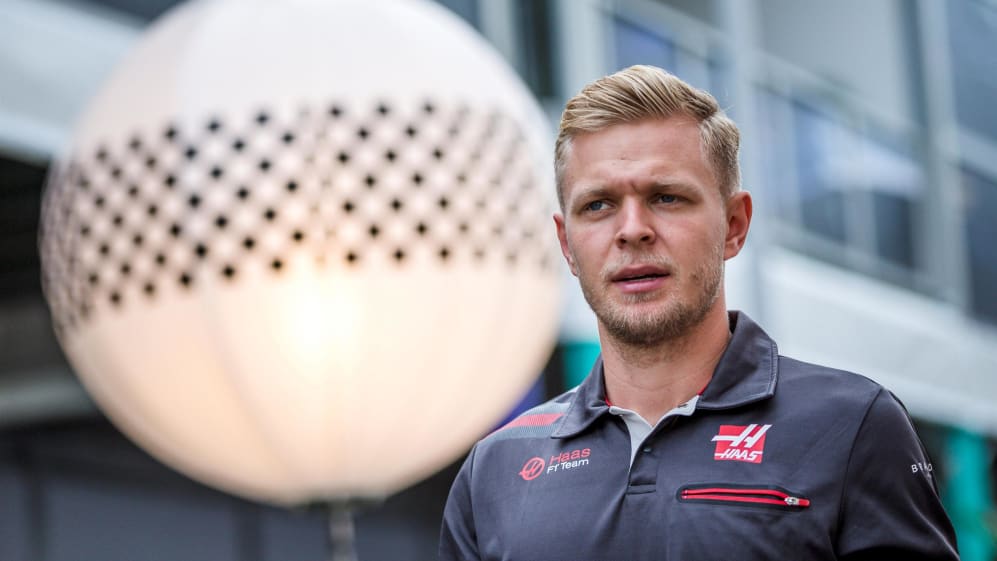 Grosjean: P8. Magnussen: P16. Haas' qualifying results in Singapore were nothing if not stark, with Romain Grosjean narrowly missing out on being the leading midfield contender, while Kevin Magnussen found himself out of Q1 for only the second time this season.
Although Magnussen lost out on a place in Q2 by just 0.03s, Grosjean's own Q1 time saw him finish the segment in an incredible fourth place and, more tellingly, nearly a second quicker than his team mate. And the Dane had no answers to explain away the gulf in time between the two Haas VF18s.
"One second, it's a light year," said Magnussen frankly, after failing to claw his way out of Q1 for the second time at a street circuit this season, the first having been at Monaco. "I don't think anything special happened. We just don't have the pace this weekend.
"I don't have any answers as to why we are lacking so much pace. It's very strange. We have to look into it and try to find some answers."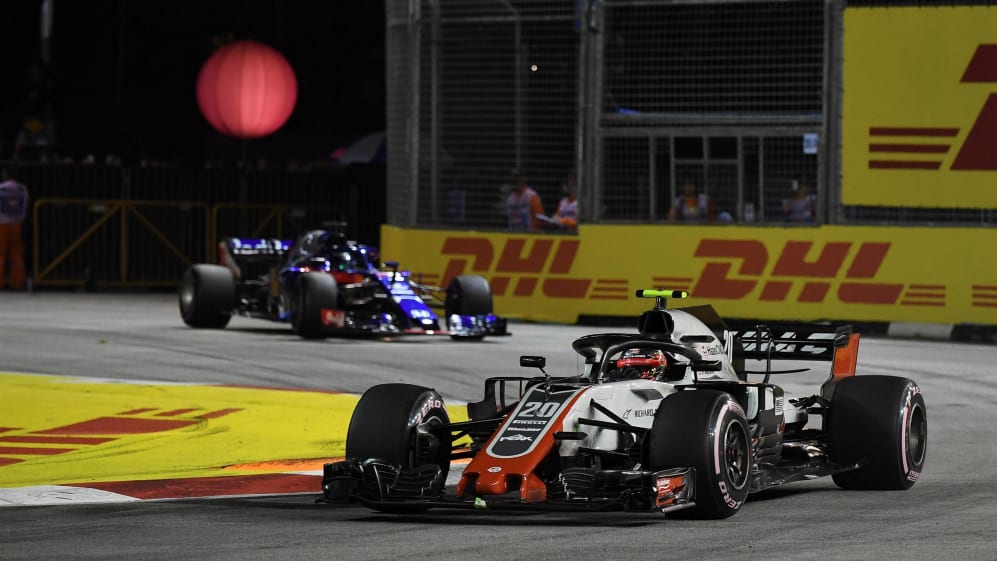 Were there any crumbs of comfort to be had for Magnussen? Well, Grosjean reckoned he would have been the fastest midfield runner in qualifying – ahead of Force India's Sergio Perez, who ultimately beat him to seventh place – had he not had an oversteer moment at Turn 21, which he estimated cost him three-tenths. So the pace is there for Haas – but will Magnussen be able to unlock it and repeat his swashbuckling drive from 2017, which saw him overtake a number of cars on the notoriously tight Singapore track?
"It looks like it'll be a tough day, but we'll take what we can," said Magnussen, before presumably heading off for an ice bath and some head scratching. "We need to see if we can understand a bit more."
Watch Kevin Magnussen proving that overtaking is possible around Singapore in 2017 – skip to 1m15s to watch KMag go