Norris trying to prepare for the 'shock' of getting back in an F1 car when season starts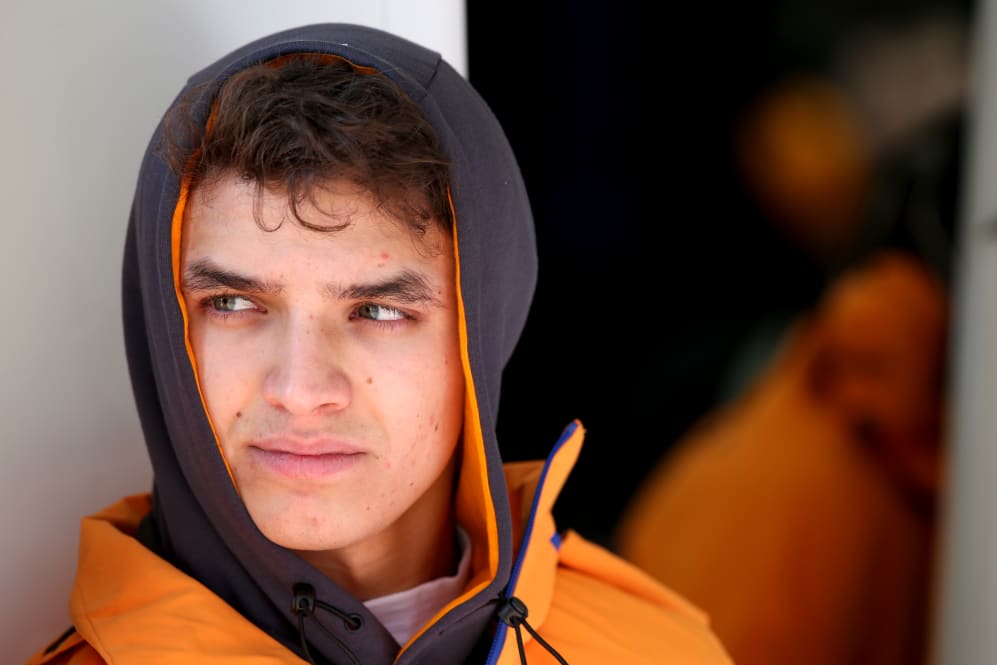 Driving a Formula 1 car is an intensely physical activity that requires the drivers to be at the peak of their fitness, but Lando Norris says no amount of training can really prepare the body for the "shock" of getting back in the car when racing does resume.
On an Instagram Live video chat with F1's Will Buxton, Norris explained what he's doing during lockdown to try to keep himself fit, but said when the season does kick off it's still going to be tough on all the drivers when they get back in their cars for the first time.
READ MORE: Target is to begin season in Austria on July 5 – F1 CEO Chase Carey
"I've been focusing on the things I can focus on, which is my training, physically, trying to keep that up from pre-season testing, especially because when you go back into driving, it's going to be a shock for the body," he said.
"To be able to go from doing nothing – not even testing or driving an F3 car or any car of any sort – it's literally going from driving a road car, and I've not even done that that much, to jumping in to one of the fastest cars in the world, pulling x amount of G-forces around the corner. It's a big shock…"
And, as his last experience of driving a 2020 generation F1 car, which many, including Racing Point's Sergio Perez, consider to be record-breakers-in-waiting, was back in February at pre-season testing, Norris said he's doing all he can to keep up what he called "pre-season gains" from Barcelona.
READ MORE: Your quickfire lowdown on McLaren – Do Say, Don't Say
"The body changes and gets used to driving a car. You can do all the training you want at home [with] the neck exercises, but the movement when you jump in a Formula 1 car… you can't replicate identically in training," he said.