Ocon calls P7 result a 'shame' despite scoring more points in Australia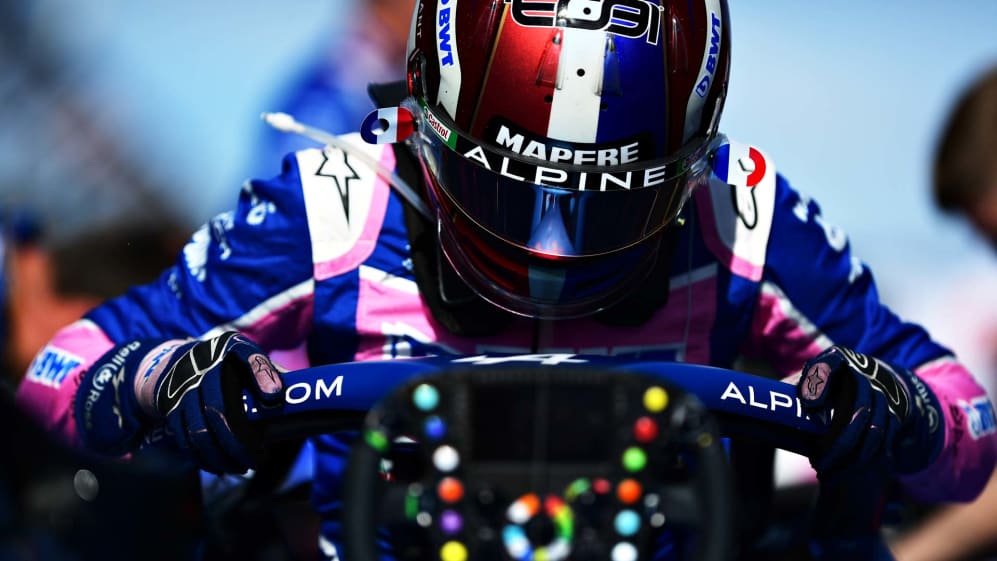 Esteban Ocon scored points for the third consecutive Grand Prix with seventh place in Australia – but the Alpine driver was "not as pleased" with this result as his previous ones, so high were his expectations.
The French driver qualified eighth but, even though Carlos Sainz retired early on, Ocon didn't pick up any net positions before pitting from mediums on Lap 14 – earlier than anybody else in the top 10 – and inherited an extra position at the end when Alex Albon pitted.
READ MORE: Albon says P10 finish was 'unimaginable' before pulling off inspired strategy in Australia
Despite hauling in more points for Alpine, he said: "I'm not as pleased as I was in the last couple races. I think a lot more could have been possible this weekend. I think there was quite a big train of cars that we were stuck behind, there was more pace available for us and in the end it's a shame, because I think top five could have been possible.
"Difficult weekend but you know, to finish P7 is still a very strong result, and I think there is plenty of knowledge we can take onboard."
Looking ahead to the Emilia Romagna Grand Prix on April 22-24, Ocon added that he was pleased by Alpine's ability to consistently score so far in 2022.
"I think on that regard we seem to be competitive each weekend, we seem to be consistent, so that's good. Obviously, that's what we want, and to push the car to the limit each time and to try new things like we've done this weekend – you know sometimes you make a step back but at least… that's what we've done."
The team's CEO Laurent Rossi echoed Ocon and conceded that the joint result – P7 for Ocon and P17 for Fernando Alonso – was 'disappointing' given the team's ambitions.
READ MORE: Alonso 'speechless' after weekend unravels to leave him last in Melbourne
"We are generally disappointed with today's result, however, it's a good sign that we're not satisfied as it underlines how far we have progressed as a team," said Rossi. "We know that we had the speed, and the potential, for a much better result with both cars today but the race weekend just didn't quite unfold in our direction.
"The track proved very difficult for overtaking, especially in comparison to the previous two races, and we knew that Saturday's qualifying result would play a huge part in the outcome of Sunday's race. With our cars starting in eighth and 10th, it was always going to be a challenge to make an advance on those places."