Pit-lane start for Button in Monte Carlo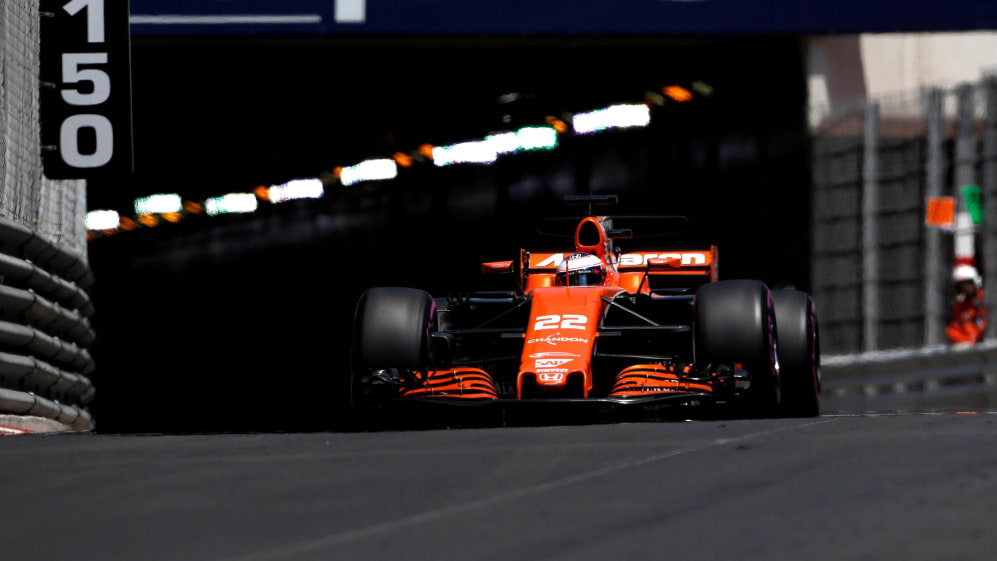 Jenson Button will start this afternoon's 2017 Formula 1 Grand Prix de Monaco from the pit lane, after McLaren made changes to his car overnight.
Button was due to take up the final slot on the grid – despite qualifying ninth – thanks to a 15-place drop imposed for the use of additional turbocharger and MGU-H elements on his Honda power unit.
However, he will now be required to join the action from the Monte Carlo pit lane after the floor of his MCL32 was replaced with one of a different specification ahead of the race.
At Sauber, meanwhile, Marcus Ericsson has been given a five-place penalty for an unscheduled gearbox change. However, Button's pit-lane start means his grid slot of 19th will remain unchanged.