Interview
Points at every race - Esteban Ocon reveals his 2017 target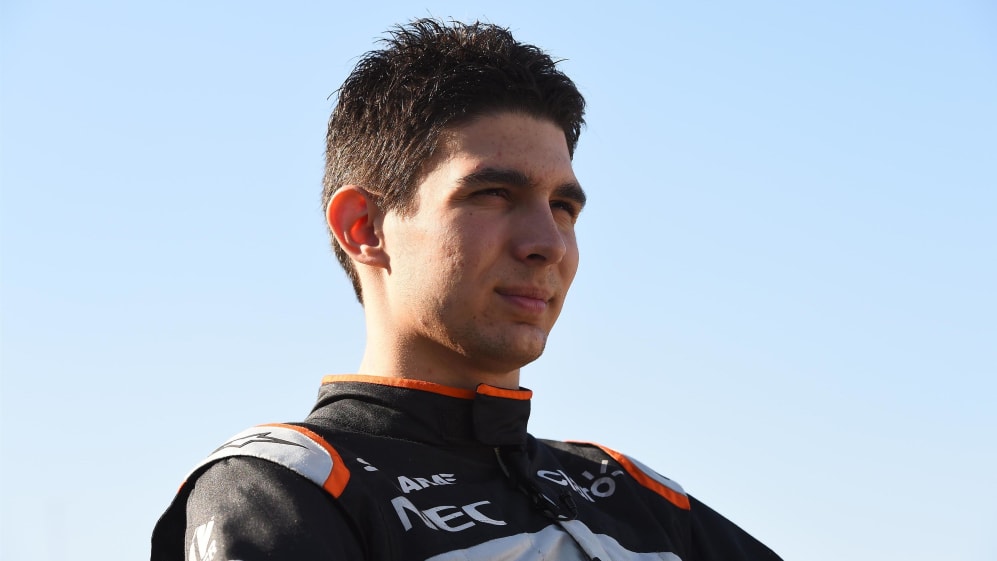 In his nine races with Manor last year Esteban Ocon's best finish was a 12th place. This season he is aiming to score points at every Grand Prix with Force India. A realistic expectation? Given the team's performance last year, and how well the Frenchman has already integrated himself, perhaps not. We caught up with Ocon for an exclusive chat about his rise from the rear of the grid to potential top-ten regular…
Q: Esteban, of the 2017 rookies - or in your case, near rookie - you are arguably the one who's already hit the jackpot, driving for the team that finished fourth last season. Happy?
Esteban Ocon: I am very happy. Starting my F1 career with Manor was already something great, and then at the end of the 2016 season I got that chance from Force India. That means an amazing opportunity for me: as a young driver to join a successful team; and alongside Checo (Sergio) Perez, who is very experienced. That is simply fantastic.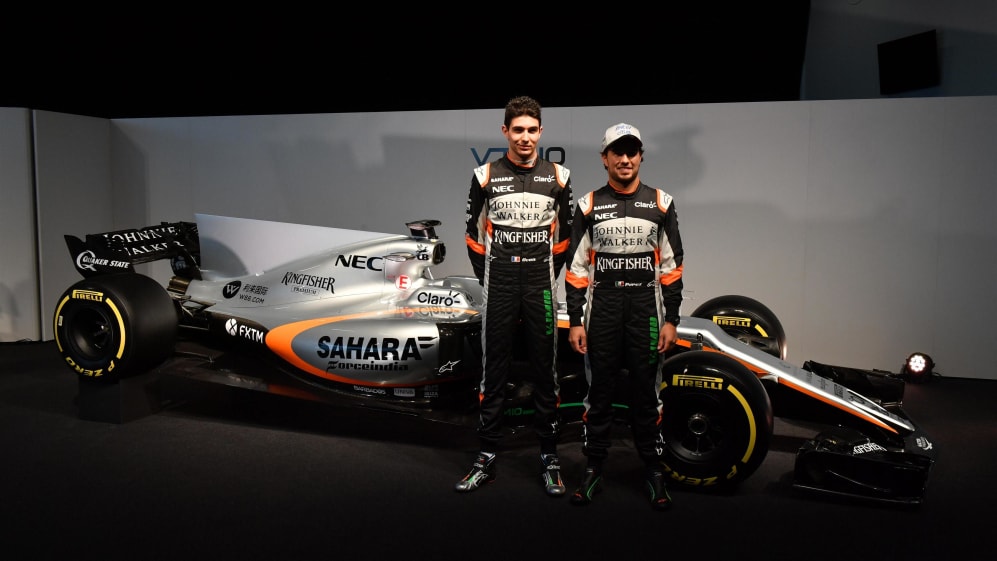 The team wants me to replace Nico (Hulkenberg) - and that includes results
Q: Force India have had huge stability for many years in terms of engineers and drivers. Now you are the new kid on the block who has to integrate. How much has that already happened?
EO: I had a good preparation with them over the winter. We had two months to prepare for the season, so I did a lot of training and in between did some simulator work and some briefing with the team. I met everyone in the team - everybody, also including the aero department, to find out who was doing what and is responsible for what. I have to confess I don't know all the names now as it is a bigger team than Manor, but I am working hard on it! (Laughs)
Q: Your team mate Sergio Perez was the 'best of the rest' after the drivers from the three big teams last year, so he's a real benchmark for you. How do you see yourself comparing?
EO: He had an awesome season last year, yes. He pulled the team up. It was very impressive to see what he did. Every year Force India is gaining position, so I am looking forward to working with him. I have learnt a lot from him already at the two tests - but testing is one thing: it's as soon as we arrive at the first race that I want to challenge him! (Laughs)
Q: How is the cooperation right now?
EO: We go through data, we discuss our findings from every session. His feedback is really great.
Q: Force India's fourth place last year was a lot about both drivers delivering. What expectations does the team have of you? Does the 'near rookie' status buy you any leeway?
EO: I have to deliver straight away. The team wants me to replace Nico (Hulkenberg) - and that includes results. So no time to get up to speed - I have to get up to speed straight away. Hence the good preparation with the team over the winter. In the end results translate into more funds - and that means a better, faster car. It is that simple.
Q: You joined the grid midway through last season with a team who were struggling to keep up. How important were those few races for your learning curve, despite all the difficulties?
EO: Extremely important. Manor was really great, because they were pushing so hard as it meant nothing less than their survival. With the budget they had they worked extremely well - very professional. For me it meant that I learned all the aspects of Formula One in a crash course. I am really sad that Manor is no longer on the grid.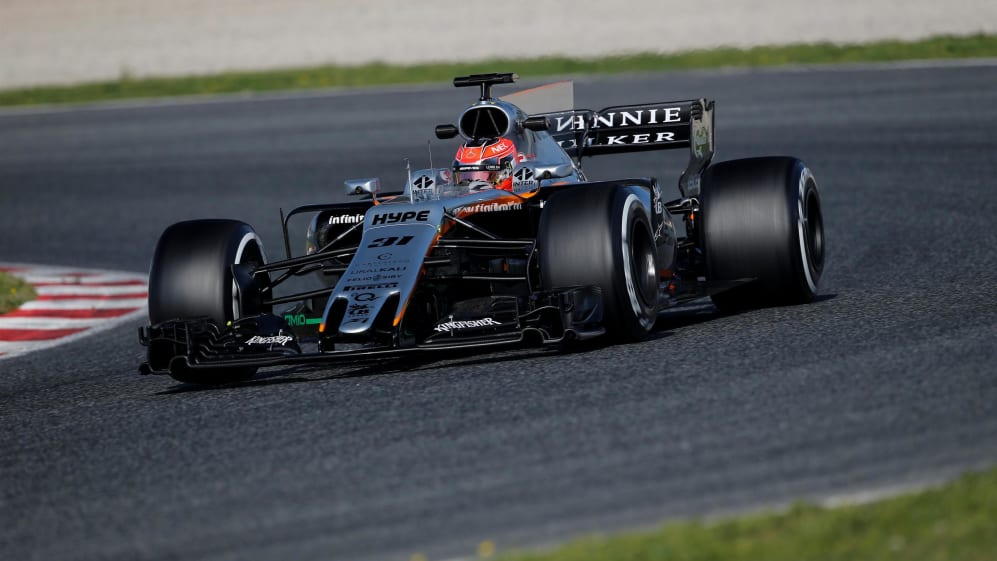 I have a super feeling about the VJM10 - the balance is right and the Mercedes engine is simply the best
Q: Your team mate at Manor was Pascal Wehrlein. You ended up at Force India, fourth last season, and he has joined Sauber, who finished 10th. Are you relieved? It seems you got the better end of the deal…
EO: I cannot say anything in that respect. Force India chose me. That's all there is to it. I am happy for Pascal that he got himself a seat too.
Q: What is the toughest thing to come to terms with regarding this year's car? On one day of testing you did more than two race distances…
EO: Oh, it was fantastic to do 142 laps after I was only able to do 80 laps in the first week. We did everything - every aspect from tyres, to aerodynamics to performance runs.
Q: Sounds like you got carried away…
EO: Yes, at one point you lose the feeling for time. At Barcelona's pit-lane exit there is that tower that shows the positions in the race and has a clock on top - and when I looked up it was, 'Wow - I've already been in the car for hours.' I didn't notice that time was flying so fast. But the next day I got some reminders from my neck! (Laughs)
Q: Formula One drivers are admired and seen as 'cool dudes'. What are you doing to live up to the fans' expectations?
EO: Ha, being an F1 driver already qualifies you as a 'cool dude' I would say. Outside the paddock I am a pretty normal kid - who does a lot of training.
Q: Testing is one thing, but Australia will be the reality check. What kind of reality will it be for you?
EO: My personal target would be to score points at every race. That would be pretty cool. Melbourne is the place where everybody unleashes his machine, so we will see what the reality check is. I have a super feeling about the VJM10. The balance is right and the Mercedes engine is simply the best, also when it comes to reliability. So let's see if I can trust my feelings.