Feature
Rookie watch: How the class of 2019 are adapting to the challenges of F1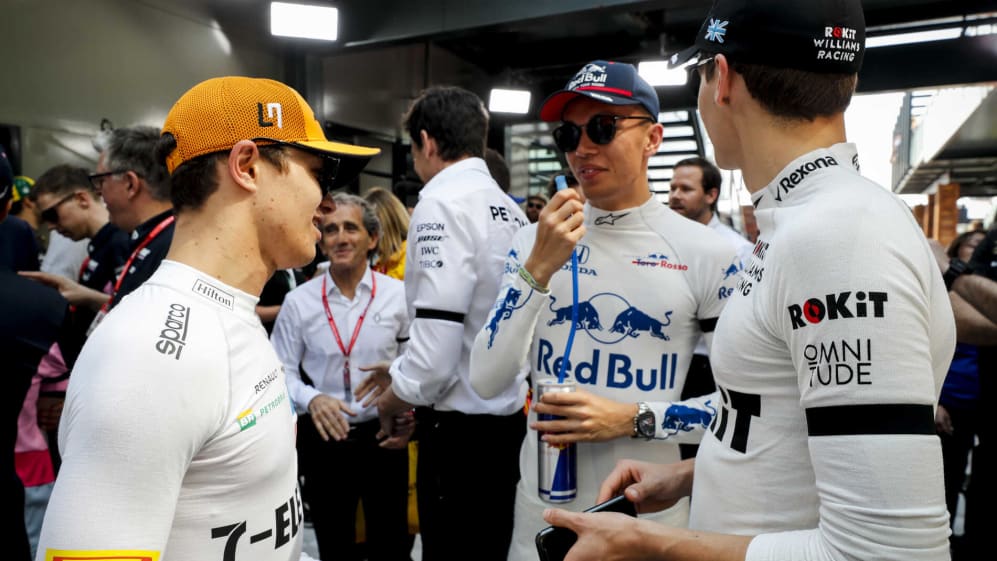 The top three drivers from the 2018 Formula 2 championship all made the step up to Formula 1 this year – and it's the most complex and demanding move of their racing lives.
Every generation views promotion to a Formula 1 race seat in a different way. In a previous era, the leap from F3 to F3000 was viewed as more demanding than that from F3000 to F1, given the relative power, grip and size of the cars involved. In purely physical terms, many current F1 drivers would sympathise: those that have driven in GP2 will talk about the strength required to manoeuvre a car on which power steering was notably absent. It took more brute force to control – though F1, through higher cornering speeds and greater stopping power, placed a different set of strains upon the body.
It is not, however, the physical demands of driving in F1 that makes the promotion so daunting for the current crop. For George Russell, Lando Norris and Alexander Albon, racing in F2 is excellent preparation for driving an F1 car. What it doesn't – indeed cannot – do, is prepare them to race one.
Williams' new recruit Russell sums it up very well: "Think of it like this: at Williams, there are 750 people I'm working with. At the race track, there might be 60 or 70. Compare that to an F2 weekend where I would be working with an engineer and two mechanics. Everything is very different."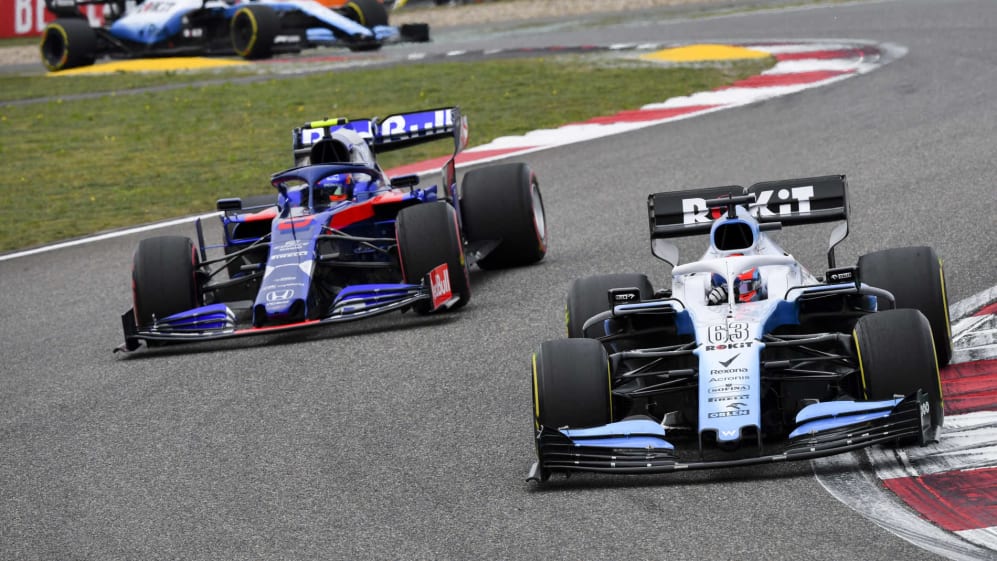 The relative size of the teams reflects the nature of the task. While F2 has been built to encourage drivers to think about set-up, the choices on offer in that series are limited in scope. F1 is very different: there is a vast amount of performance to be released through set-up. A full garage crew and ranks of engineers, trackside and back at the factory, are there to unlock pace – but the fine tuning process is ultimately led by the driver.
From the steering wheel, they have control over a vast range of variables and it is their feedback that will ultimately determine where engineers concentrate their efforts. That's a heavy burden for a driver who, until a few months ago, would have been mostly concerned with strapping in and going fast.
READ MORE: Which F1 team boss is already tipping George Russell to be a star of the future?
"In F2, I probably looked at the data twice over the course of the whole weekend," confirms Russell. "It was very much a case of: get in, drive it, make the most of it. The track time is really limited and, for all your preparation, the car may react completely differently to what you were expecting, so the goal is to make the most of what you've got right in that moment. F1 is much more complex: you have three practice sessions and a lot of track time, so naturally it's more about fine-tuning.
"There's more work to be done in analysing the data; in understanding what you want to focus on to improve the car. There are so many tools to make it go quicker: you have to deal with differential settings, torque settings, brake migration, and shaping those maps to optimise it fully."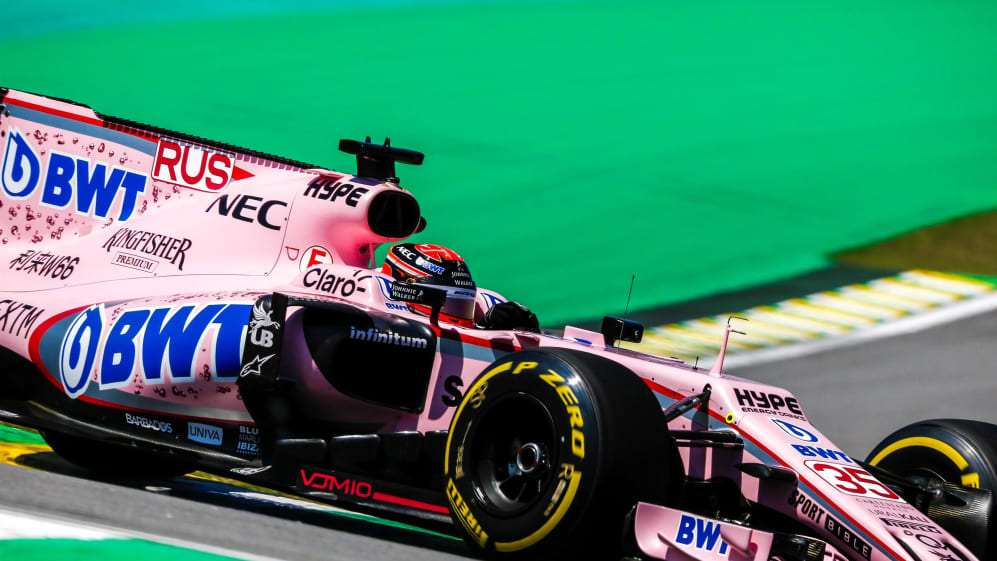 A Mercedes junior driver, Russell at least had prior experience of working with the intricacies of an F1 steering wheel, having tested for both Force India and Mercedes. He also spent much of his youth locked in a darkened simulator. Understanding the systems, however, is only half the battle. The rest is conveying those experiences to the team. With that in mind, one of Russell's first acts upon signing for Williams was to free himself from his Mercedes obligations, so that he could concentrate on building the new relationships he needs to get the most out of this year.
That isn't a problem faced by McLaren's Lando Norris. Having graduated through the ranks in Woking, the F2 runner-up has participated in every McLaren test since the summer of 2017. Perhaps of greater significance, he also did seven of the nine FP1 sessions in the second half of last season.
READ MORE: Why McLaren put their faith in Lando Norris for 2019
When standing in for Fernando Alonso, as he did in Belgium, Russia, Mexico and Brazil, Norris worked with the race and performance engineers that form the core of his team in 2019. 'Embedded' is the phrase he uses to describe his relationship with the race team– though even with this level of familiarity, the 19-year-old felt a need to broaden his circle of contacts within the wider organisation.
"I did work experience!" he says. "I knew everyone within the [race] team: the engineers; the mechanics; the garage technicians – but after the announcement, I got to know a lot more people behind the scenes, because you integrate a lot more when you're a race driver rather than just a test driver.
"I got to work in the various departments tasked with building the car at the McLaren Technology Centre: making parts in the carbon shop, trim shop, composites," he says. "I got to meet the night shift crews and eventually the engineers who work upstairs in the offices – essentially all the departments you don't usually get to see."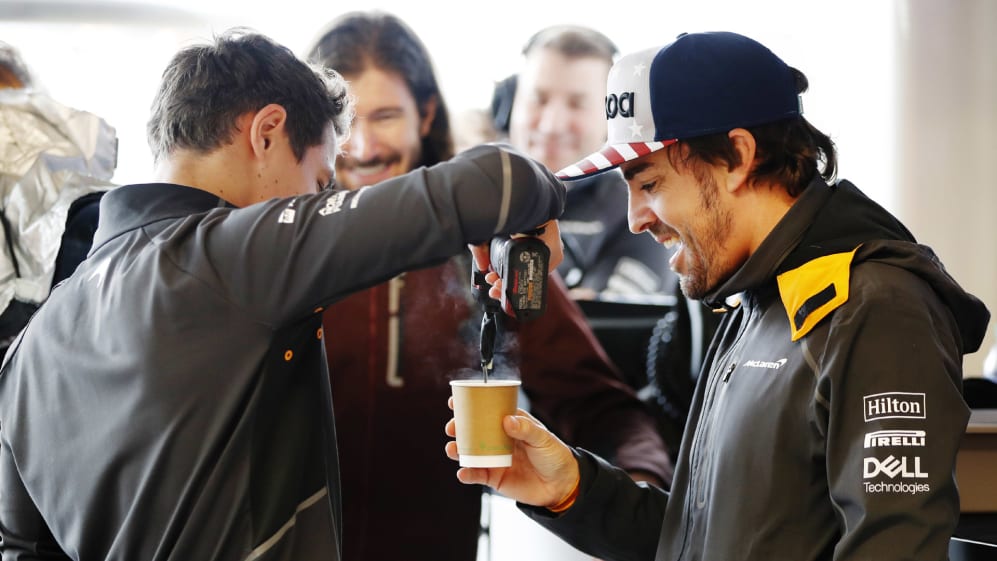 Alex Albon sits at the other end of the familiarity scale to Norris. Having seemingly been destined for a switch to Formula E, a strong finish to the 2018 season instead saw him recruited by Toro Rosso. Unusually for this era, he had never driven an F1 car until his first run in this year's car. Unsurprisingly, his focus was less on bonding with his team mates and more on learning what he needed to do behind the wheel.
"It has so much grip, so much traction, that you are required to drive in a different way," he says. "You have to abuse the forces, especially braking and acceleration because there's a lot of potential lap time there. There are pockets of time in places you just wouldn't consider looking. Being even one metre closer to full throttle equates to a lot of lap time, whereas in a junior formula, that's really not the case."
As the 'rookiest of rookies', Albon is perhaps in the right team. More than any other outfit, Toro Rosso has experience of bringing the inexperienced up to speed. Race engineer Pierre Hamelin, who previously worked with Daniil Kvyat and Brendon Hartley in their debut seasons, points out that Toro Rosso is built around this type of challenge. "I think we can do more than other teams in this area because we're geared up for it. It's what the team was built to do. We're used to having young drivers and new drivers. How we work, how we prepare for an event, even the documentation we have and the tools we use, are made to help a driver get up to speed."
Thus, Albon's winter was carefully structured, using the months of downtime to hit the books – starting with Toro Rosso's steering wheel manual. "We don't give them too many options – because if we start giving them options, they'll have to take them and change everything," says Hamelin. "We tend to tell them: 'This is what you'll have'." Albon also spent time working through the sporting regulations and finally getting on to race procedures, all while going through an intensive simulator programme.
"Over the winter he had a bit more time to think about it," says Hamelin. "There are many small things that can make a difference. It's a difficult part of the process, which is why we give it to him [in the winter] when he has time to study."
Despite being inundated with manuals, list of sporting regulations to memorise and switch positions to learn by rote, it was, however, something very different that made the biggest impression on Albon. "Of course it was the speed of the car," says Hamelin. "Even coming from F2, he was extremely impressed by that. His feedback after the first run was 'Whoa! This is really fast!'"
There are still, it transpires, some experiences for which no amount of preparation can prepare a rookie driver.