Feature
Six key questions ahead of the race in Azerbaijan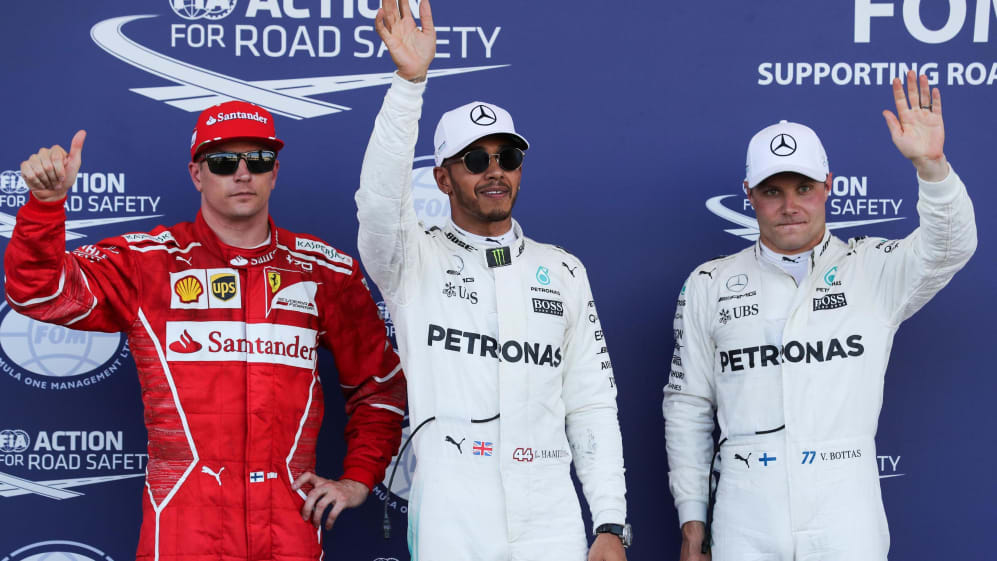 Can Lewis Hamilton really maintain his huge qualifying advantage? Will Red Bull crash the Mercedes-Ferrari party? And can Williams 'do the double'?. We consider the key talking points ahead of this afternoon's 2017 Formula 1 Azerbaijan Grand Prix in Baku…
Will Hamilton walk it?
On paper Lewis Hamilton enjoyed such an advantage over everyone else in qualifying – 0.434s over team-mate Valtteri Bottas, 1.100s over Kimi Raikkonen, and 1.248s over Sebastian Vettel – that he ought to walk the race. Even allowing for the fact that Mercedes can still wind their engines up more than anyone else can for Q3.
But he admitted that his 66th pole position had been "Do or die," adding: "If ever there was a time for me to perfect, that was the time. In qualifying, sometimes you don't extract it, but it was a perfect lap.
"The lap before was very good until the last corner - and so weird that, just before going into it, I thought 'don't be greedy'. And, of course, I was greedy and locked up and lost the pole there."
Like everyone else when the session was stopped for nine minutes after Daniel Ricciardo's crash, then restarted with only three and a half minutes left he had to forego a preparation lap, and dug very deep on his sole push lap.
Bottas admitted that his own final lap, though an improvement on his first run, was, "Not clean enough, I didn't get enough grip. Before the red flag it was going okay, so I'm disappointed in the end to lose the pole position, that was the target for me today."
But how fast will the Mercedes really be in the race?
Mercedes' race pace wasn't quite as good as Ferrari's or Red Bull's on Friday, but the team made some very significant changes to the cars which proved very advantageous in both FP3 and qualifying, and both drivers are confident that they will have good Sunday speed. The gap won't be as big as it was in qualifying, but both drivers believe that they will be at least as fast as their closest rivals.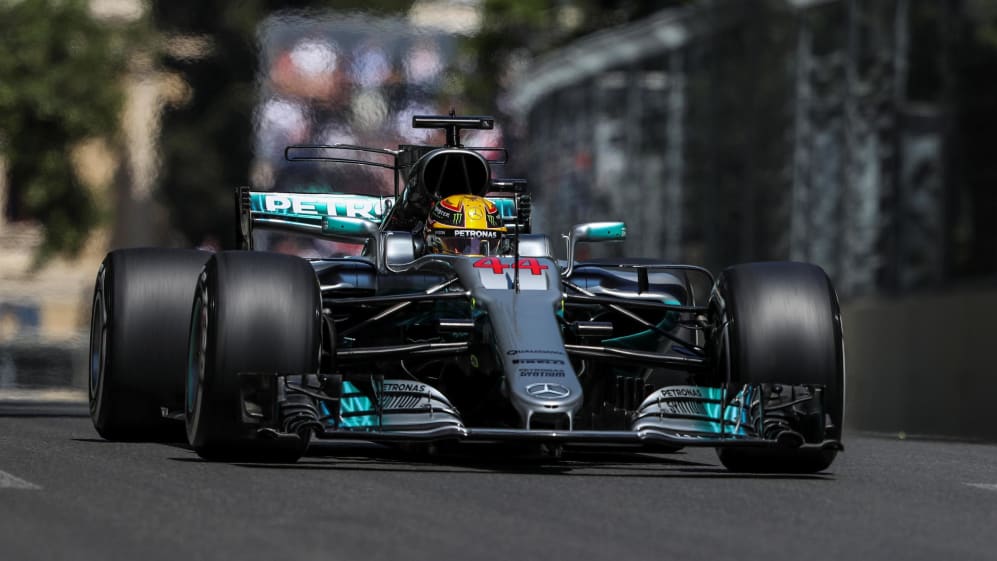 Will Ferrari be closer to Mercedes than they were in qualifying?
Again on paper, Ferrari got slaughtered for the first time this year in qualifying, but Sebastian Vettel said he wasn't paying much attention to the gap and remains confident that Ferrari will have the race pace to challenge Mercedes.
He cited the time lost due to a water leak in FP3 which obliged the team to switch to an older engine which had already done four races, the fact that his tyres lost temperature when he was held at the end of the pit lane after Ricciardo's accident, and the fact they their race pace was excellent on Friday evening. That doesn't quite cover the fact that Kimi Raikkonen's car had an engine that was fresh, or that both of them also spent time in the Turn 2 escape road during their first runs, but the size of the gap notwithstanding, Vettel believes their Sunday form will be a lot stronger.
"I'm not too bothered by the gap," he said. "It's not nice but equally I'm not worried. The car was very good on Friday. In the long run we looked very competitive so, it should be fine.
"Third was probably the maximum. As a team, we got what we could today. Tomorrow can be a different story. It'll be a close race, I don't expect big differences in pace between the three teams."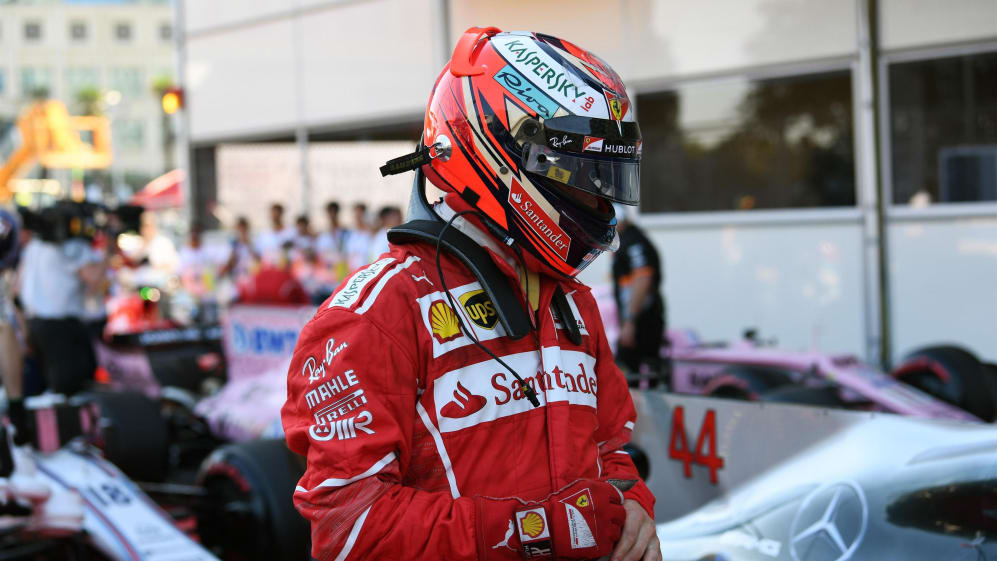 Can Red Bull get involved in the lead battle?
Red Bull might be said to have under-performed in qualifying. Vettel certainly thought so after Max Verstappen finished up fifth and Daniel Ricciardo 10th.
"I was surprised they weren't faster, they were very quick all weekend," the Ferrari driver said.
Verstappen had a gear synchronisation problem on his second, post-red flag run, which he felt cost him.
"The car felt very good during qualifying, I struggled a bit to get the tyres working in sector one but everything else felt like it was going in the right direction. I think we realistically had a shot at P3 today, which on this track would have been a fantastic result. The red flag didn't really have an impact on me, I had just about completed my fast lap and then had a chance for one lap when the session was restarted, just like everyone else. On my final lap I was going about three-tenths quicker than my best time but then I lost gear sync in the second sector, it cost me a couple of tenths which was frustrating and meant we could not challenge for third."
He may also have suffered as he was queued at the end of the pit road longer than the others, when his tyres could have lost some temperature prior to the restart. As it was, Vettel only beat him by 0.038s, and Raikkonen by 0.186s.
Ricciardo, of course, caused the red flag after get broadside exiting Turn 6 and hitting the outer wall.
"I knew turn six was a corner where I could do better, I was trying to carry more speed but I lost the rear on the exit and hit the wall. The rear was coming round and I tried to drive out of it, but it kept going. The wall kind of comes back round a bit so I hit it. It's not the wall's fault, obviously, I'm not blaming the wall! There was no other reason, I was just pushing hard and on the edge of the grip."
Both he and Verstappen believe that Mercedes have taken a step forward and are out of their reach, but think they can take the fight for the final podium finish to Ferrari.
"This weekend Max and I have been happy with the balance of the car and it is responding well so we have made definite progress. I'm not disheartened for tomorrow, I think so much can happen around here and even if it is a one stop race I'm sure we can make progress."
"I don't think we can get close to Mercedes," Verstappen added, "but we will be looking to challenge Ferrari come the race. It would be great to get on the podium and that is the goal."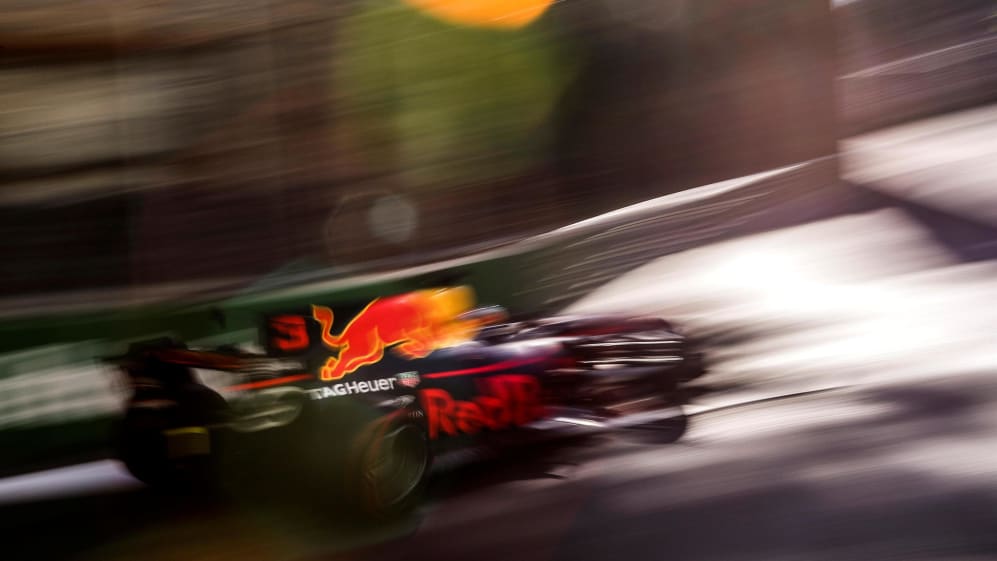 Will we see more Force India infighting?
With their cars in sixth and seventh places on the grid, Force India again have a very strong chance of scoring double world championship points. And again run the risk of having their drivers fighting each other.
A truce of sorts was forged after they fell out in the last race in Canada, when Sergio Perez refused a request to let Esteban Ocon by to have a go at third-placed Daniel Ricciardo's Red Bull.
According to Perez, who lapped in 1m 42.111s, there is an agreement not to impose team orders but to let them race.
"It was not an ideal Q3," he said, "but I'm still happy with our performance. There are quick cars ahead of us and also behind us, so it's going to be a very close battle tomorrow. It's a street circuit so it will be important to stay out of trouble and react quickly as things happen in the race."
Ocon, who did not improve on is initial Q3 run time of 1m 42.186s, admitted that he brushed a wall on his way to that time, but was nonetheless delighted with his best qualifying position yet.
"I am very happy about how the session went. I made a tiny mistake on my fastest lap and that probably cost me a position. Today was all about pushing to the limit: I brushed the wall three times, something I didn't do yesterday, but I wanted to give everything today. We are in a strong position for tomorrow's race and we know anything can happen here. It's a tight track and very tricky to get right. A strong first lap will be crucial, but the most important thing will be to finish the race. If you get to the end here, you can score big points. Our pace is good and I am confident we can get a good result."
"It's hard to know what sort of race we will get tomorrow, but it could be quite eventful," says deputy team principal Bob Fernley. "Whatever happens we will react quickly to optimise the strategy and hopefully bring home a bunch of points."
Of his drivers he adds: "There is still a little bit of a gap. I think you will see it tightening even more post-Silverstone, when Esteban effectively comes into his second year with those circuits. Then we will see another step up, and that is when we will have to be on our toes as a team."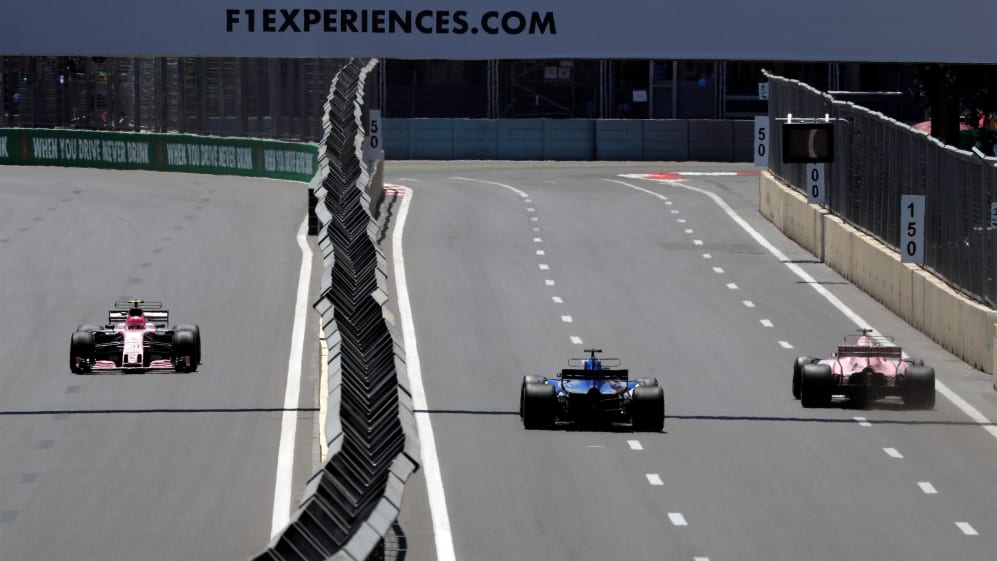 Can Williams score double points for the first time this season?
Williams believe they were stronger than their eighth and ninth grid positions, courtesy of an on-form Lance Stroll and Felipe Massa, suggest. Neither of them had done a lap before the Ricciardo red flag, so each had to push hard without preparation laps in order to beat the clock. They now believe they are due some good luck in the race, a commodity that has been in short supply of late.
"We're happy to get both cars into Q3," said chief technical officer Paddy Lowe. "We saw great driving today by both Felipe and Lance to be able to do that. It was a tricky session with tyre temperatures and deciding whether to do warm-up laps or not. In Q3 we had two sets of tyres for Felipe and we were trying to go for one flying lap on each, but it was clear from the first lap that it wasn't working so we boxed him early to switch and give him two laps on his final set. He went out to start that run and encountered the red flag, which meant he had to finish the session on a cold set of used tyres, having not set a time. So ninth was the best he could achieve. Lance had one set of tyres, which he chose to run at the end. With the way track conditions had changed we really wanted the time to do a warm-up lap, but there wasn't enough time remaining, so eighth was the best Lance was able to do.
"I think we are in better shape that we look, and that circumstance did not favour us today. But overall, it's good to have both drivers towards the front."
"I'm really looking forward to tomorrow and I'm confident that the result can be better than today," Massa said.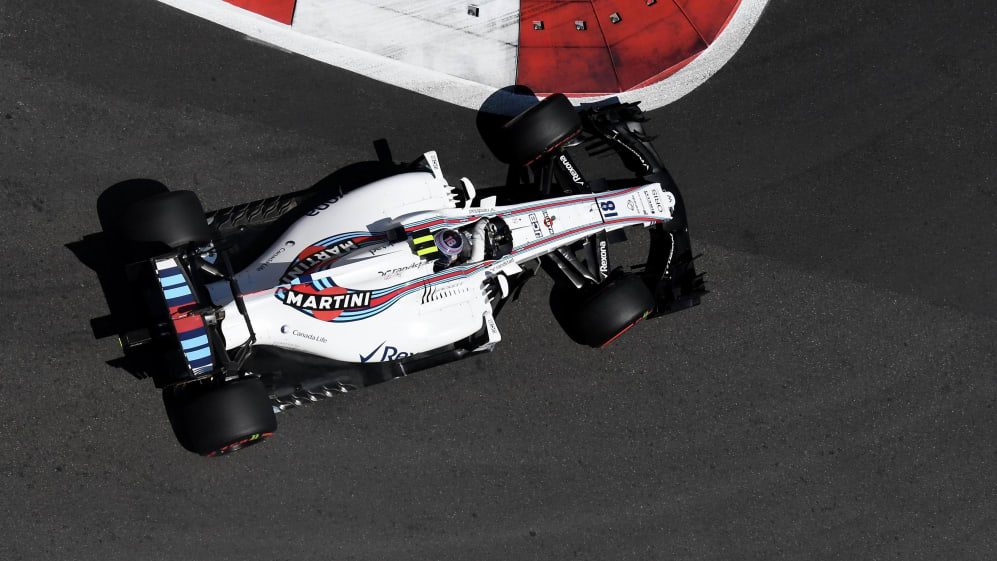 Will anyone dare to do anything other than a one-stopper?
As in Monaco and Canada, tyre wear and degradation is very low here, even on the supersoft, so Pirelli are expecting only one pit stop as drivers maximise their use of the faster compound.
Safety car deployments may prove critical to strategies, however, and if practice and qualifying are anything to go by, there are likely to be plenty of offs…
Turn 8 has proven particularly problematic this weekend, and not just for the F1 boys. In the first Formula 2 race of the weekend a crash at the narrow corner caused a full-on road block that necessitated a red flag. Will we see something similar in the Grand Prix?
Under normal circumstances, Pirelli predict the optimal strategy will be a one-stopper, with drivers running the supersofts for between 12 and 22 laps, depending on the rate of degradation encountered, and then a single stint of between 39 to 29 laps on softs.