Feature
Six key questions ahead of the race in Bahrain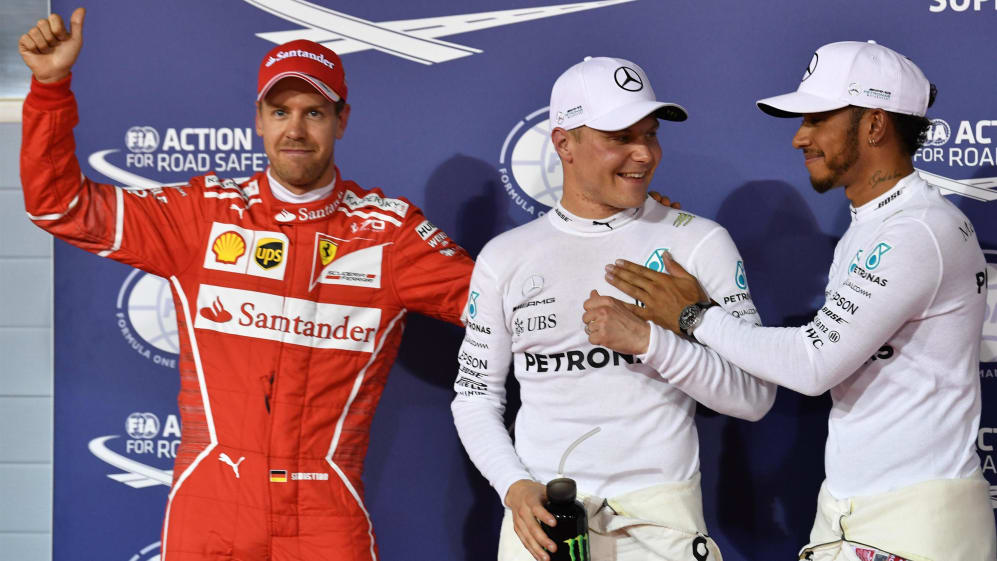 Will Bottas stay head of Hamilton? Can Ferrari spoil Mercedes' party? Are Red Bull or even Renault able to get in the podium mix? We consider the main talking points ahead of Sunday afternoon's 2017 Formula 1 Gulf Air Bahrain Grand Prix in Sakhir…
Are Bottas and Hamilton allowed to fight?
That's the biggest question surrounding Mercedes. The second is whether Bottas can beat Hamilton.
"Are we allowed to fight?" Hamilton asked. "Nothing's changed in the sense that we are allowed to fight. It's the same as it was last year - as always as it remains respect each other but, yeah, we can fight hard out there. None of us wants to not finish the race. It's just about being sensible and making sure we bring both cars home. But, generally yes, we are allowed to fight."
Bottas responded: "Yeah, I agree. I'm really happy that we are allowed to fight and I'm sure we can do it hard, but fair, and try to avoid what we did last year with Lewis in Turn 1. We actually collided…"
The triple champion was one of the first to offer genuine congratulations to his team mate on his maiden pole position.
"He's been working so hard, and today he was just quicker and he did a better job," he said, after the Finn beat him to pole by 0.023s. "My first run was okay, but already our times were close, and when I saw them I thought, 'Wow!' Then I lost quite a bit of time on my second run and he found some great pace."
Bottas was very happy with the way his car behaved all through qualifying: "This is not an easy track on which to get everything right. It's quite technical and there are difficult braking points; it's easy to lock up or miss an apex slightly, and you need to get the car well balanced.
"I'm feeling a bit more comfortable with the car now and how it's behaving, I got in some good laps, and I felt I could pretty much extract the maximum from it. The more time you spend driving it, the more you get to be at one with it. It feels good to be making that progress."
For sure this isn't his first rodeo, and in the past racing against stonewallers such as fellow countryman Kimi Raikkonen, Bottas has shown his mettle. Can he win this evening? Well, he's got a great car, he's starting from the best place on the grid, and he is usually unflappable. So if all his planets align, yes of course it' possible.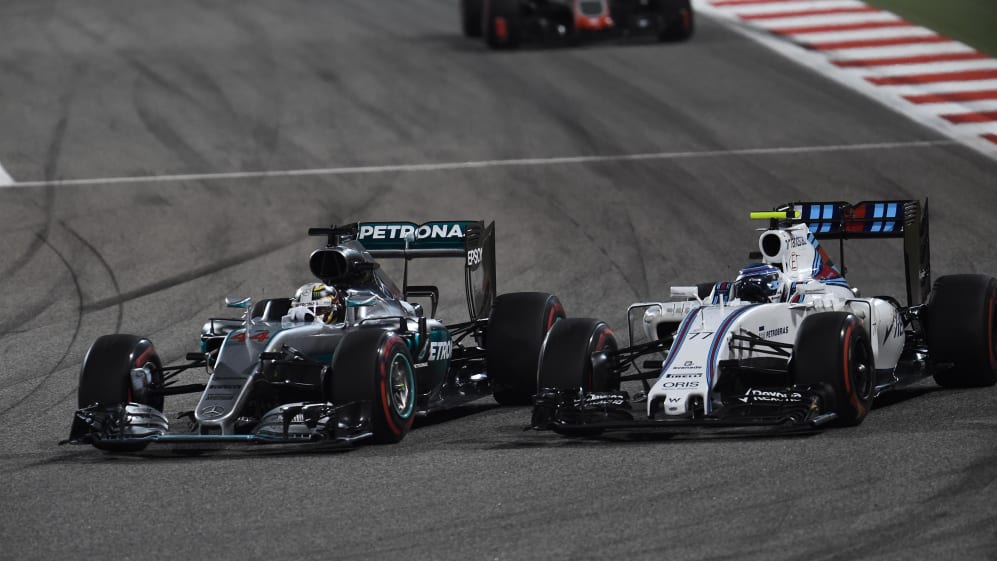 How much of a factor will Ferrari be?
"Obviously today we had a bit of a margin to the Ferraris but generally in race trim they seem to be a bit quicker," Lewis Hamilton said after qualifying. "But I guess we'll see tomorrow. Perhaps it will level out a little bit more. It's definitely going to be a close battle."
In 2017 Ferrari have habitually been a greater threat to Mercedes in the race than in qualifying, when the latter can still turn their engines up more. Both teams set some impressively consistent race-run times, with Ferrari said to be fractionally faster.
"I think overall I was very happy with how qualifying went, because we had some issues yesterday," Sebastian Vettel said. "There was nothing wrong but we just tweaked the balance for today. In Q2 I thought 'Okay, this will be tight.' I was very happy to go into Q3. Then I was very happy with my first lap. I crossed the line, looked up and saw both of them were ahead and then when I got the time, yeah, I was a bit down to be honest because four tenths was a lot more than I expected, also given how good the lap felt.
"Hopefully we can do a bit more tomorrow. I think the most important thing is that the car felt good today and I think we should be closer. Hopefully it's going to be a tight race and then we'll see."
Ferrari's string suit, as demonstrated in Melbourne, is rear tyre conservation, so if he can get a decent start, victory is a distinct possibility for the Scuderia.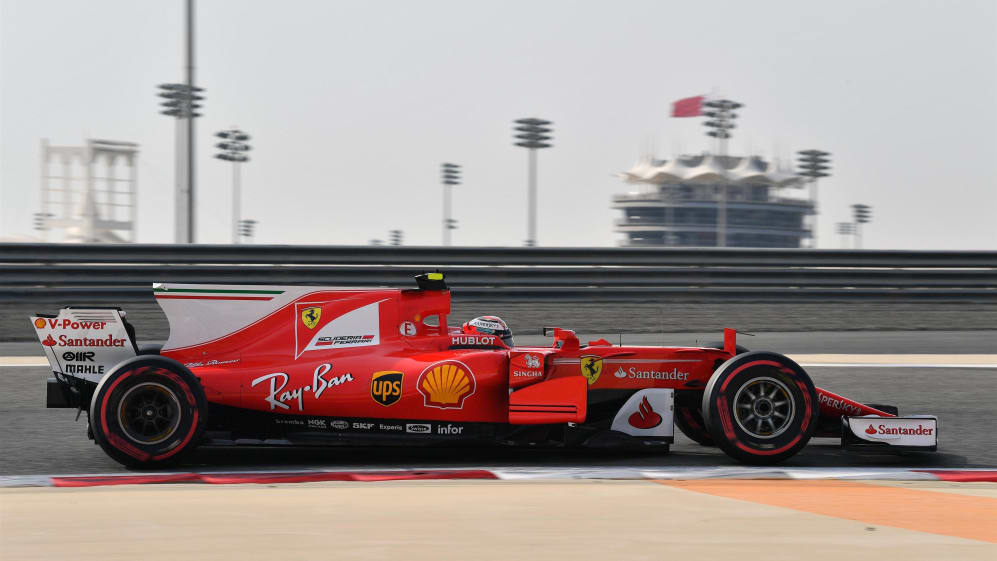 Can Red Bull get in on the act?
Red Bull's pace has been one of the surprises of the weekend, given how far off they were in Australia and China.
Fourth-fastest Daniel Ricciardo admits they didn't expect to be so close to pole after China last weekend. "To be on the second row and to get ahead of a Ferrari is a good surprise. We kind of thought if we put everything together then there might be a chance of a second row and we got it.
"If tomorrow Mercedes and Ferrari run into some tyre degradation, maybe we can have a bit of a go. But the aim now is to try and maintain this gap in the race and stay within half a second or second each lap and to replicate our pace during qualifying in the long runs."
Max Verstappen was disappointed with only sixth on the grid, blaming Felipe Massa's presence ahead of him compromising his ability to bring his tyres in properly for his second qualifying run.
"We are definitely closer," the Dutchman said. "I think Mercedes is still too fast for us but the Ferrari doesn't look too far ahead. Our car seems to work much better on this track so hopefully we will get a clean start with no incidents and then see what we can do in the race. It was definitely possible to be a bit further forward but last time I started a bit further behind and ended on the podium, so anything is possible."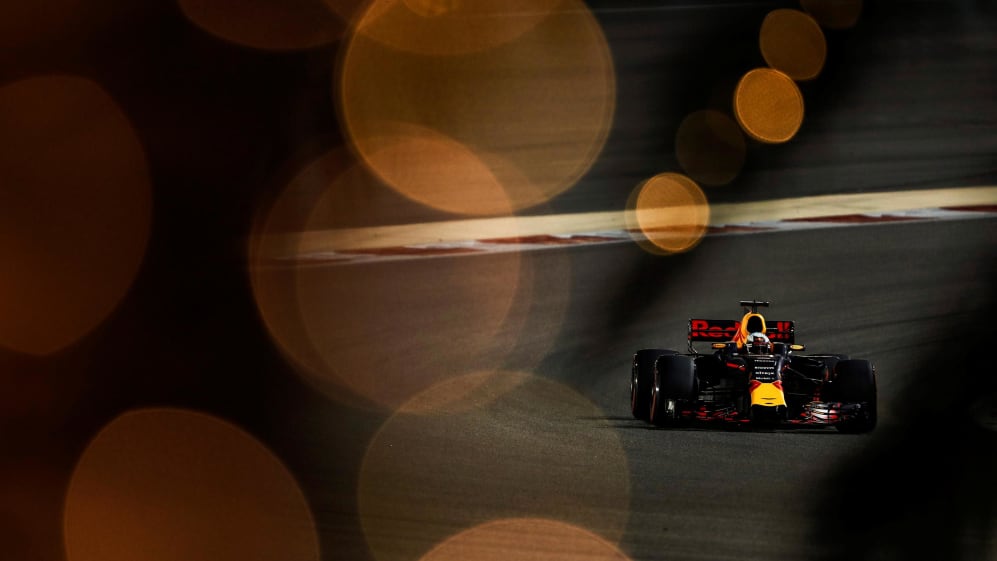 Is Nico Hulkenberg a threat to red bull?
Nico Hulkenberg did a stunning job to qualify his Renault R.S.17 seventh.
"That was one of my best qualifying laps, together with my pole in Brazil 2010," he suggested. "It's quite a tricky track to get a perfect lap here, but I think I extracted the maximum possible today. The team has done a great job all through the weekend so I'm very proud and happy right now.
"Looking to the race, I'm a bit cautious with predictions as we had a great qualifying last time out, then the circumstances of the race undid our good work. We just need to get some good Easter egg points tomorrow."
It was good news for team mate Jolyon Palmer, too, as he made Q3 for the first time. Sporting director Alan Permane praised his resilience in recovering from a tough Friday, but the British driver said: "I didn't put in a fantastic Q3 lap so it could have gone better, but we do stand a good chance to score points tomorrow."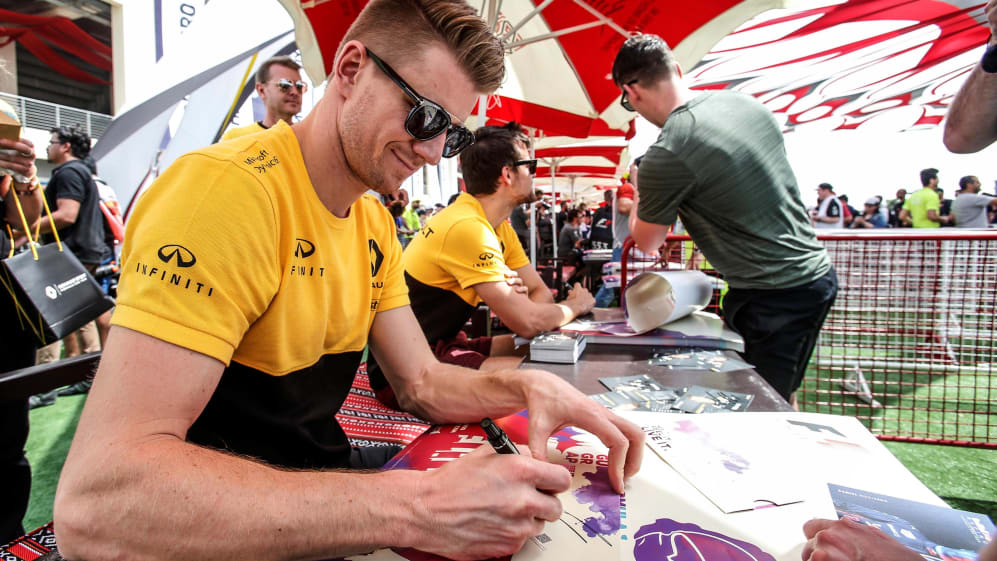 Can Williams give Sir Frank a 75th birthday present?
Remember what happened when Sir Frank Williams last had a landmark birthday? He celebrated his 70th with victory for Pastor Maldonado in Spain in 2012.
It's asking far too much to consider Felipe Massa doing something similar with the FW40, let alone rookie Lance Stroll, but the Brazilian said he was happy with his qualifying session.
"Maybe the perfect position would have been seventh as we lost a little bit of time at the end there. But I'm really looking forward to the race tomorrow. I'm happy with the performance of the car across the whole weekend, not only on new tyres but also the old tyres."
Frank only likes winning, but a top-six finish might not be too disappointing for him.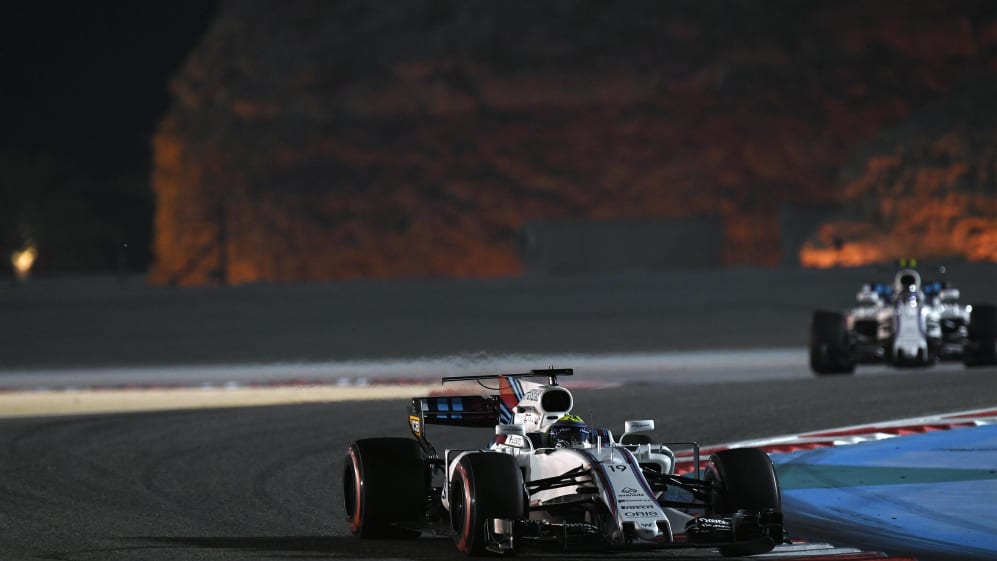 What's going to be the best strategy?
The prime consideration that will be uppermost in every driver's mind will be the need to conserve their rear tyres. These do the most work on this traction-orientated track.
According to suppliers Pirelli, these are the theoretical quickest pit-stop strategies:
With low degradation of the supersoft…
One-stopper: One 24-lap stint on supersofts, plus one 33-lap stint on softs to the flag.
With medium degradation of the supersoft…
Two-stopper: Two 19-lap stints on supersofts, plus a further one on softs to the flag.
With high degradation of the supersoft…
Two-stopper: One 16-lap stint on supersofts, plus one 20-lap stint and another 17-lap stint on softs to the flag.
It'll be fascinating to see how many drivers are able to conserve their rubber, and how many push too hard and fall prey to it.