Feature
Six key questions ahead of the race in China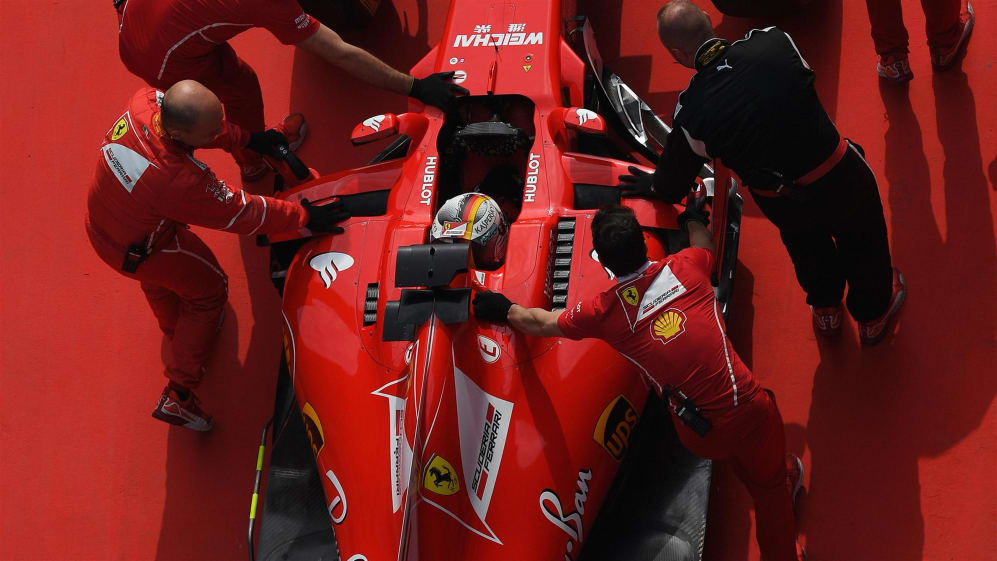 A follow-up win for Ferrari? An avenging victory for Mercedes? Or an unpredictable wet race and a shock result? We ponder the main talking points ahead of Sunday afternoon's 2017 Formula 1 Heineken Chinese Grand Prix in Shanghai…
Will Ferrari have the race-day advantage again?
Traditionally, Ferrari have a better race car than qualifying car, so with a gap of only 0.186s to Lewis Hamilton on pole, and possibly superior tyre wear, Ferrari could again be in the pound seats whether it's dry or wet in the race.
"I think our car is strong no matter what," Sebastian Vettel admitted after his P2 performance on Saturday. "It obviously depends what these guys [Mercdes] are doing. Certainly we've seen also in the previous years that in quallie they seem to be able to really get on top of what they have. I think we can still improve.
"Let's see what the race looks like tomorrow. The conditions will be quite different. And I think it's the conditions that will be the most important factor.
"Maybe we should put fuel in the car and race now. I don't know what happens tomorrow."
Don't be surprised if the Prancing Horse emerges victorious for the second race in succession.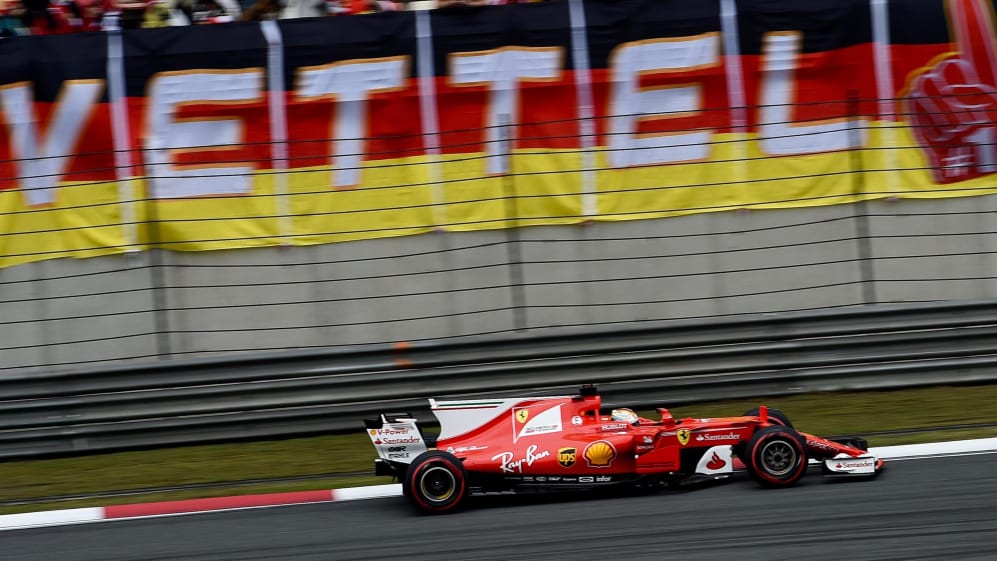 Will Hamilton be disadvantaged by wet tyre inexperience?
Lewis Hamilton has no real experience of Pirelli's latest wet-weather tyres, but shrugged off that potential disadvantage after taking his sixth pole in China, his 63rd overall, the 75th for a Mercedes, and setting the fast-ever lap time round the Shanghai International Circuit.
"Tomorrow is going to be an unusual day," he said after qualifying. "I heard it's going to be wet potentially, to start off the race. I've not driven the wet tyre this season, so that's going to be fun, to experience the bigger car, wider tyres for the first time. I mean, I did an out lap yesterday on the extreme, but it was a very slow lap, so I've not actually experienced it. So tomorrow will be a new lesson for me to learn if it is wet and it will be interesting to see…
"I think Ferrari have a very, very strong car, particularly a step-up more so in the race pace and how they treat their tyres, particularly when it's warm, so it will be interesting to see what the weather brings us. But I think we have worked hard to understand our car a little bit better and I think whatever the case it's going to be close between us and that bodes well for one of the most exciting days to come for a long time.
"I'm not nervous about the tyre thing. I'm excited about it, to be honest, because it's a new experience. I'm sure it's not a huge, huge difference to what we've had in the past. Perhaps a little bit. I'm kind of excited about. It makes it more… it's great to have some excitement. To be faced with a new challenge. You just have to be the most proactive, most reactive tomorrow. If it is raining I just hope that the clouds stay high so that the helicopter can stay take off so that we can actually do a race. We've got an amazing turnout here so we want to make sure we can put on a good race for them."
Prioritising the various factors that will influence the outcome, he outlined: "The start, strategy and then what the conditions are on the track... If it's wet of course there are opportunities to overtake, if it's dry it's very hard to follow as has been the rule now, particularly when there's thousandths between us. You lose a lot of thousandths behind each other with the loss of downforce. So, yeah, I think it would be great if we get some rain. A wet race would be exciting!"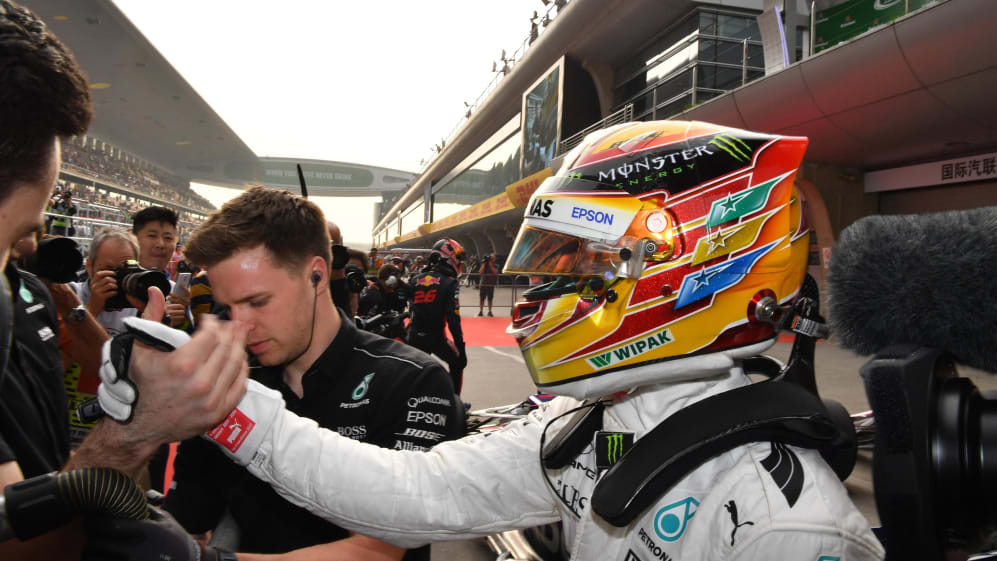 How will the new Pirelli wets fare?
Besides being wider, Pirellis latest wet tyres are of different compound to their 2016 counterparts to enhance grip in wet conditions.
Assuming the track is declared wet ahead of the race, the promised standing start - another regulation change for 2017 - will further enliven proceedings right from the get-go, and after that the truth is that nobody truly knows what to expect of the full wets and the intermediates, all of which should add more drama to the show.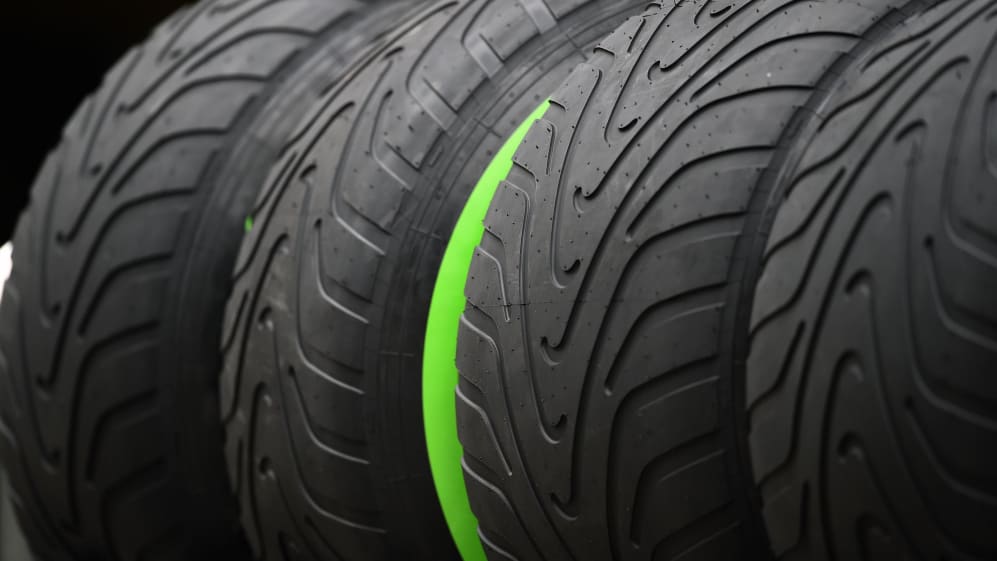 What can Ricciardo and Verstappen do?
Red Bull are relishing the prospect of a wet race, and few men are as dangerous a threat to rivals in such conditions as Daniel Ricciardo and Max Verstappen.
"You won't see me looking disappointed if it rains tomorrow as the wet conditions always create more opportunities and it will be up to me to maximise those if it happens," Ricciardo said after qualifying 'best of the rest' in fifth.
But downforce plays a huge role in the wet, and it's an area in which the rear end of the RB13 in particular is deficient compared to Ferrari and Mercedes.
"We'll have to wait and see," he added. "Whatever happens it will certainly be an exciting race for the spectators and we will do all we can to be on the podium."
And forget the fact that Verstappen is starting in P17 after an engine software glitch; he's unlikely to be that far back at the end of the opening lap.
"A bit of rain tomorrow will definitely help us but I think even in the wet it will be tough to challenge Ferrari and Mercedes," the Dutchman admitted. "We need to concentrate on what we have and do the best we can. I will go home tonight, get some good rest and sleep, then come to the track ready to attack on what will hopefully be a wet track. If it is dry tomorrow you lose too much time starting from where I am on the grid. We will see, some good overtakes and exciting racing is what I'm hoping for."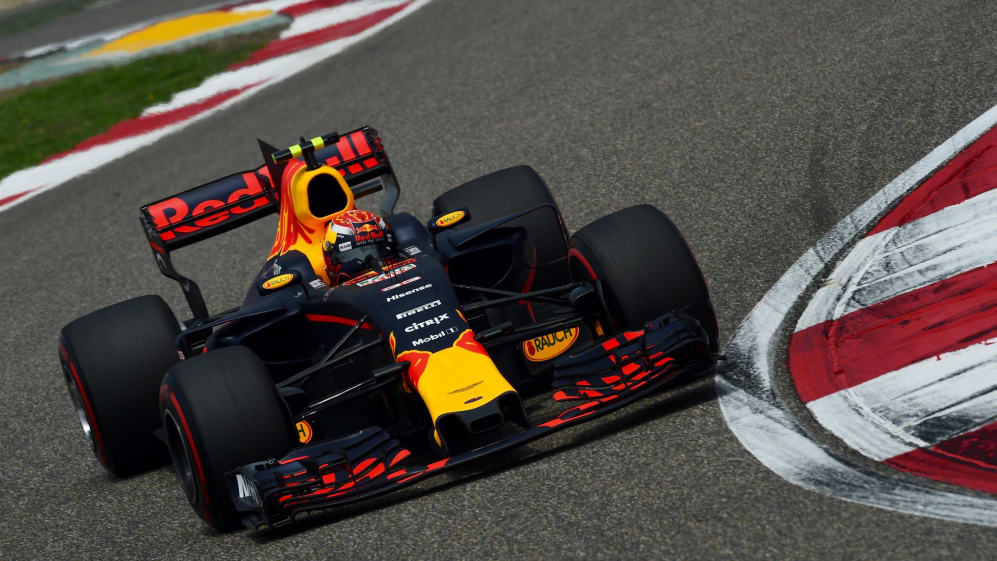 Can Williams challenge Red Bull?
There were times on Saturday when Williams looked quite fleet, notably when Felipe Massa and Lance Stroll were fifth and eighth in FP3 (sandwiching the Red Bulls), and Stroll was fifth in Q1, ninth-tenths off Vettel.
They lost a little relative pace in Q3, but line up sixth and 10th in team order on the grid, but generally both drivers were happy.
"I think it was a very good qualifying session for us," Massa said. "I'm happy with my performance, with my lap and with the balance of the car. We were able to get ahead of Hulkenberg right at the end, so I think we did the best we could today."
Stroll's performance was excellent, especially on that second run in Q1 when he calmed it all down and delivered an amazing lap. Getting into Q3 for his second race, on an unfamiliar track, was also a great job. Doubtless he's going to get another baptism today, and it'll be one of the race's fascinating aspects to see how well he copes in the wet.
Will they be able to get on terms with the Red Bulls? It's doubtful, but while Stroll might find himself in the lower midfield fight, Massa should be capable of the sort of performance he delivered in Australia: lonely, perhaps, but effective.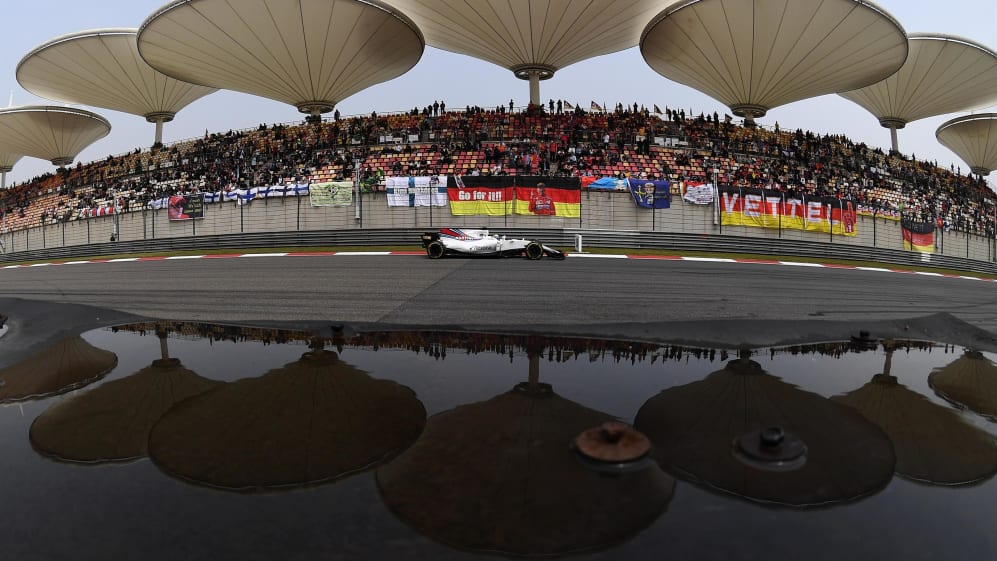 Who will feature in the lower midfield fight?
Nico Hulkenberg's late charge in Q2 boosted his Renault firmly into the top 10 for Q3, where he then qualified a feisty seventh, right on Felipe Massa's tail. Meanwhile, Sergio Perez similarly hauled his Force India into Q3, and qualified just over a tenth adrift in eighth with Daniil Kvyat taking ninth for Toro Rosso hundredths behind.
Hulkenberg said he felt much more confident in the balance of his RS17 than he had in Melbourne, and that the Shanghai track suited it better.
Kvyat (and 11th fastest team mate Carlos Sainz) also liked his chassis balance, and when you qualify so close to the car in front you know anything can be possible once you are racing. Perez admitted he was surprised to qualify so high and put it down to good teamwork and clean, tidy laps.
Meanwhile, Kevin Magnussen starts his Haas within striking distance too, and even though he's starting from the back after his puncture and yellow-flag dramas in qualifying, you wouldn't write off Haas team mate Romain Grosjean or Hulkenberg's partner Jolyon Palmer in a wet race.
No more than you would the irrepressible Fernando Alonso, who, like the rest of the McLaren team, will be praying it really is wet.
"I think I extracted the maximum from the car - I was flat-out and pushed like an animal," the Spaniard said of qualifying. And you can imagine him saying something similar later this afternoon. This could be his chance for a really good result if the MCL32 is as good a chassis as McLaren think it is.
For sure, if it's wet, the lower midfield could be a very crowded place.