Feature
Thursday's Hot Topic: Why the drivers can't wait to sample the returning Turkish GP track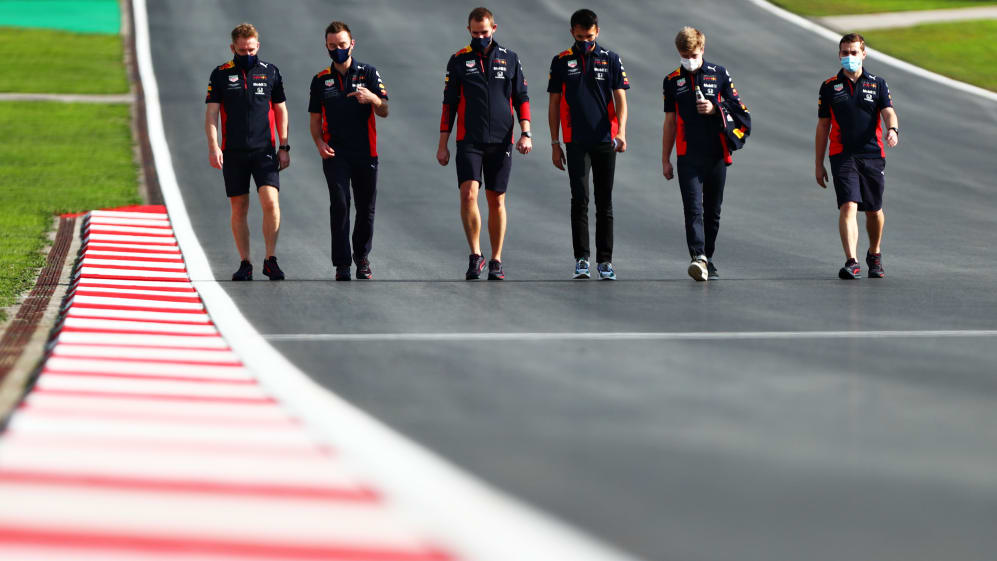 There's a real sense of excitement among drivers as they are now just hours away from driving Turkey's impressive Istanbul Park circuit for the first time in the new generation Formula 1 cars, with Nicholas Latifi so keen to get a look at the track he headed there straight from the airport so he could go for a jog and explore the 5.338km track.
Last seen on the F1 calendar in 2011, Istanbul Park is among renowned track designer Hermann Tilke's finest works. It's an undulating circuit that is quite technical and features a blend of corners, including the much talked about Turn 8.
READ MORE: Istanbul's 'amazing' Turn 8 will be flat-out in 2020, predicts three-time Turkish GP winner Massa
A multi-apex left-hander, the turn runs for an impressive 640m, with drivers experiencing high-g as they average around 270km/h. On low fuel, it could well be flat out in the 2020-spec cars, placing a heavy load on the tyres – and a driver's neck.
It's why Sergio Perez's advice to Racing Point team mate Lance Stroll was for the Canadian to "warm up his neck properly!" He added: "Turn 8 is a killer when you're a bit cold on the neck. I expect that my muscles are a bit stronger than they were in 2011 but it's quite a unique corner. It will be interesting to see how it is now."
READ MORE: Perez says 2020 'a year of lost opportunities' as he considers sabbatical in 2021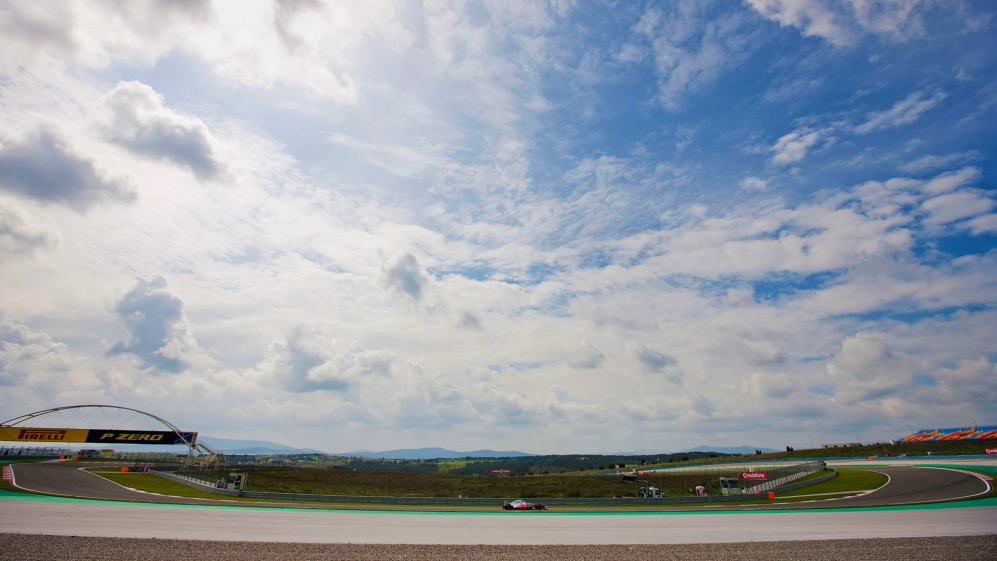 Renault's Esteban Ocon echoed his former team mate's thoughts that Turn 8 was going to be tough on the neck – but that doesn't mean he's going to have any padding fitted to the upper part of the cockpit to ease the pain. "Turn 8 is going to be quite a challenge," said Ocon. "It is probably going to kill the neck on the left side. A funny story, my engineer asked me if I wanted padding and I said I'm going for no padding."
READ MORE: McLaren-bound Ricciardo says he owes Renault 'intensity and loyalty' in fight for P3
His team mate Daniel Ricciardo added: "My engineer asked the same question [about the padding], and I laughed him off. So we'll see if my confidence bites me."
And Ricciardo's old team mate Max Verstappen won't be having any padding either, having had his dad - former F1 driver Jos - laugh at him for doing so during his junior formula career.
"I remember the very first F3 test that I did, after one day I couldn't hold my neck straight so I had to put the padding in and my dad was laughing at me for using that," said Verstappen. "So since that day I refused to put padding next to my head. I prefer that my head falls off then I am running with padding so it will be the same also this weekend."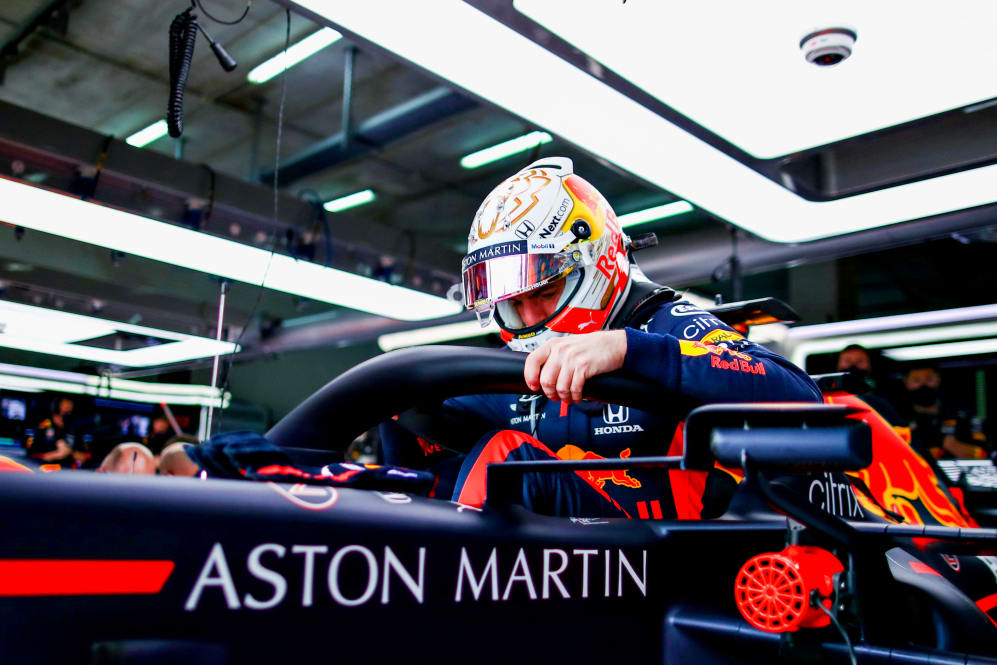 Verstappen is one of a number of drivers who has no experience of the track, the Dutchman having only sampled it on a computer game.
"It looks very interesting," he said. "I remember playing this on the F1 game back in the day because I thought it was always a very cool track. I am looking forward to driving here myself. I think, especially Turn 8, probably it's going to be flat anyway but you have the g-forces on your body for such a long time so that's quite cool."
McLaren's Carlos Sainz, meanwhile, said it was a dream come true that F1 has headed back to Turkey – a track he thought he may never get the chance to drive.
READ MORE: Sainz says 2020 midfield battle the tightest he's ever experienced
"This was one of the tracks that I've always wanted to race when I was 10 years old watching Formula 1 on TV," he said. "I always wanted to drive a car around here and then Formula 1 suddenly stopped coming here and due to circumstances in 2020 we are back, and I'm going to finally kind of make my dream come true to drive at Istanbul Park.
"It looks very new out there, this new surface looks very slippery from what I've seen on the track walk. But the layout is still the same. The corners are still as they were 10 years ago and that's going to make it hopefully the same experience and as fun to drive as it was to watch, so we'll see."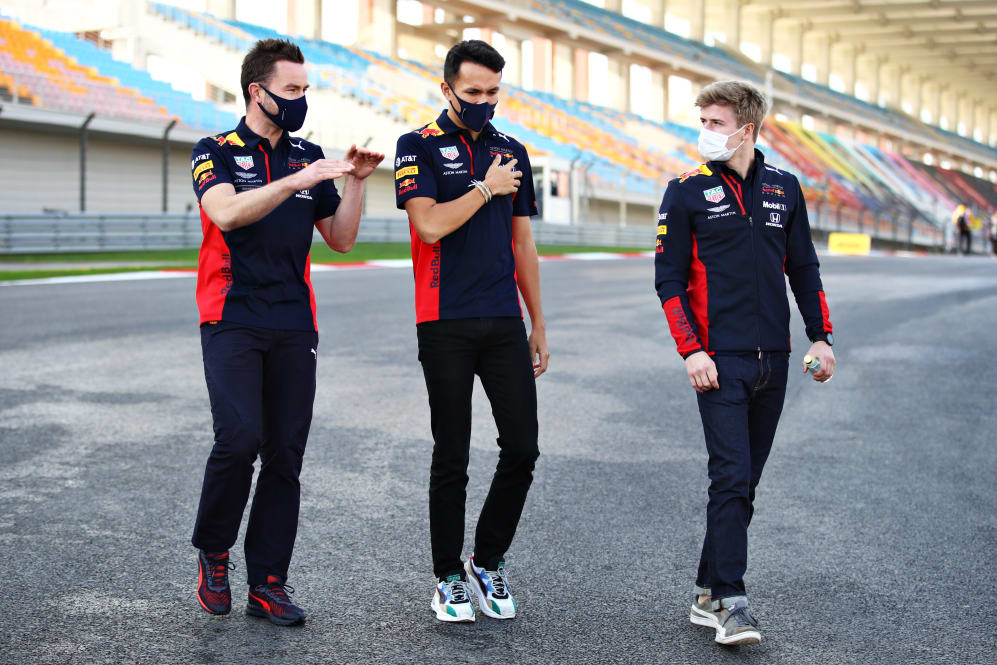 The track surface will be a talking point this weekend, having only been re-asphalted very recently. With that in mind, the teams and tyre supplier Pirelli are unsure how the new surface will react, and is in part why Pirelli has gone conservative with their tyre choice for this weekend, bringing their hardest compounds.
READ MORE: 'No way' Imola Safety Car crash will change my approach, says Russell
"On the track walk, it looked really, really dirty," noted Red Bull's Alex Albon. "It kind of reminds me of Portimao a little bit with these new re-surfaced circuits that we're going to. I thought they were going to bed it in because obviously in Portimao, we drivers complained there was such low grip, so I thought the plan was to drive around a bit before we came here. But I don't know if they have done that because I saw the Safety Car go around this morning and it looks slippery."
It will likely take some time for the 'green' track to rubber in, as there are no support events this weekend, so expect to see drivers sliding around – and complaining about a lack of grip – throughout Friday's practice, and likely into Saturday.
And come race day, we should be in for some spicy action on track, with an impressive 79 passes last time F1 visited Turkey. "It looks like one of the better tracks for overtaking," said Haas' Kevin Magnussen. "You don't need such a big lap time advantage relative to the other tracks on the calendar [to pass], so could see some overtaking here, and also looks like it's a tough one on the tyres, so we could maybe see more than one stop in the race."
READ MORE: Grosjean and Magnussen confirm talks with IndyCar teams for 2021
The combination of a new track, where overtaking is possible, a new surface and cold temperatures with the hardest compound tyres created conditions for a cracking Grand Prix in Portugal. That, then, bodes well for this weekend.