Video
WATCH: Enjoy the start of the Australian GP in stunning interactive 360°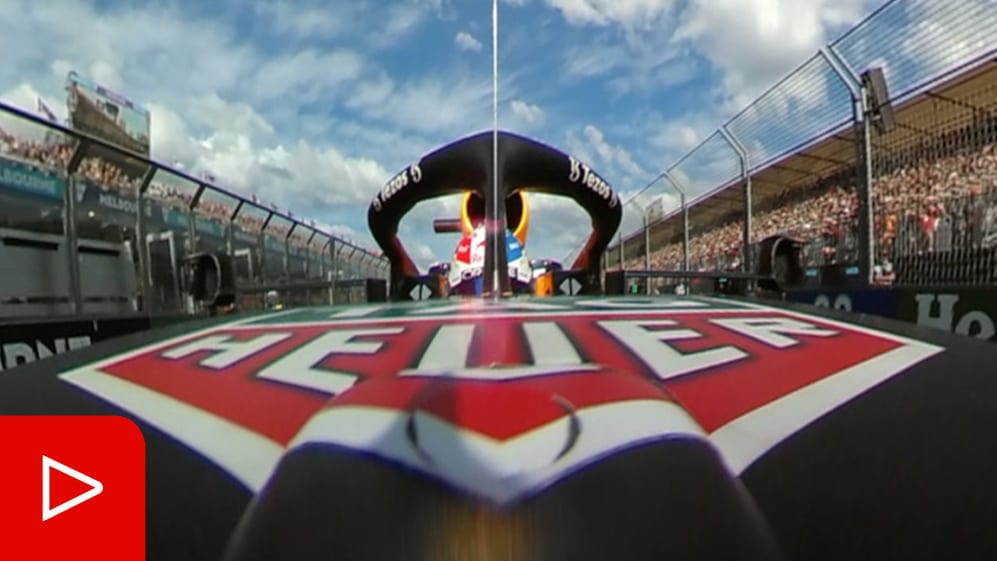 Charles Leclerc proved an impossible driver to beat across the Australian Grand Prix weekend, taking pole position before converting that into victory. And now you can ride onboard with Leclerc's key rivals at the race start to see what chasing the Monegasque was like, thanks to our fantastic, interactive 360° video in the player up top.
Switch between onboard views from Red Bull's Sergio Perez and Max Verstappen, plus the Mercedes of Lewis Hamilton, to see how the three drivers experienced the start of the race as they set off in pursuit of Leclerc's rapid Ferrari.
READ MORE: 'We couldn't match Ferrari at any point' says Perez after salvaging P2 for Red Bull
Take control of the action in the video player above, which allows you to switch between Verstappen, Hamilton and Perez's cars and explore all the angles from their 360° cameras – while mobile users will be able to use the fantastic in-built gyro tilt and rotate functionalities and/or simply use their finger on the screen to navigate the stream in real time.