Bad weather renders Day 3 of testing a write-off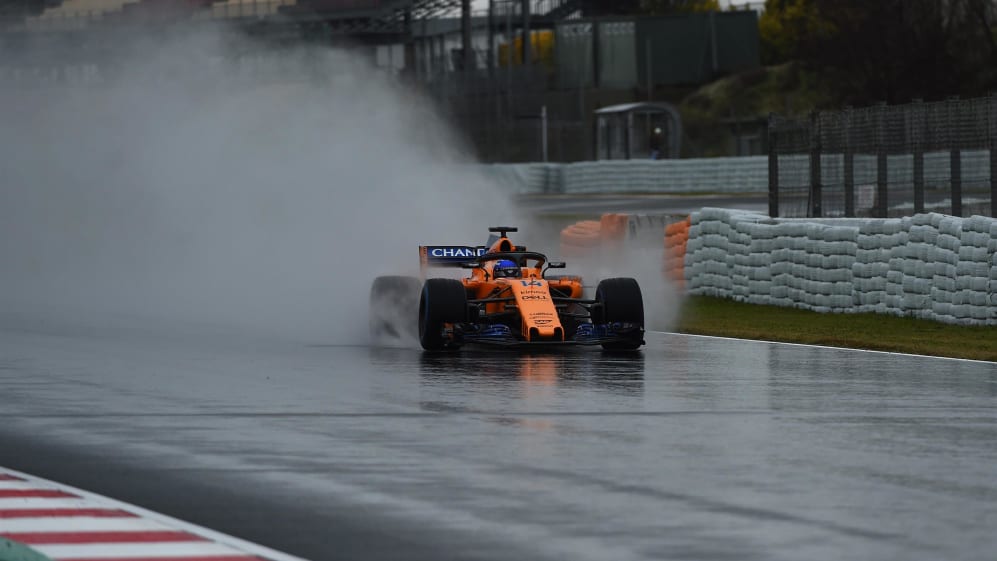 17 laps. That's the grand total of trips around the Circuit de Barcelona-Catalunya that were managed on Wednesday as snow, rain and freezing temperatures kept the teams in their garages.
The day began with snow on the ground and a three-hour delay, as bad weather prevented the medical helicopter from taking off.
When the session was eventually green flagged there wasn't exactly a stampede out of the pit lane – in fact only five drivers ended up going out, with McLaren's Fernando Alonso - the first to venture onto the circuit - the only one to bother setting a lap time.
Daniel Ricciardo did two laps, one with an excursion through the gravel, before calling it quits, while Toro Rosso's Brendon Hartley, Sauber's Marcus Ericsson and Williams' Robert Kubica all bolted on a set of wets and sampled the conditions before deciding better of further explorations.
Mercedes, Ferrari, Force India, Renault and Haas didn't even attempt to run, preferring not to risk their cars and hoping for an improvement in the weather on Thursday.
As things stand, with just five days of track running left until the first race of the season in Australia, the teams can ill afford another day of interrupted running, with the unusually cold weather on the first two days limiting meaningful running.