Feature
FACTS AND STATS: Verstappen scores historic US hat-trick as Red Bull secure first 1-2 in drivers' championship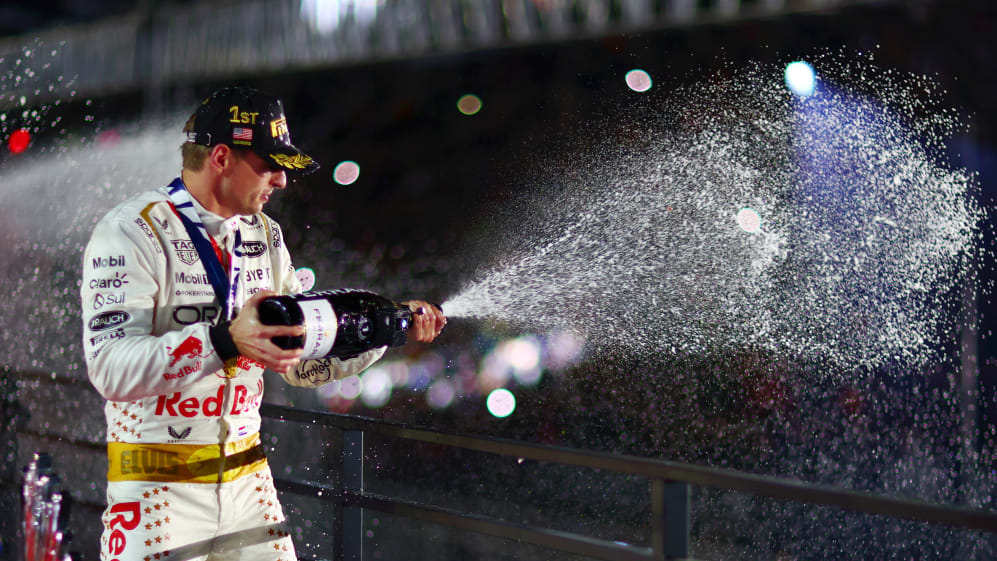 No one knew quite what to expect from the Las Vegas race, but it delivered in spades as Max Verstappen's hard-fought victory made him the first man to win three Grands Prix in the same country in a season – as well as giving him and Red Bull several more records. Here's our round-up of those and the other key numbers from the City of Lights in Nevada…
• Red Bull today broke Mercedes' single-season record of 19 wins in a year (set in 2016).
• Verstappen tied Sebastian Vettel's 53 career wins, putting him third in the all-time list behind Michael Schumacher's 91 and Lewis Hamilton's 103.
REPORT: Verstappen beats Leclerc and Perez to victory in action-packed Las Vegas Grand Prix
• Verstappen is the first driver ever to win in the same country three times in a single year after his US victories in Miami, Austin and now Las Vegas.
• Verstappen has now won 16 of the last 17 Grands Prix, and 18 races overall this year, extending his own single-season record.
• It was Verstappen's 20th podium finish of the season, also extending his own single-season record.
• Verstappen today won what was the 1,100th world championship event.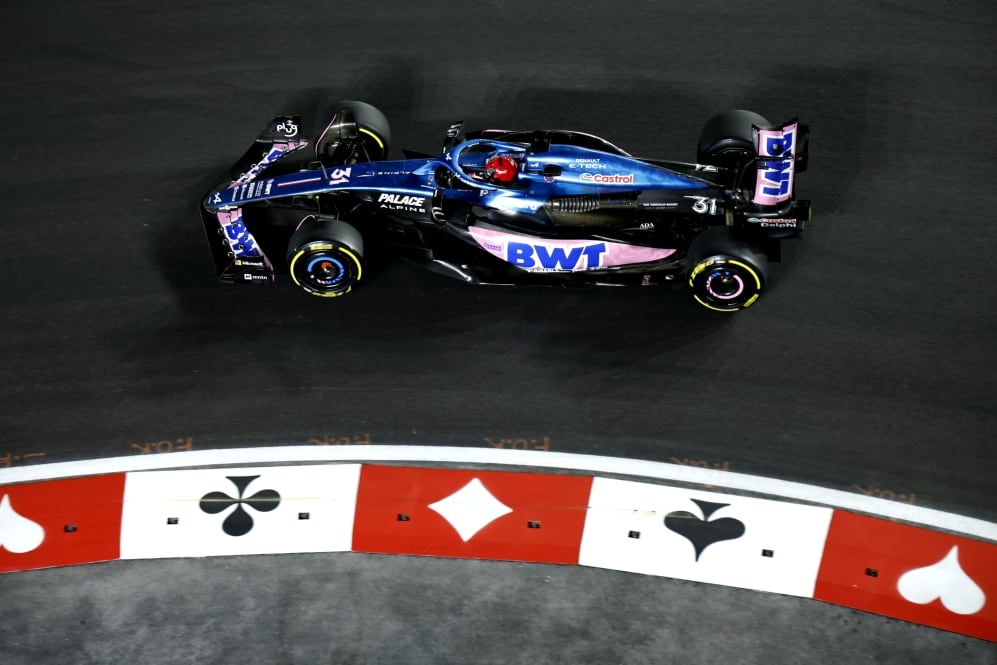 • Today was Charles Leclerc's fifth podium finish of 2023 for Ferrari.
• Leclerc has now failed to win his last 12 starts from pole position, which is just one short of Rene Arnoux's record set from 1979-82.
• Red Bull's Sergio Perez lost a place on the final lap for the second consecutive race.
• Perez nevertheless today clinched second place in the drivers' championship, meaning Red Bull finish one-two in the drivers' championship for the first time.
• It was Perez's first podium since the last Red Bull one-two at Monza seven races ago.
DRIVER OF THE DAY: Leclerc gets your Vegas vote after gutsy drive to P2
• Alpine's Esteban Ocon took P4 from 16th on the grid – he has only finished higher once this season (third in Monaco).
• Aston Martin's Lance Stroll finished P5 from 19th on the grid. He's had back-to-back fifth-place finishes in Brazil and the United States.
• With P6 for Ferrari, Carlos Sainz has leapfrogged McLaren's Lando Norris and Aston Martin's Fernando Alonso in the standings and moved into fourth in the drivers' championship.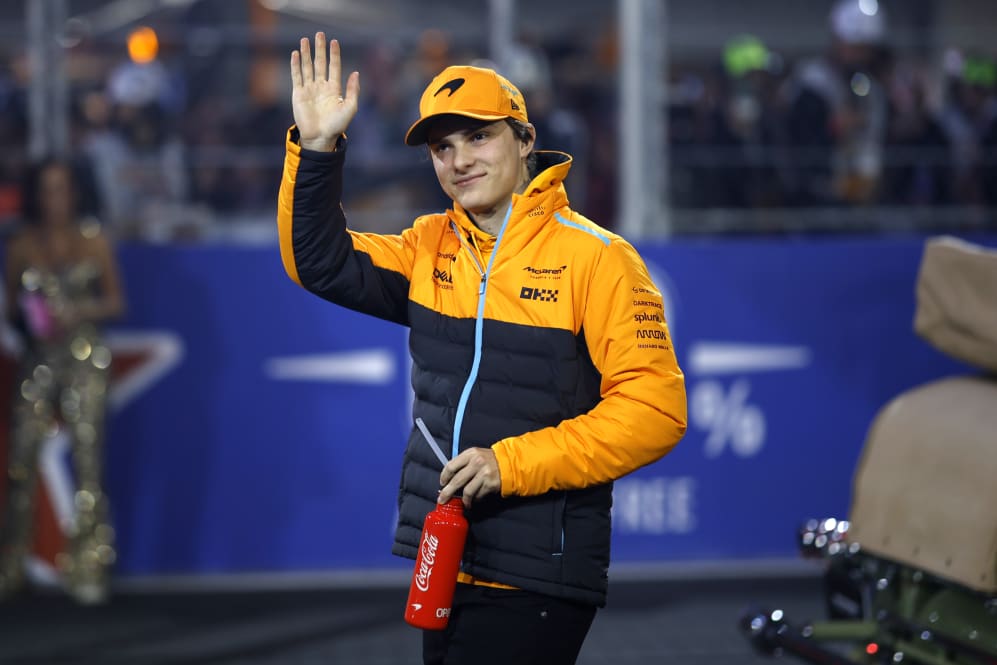 • Hamilton's P7 finish for Mercedes means he will definitely finish third in the drivers' championship.
• Hamilton now has one race left to avoid a second consecutive winless season.
• Mercedes team mate George Russell finished fourth on the road, but a five-second penalty dropped him to P8.
• It means Russell will finish eighth in the drivers' championship, the lowest position for a Mercedes driver since 2012 when Nico Rosberg was ninth and Michael Schumacher 13th.
RACE START: Relive a dramatic getaway in the Las Vegas Grand Prix as Verstappen and Leclerc tangle while Alonso spins
• Alonso, who finished in P9, is the only driver who was alive the last time F1 raced in Las Vegas in 1982.
• McLaren's Oscar Piastri took P10 and set the fastest lap of the race.
• Piastri's two points were the only ones scored by McLaren tonight, the fewest since the team's pointless race in Canada.
• Team mate Lando Norris crashed out for his first retirement since Sao Paulo 2022. Until tonight he had the second-longest finishing streak behind Verstappen.
WATCH: Heavy Norris crash brings out early Safety Car during Las Vegas GP