'Story of my season' – Russell 'lost for words' after missing out on Las Vegas podium but shoulders blame for Verstappen collision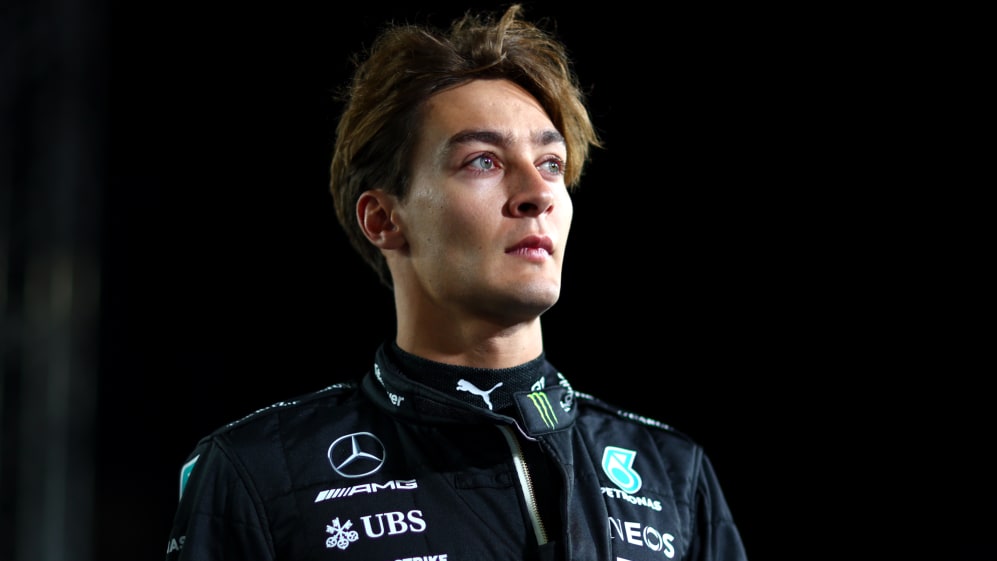 George Russell took full responsibility for his part in the collision with Max Verstappen, although the Mercedes driver could not hide his disappointment after feeling that he had missed out on a podium finish in Las Vegas.
After running a competitive race in third for much of the evening, Russell was making his way back through the field after pitting when he collided with Verstappen – with stewards handing Russell a five-second penalty for causing a collision.
READ MORE: Verstappen beats Leclerc and Perez to victory in action-packed Las Vegas Grand Prix
The Safety Car was called upon while the debris from that incident was cleared, with Russell heading back into the pits for another set of tyres. He then made his way back through the field and finished fourth before the penalty knocked him down to P8.
Reflecting on the final result, Russell said: "Really disappointed to be honest. Feels like the story of my season. On course for an easy P3 to be honest. The incident with Max, totally my fault.
"I didn't see him at all going through Turn 11, the left, you sort of have a bit of a blind spot and it's not really an overtaking opportunity. So, I've got to be honest I wasn't even looking in the mirrors.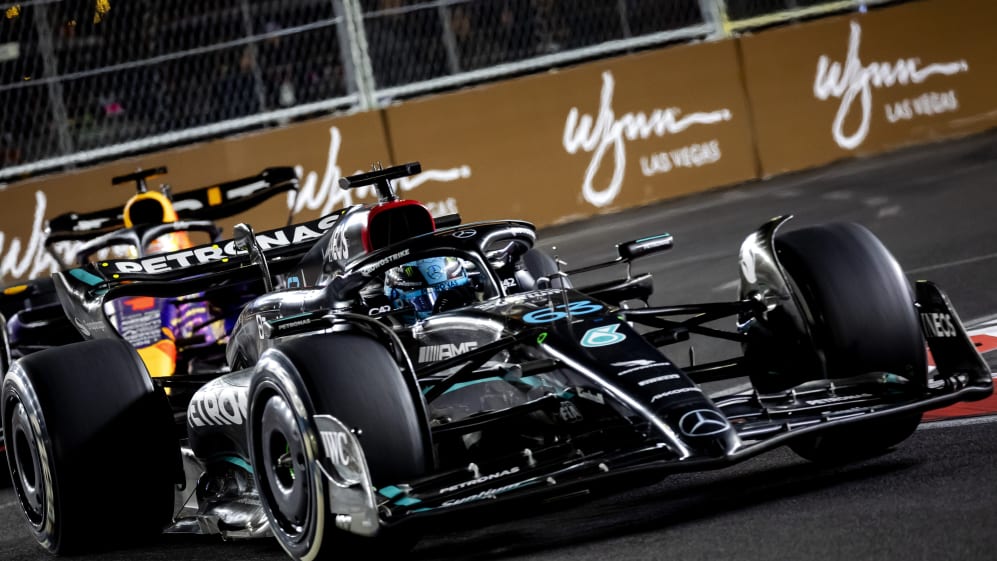 "And even if he made the overtake, I would have just passed him straight back, so I was a bit surprised that the overtake was attempted there. But as I said totally my fault and totally changed the race.
HIGHLIGHTS: Enjoy the best action from a thrilling Las Vegas Grand Prix as Verstappen takes victory
"Had there not been a Safety Car we would have still finished third. But the Safety Car came out, we decided to pit for a second set just to be safe in case we got a puncture on that first set. I'm just a bit lost for words right now. It's really been a frustrating season."
Asked how much damage he sustained from the collision, Russell said: "It was only the wheel cover on that tyre. So, if anything it would have helped the graining by not having that wheel cover on.
"I would have happily continued but I think we took the wise decision to pit for a new set. But with the five-second penalty, it was a bit unfortunate. We still got back to P4 but, as I said, we should have been standing on that podium today and we weren't.
READ MORE: Perez reflects on 'difficult race' in Las Vegas after helping Red Bull secure maiden 1-2 in drivers' championship
"And it feels like this is the 10th time I've been saying this this season. Just really disappointed. Want to get through Abu Dhabi, close fight on our hands with Ferrari."
One of those drivers Russell dropped behind was his team mate Lewis Hamilton, who recovered from two collisions – the first at the start of the race when he was hit by Carlos Sainz while the second was a puncture caused by a slight touch with Oscar Piastri – to come through the field from P19 to P7.
"A bit unfortunate today," said Hamilton. "I had good pace, but I was doomed from yesterday. Qualifying really screwed me and that's on me. Then the race I got a big hit from behind at the start, so we all went wide.
FACTS AND STATS: Verstappen scores historic US hat-trick as Red Bull secure first 1-2 in drivers' championship
"I was really lucky to not collect people that were spun round the other way and then obviously lost out another 20s on the slow lap with the puncture after Oscar. And then pit stop, 20 plus seconds. So, to come back I'm pretty grateful."
Asked if he can take positives from the race, Hamilton answered: "Yeah. There's always a silver lining. We lost a lot of points today to Ferrari which is really unfortunate but we go to the last race, and we will fight and give it everything we've got."