Technical
TECH TUESDAY: Why the only thing splitting Red Bull and Mercedes in Singapore could be the drivers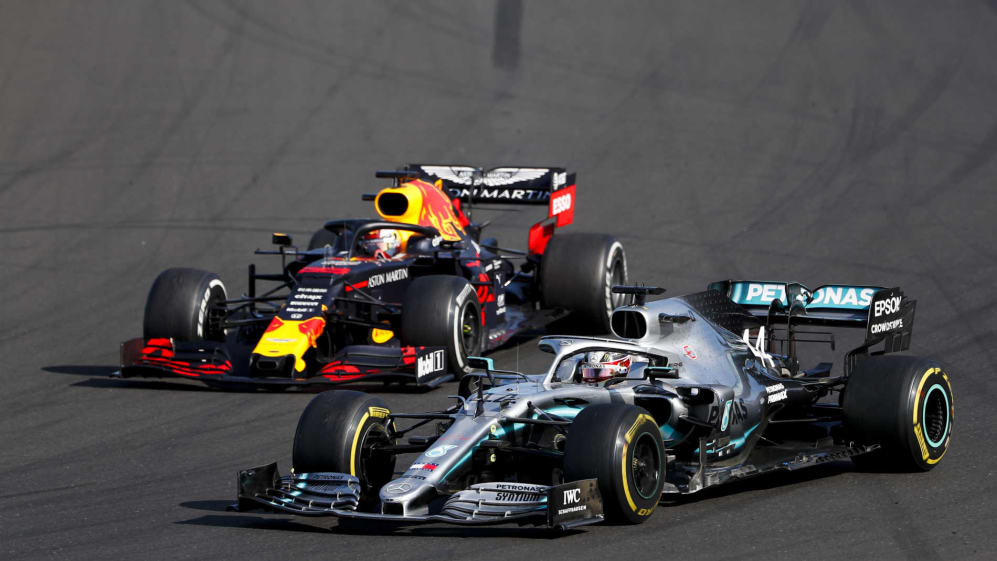 Mercedes will be approaching this weekend's Singapore Grand Prix in a cautiously optimistic frame of mind. Away from the low-drag/high-power demands of Spa and Monza, the Ferrari threat looks set to fade. But in its place, probably, will be a renewed challenge from Red Bull, taking up from where they left off in Hungary before the outlier tracks in Belgium and Italy.
Essentially, the performance profile of the Red Bull and Mercedes has converged since the RB15 got its upgrades in France and Austria. They now tend to be strong and weak at the same places, with great slow-corner performance but a similar high drag that dampens their end-of-straight speed.
The Mercedes has usually been able to retain the upper hand on account of a power advantage over the Honda in the Red Bull, but that may have narrowed recently.

Singapore, with its sequence of low-speed corners, heavily rewards the excellent downforce of these two cars and doesn't unduly punish their relatively slow terminal speeds. So what might separate them in Singapore?
Max Verstappen triumphed in Austria largely because the Mercs could not use all of their performance on account of being under-cooled. It was a problem inherent in the design of the car only manifest on a track without much straight-line running and a very high ambient temperature – which is exactly what the Austrian Grand Prix provided.
As part of a subsequent Mercedes upgrade at the German Grand Prix, the cooling system had been revised, with major work re-siting the mechanical elements of it – and sidepod air intakes that were angled slightly outward to capture more cooling air.
In the Hungarian Grand Prix we had a repeat of the Austrian combination and on that occasion the Mercedes performed just fine, allowing Lewis Hamilton to spend many laps pressuring Verstappen before switching to a two-stop strategy to re-catch the Red Bull and then overtake to win.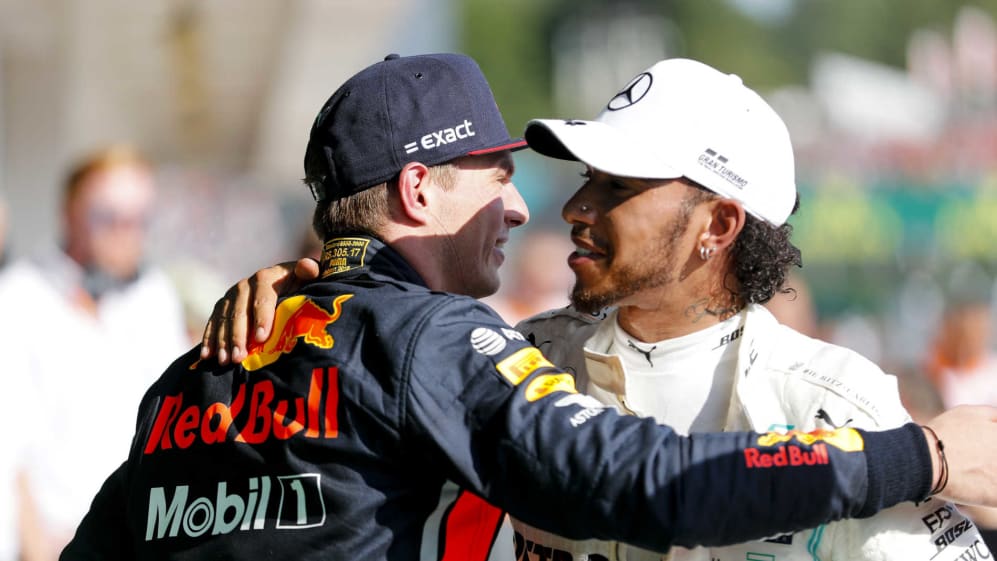 We didn't get to see the full performance potential of the Red Bull newly powered by the Honda Spec 4 engine in either Spa or Monza as they were taking engine change grid penalties (Alex Albon at Spa, Verstappen at Monza), with Albon then not getting a proper Q3 lap at Monza on account of Raikkonen's red flag on the first runs and the timed-out controversy in the second.
So we have yet to see a genuine Spec 4-powered Red Bull qualifying lap. Singapore therefore will be a great barometer for the epic Mercedes/Red Bull contest we expect to see play out over the remainder of the season.
Mercedes has its own upgraded engine, the Spec 3, introduced at Spa. But so far its reliability hasn't been great in the customer cars and it seems it may not yet be running at its full potential. In the hybrid era, it takes a time for the full potential of new-spec power units to be seen, as they are invariably run quite conservatively initially as reliability parameters are established.
As this data is built up, the engine departments will then typically allow the teams to run them more aggressively.
It is all looking close enough that the only thing that may separate the two cars in Singapore is the drivers…