'What more can you ask for?' – Horner reflects on Perez sealing Red Bull's first 1-2 in drivers' championship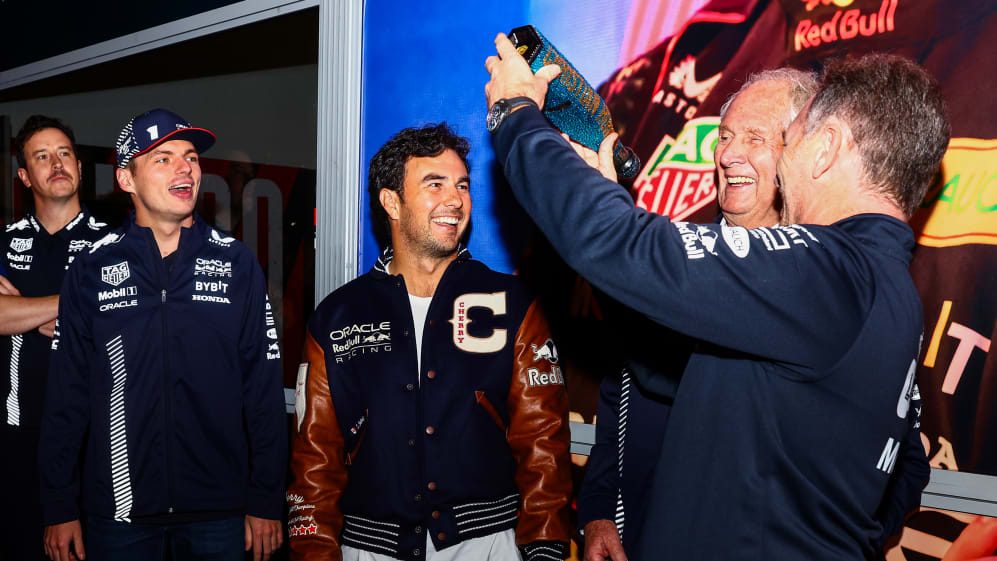 Christian Horner has praised Sergio Perez's Las Vegas performance after the Mexican racer recovered from P11 on the grid to finish on the podium. In doing so, he sealed second place in the drivers' championship – the first time Red Bull drivers have achieved the feat.
Perez came into the weekend with a 32-point lead over third-placed Lewis Hamilton knowing that the Mercedes driver had to outscore him by six points for the battle to move on to the final race in Abu Dhabi.
READ MORE: Verstappen says charge through the field for Las Vegas GP win was 'a lot of fun'
However, with Perez's recovery drive to third place, and Hamilton finishing seventh, he now holds an unassailable 41-point lead over the Briton, sealing a career high P2 in the championship with a race to go.
Red Bull have already won six constructors' titles and seven drivers' championships, but they had never secured a one-two finish in the standings in their 18-year history. But with Perez's result and Max Verstappen already the 2023 champion that all changed in Las Vegas.
"It's something as a team we've never achieved before," said Horner. "I mean what more can you ask for from your drivers than first and second in the championship?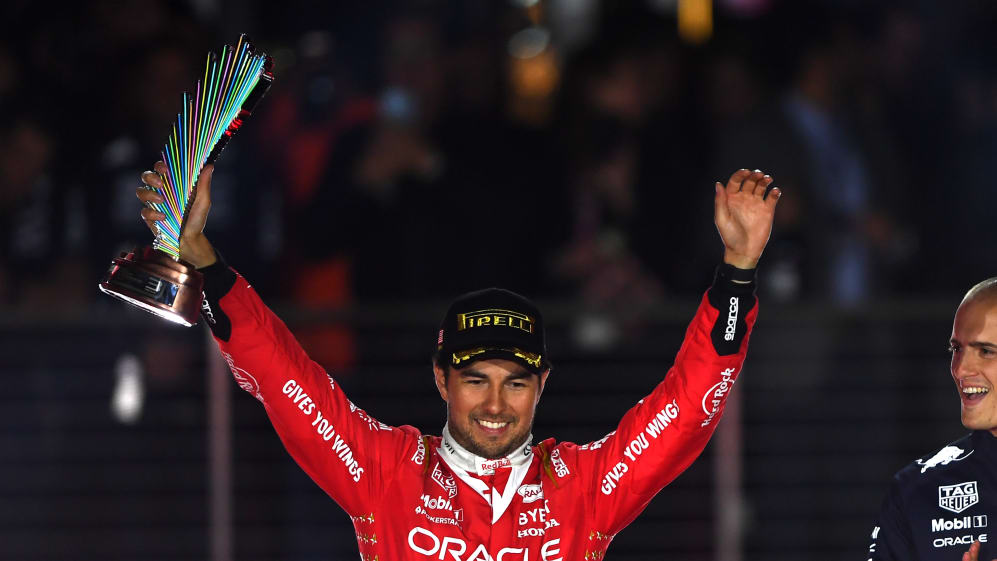 "And [Perez's] form, his pace was right there again today. The last two, three races he's really been finding his form again."
Red Bull did miss out on a one-two finish in Vegas when Charles Leclerc overtook Perez on the final lap. However, a proud Horner added: "Max was dropping back at the end of the race there to try and give him a bit of a tow and it just wasn't quite enough today.
MONDAY MORNING DEBRIEF: From being assured of podiums to P10 – what went wrong for McLaren in Las Vegas?
"Coming from the back of the grid after a nose change on the first lap I thought he drove a great grand prix."
Verstappen's victory in Vegas also gave Red Bull a record 20th win of the season – breaking Mercedes' previous best tally of 19 from 2016 – something that Horner was understandably delighted with.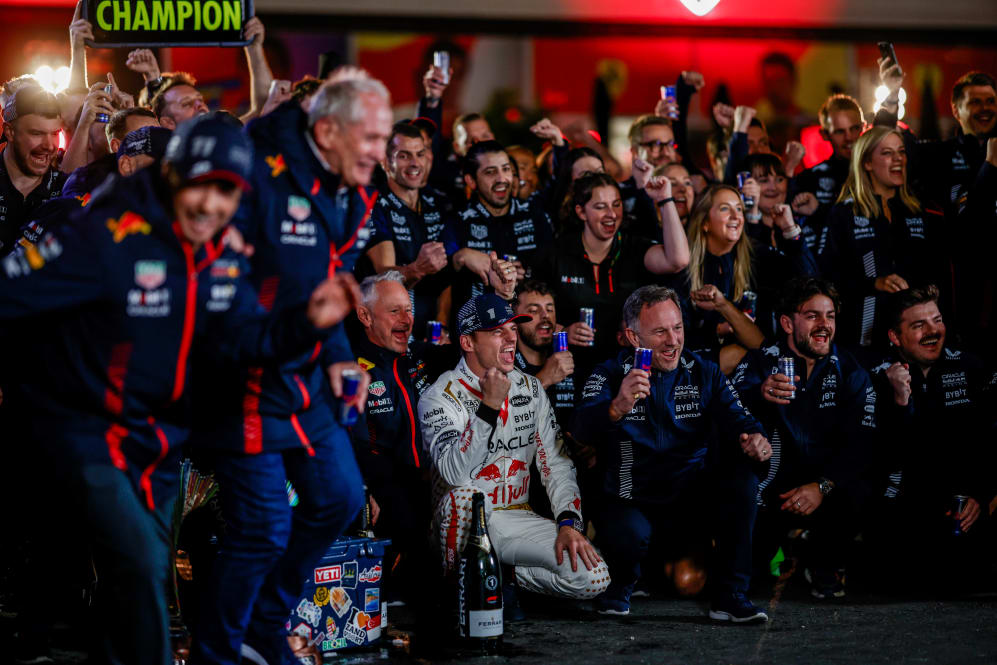 "There's been so many," said Horner when asked what highlights he had from the 2023 campaign. "Again, to get an 18th win for Max, 20th victory overall for us. I thought Checo was brilliant today for us, coming from a nose change at the back of the field, coming through to lead the race.
"So unlucky to lose out on second place, but nailing second place in the championship as well. It's been an amazing season for us and today sort of summed up the kind of year that we've been having."
HIGHLIGHTS: Enjoy the best action from a thrilling Las Vegas Grand Prix as Verstappen takes victory
Horner also gave his thoughts on the new Las Vegas Strip circuit and whether it was the best street track on the calendar for racing. He said: "I think it's right up there.
"It's long and fast straights, so big slipstreams, big braking zones. You could see down that last straight, some dive bombing that was going on there. I think the layout of the circuit has actually delivered.
"The surface being super slippery as well, you saw the drivers really working today. Some of the onboards, I closed my eyes a couple of moments, particularly on the cold tyres at the restart, it was really getting very leery."