'Emotions were running very high' - Horner defends Verstappen over Ocon incident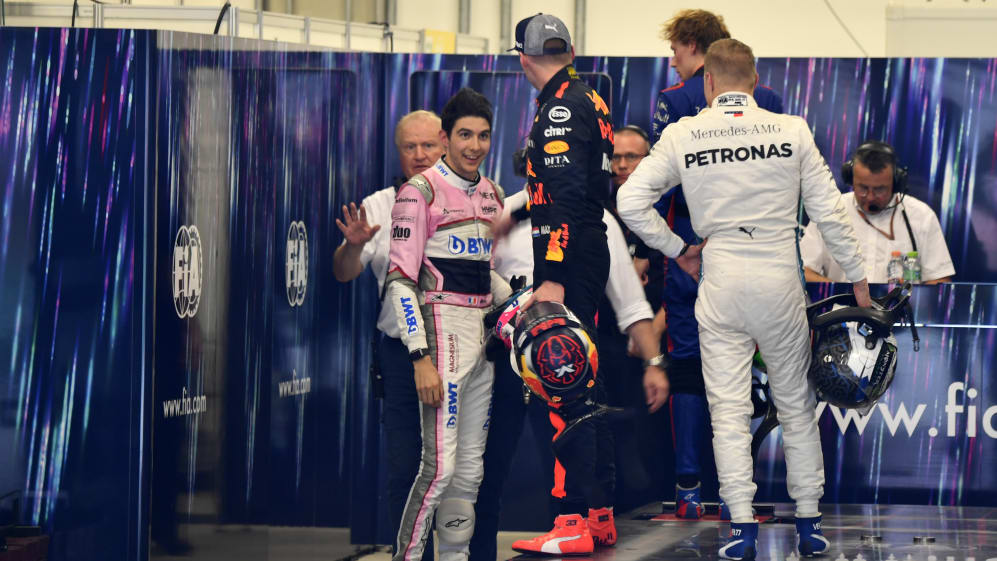 It was an angry post-Brazilian Grand Prix confrontation that stole the headlines, but while Red Bull Team Principal Christian Horner was unequivocal in his condemnation of Force India's Esteban Ocon on-track behaviour, he also defended his driver Max Verstappen's reaction off it…
The incident in question saw Verstappen push Ocon during a tense exchange in the FIA garage, with the Dutchman confronting his rival following a clash between the two men on Lap 44 of the race at Interlagos, during which backmarker Ocon tagged race leader Verstappen into a costly spin.
That tussle ultimately lost the Dutchman the race, allowing Lewis Hamilton to regain the lead and secure victory for Mercedes. Ocon was handed a 10-second stop-go penalty as punishment for the on-track incident, while Verstappen will be required to take part in two days of 'public service' at the direction of the FIA following the pushing and shoving post-race.
And while Horner has made it clear that he does not in any way condone the physical nature of Verstappen's behaviour in the FIA garage on Sunday, the Red Bull boss can understand why the youngster was left frustrated with his long-term rival, having missed out on a second successive Grand Prix victory.
"Of course we don't condone violence, but you have to understand that emotions are running very high," said Horner, who saw his driver bring home his damaged RB14 in second.
"There's a lot of history between those two drivers that goes right back to karting. What we don't know is what words were said between them and how he was antagonised.
"Obviously we don't condone violence in any way but you have to also understand that you've just had a backmarker take a Grand Prix victory away from you and inevitably emotions are running high.
"One can understand emotions in the heat of the moment. Of course there's a human reaction in these competitive animals that are Formula 1 drivers."
Some, including Lewis Hamilton, have questioned the role Verstappen played in the on-track collision, suggesting he could he have played a safer game, given he was in the lead and had more to lose. Horner thinks not, believing it was a risky move on Ocon's side.
When asked if Verstappen could have given the French driver more space, Horner rejected that notion, adding: "I don't think so, Max is the race leader at the end of the day.
"Ocon's been lapped. He's got a car that's much quicker on the straight. What on earth he thought he was doing...
"If he felt he was that much quicker usually it would happen that he'd complain to his team and the team would mention it to Charlie (Whiting, FIA's F1 Race Director), and Charlie would quite often mention it to ourselves.
"It just wasn't at all well handled by Ocon and just totally irresponsible. Max even had to defend into the first turn. It was totally irresponsible to even be dreaming of racing him."
Whatever your opinion, it'll be fascinating to see what happens the next time Verstappen and Ocon find themselves disputing the same piece of asphalt..