'I didn't do the job in Q3' says unhappy Leclerc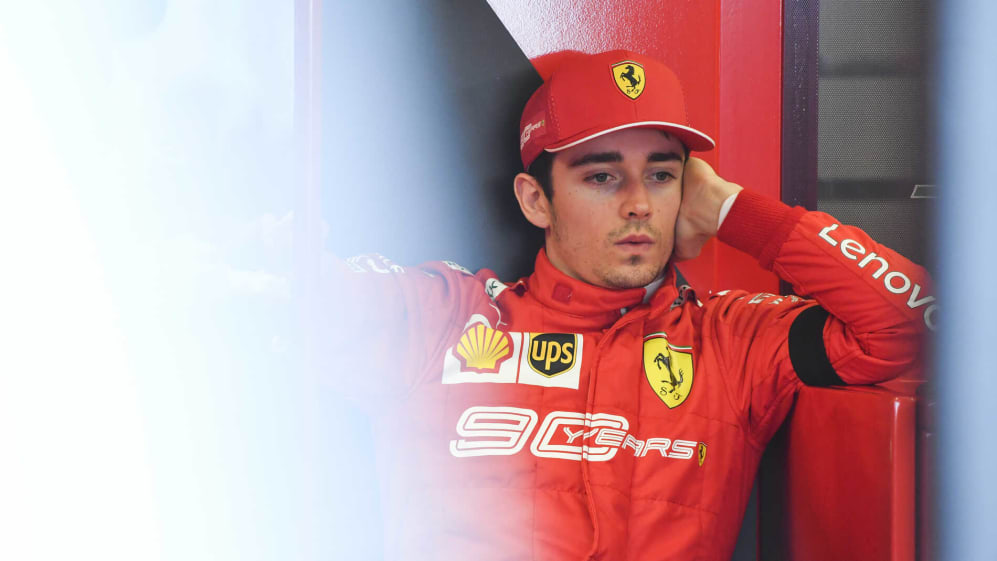 Charles Leclerc's first qualifying run for Ferrari was hotly-anticipated in the F1 paddock. But the Monegasque was left castigating his performance after ending up in fifth place for the Scuderia, 0.252s down on team mate Sebastian Vettel's pace.
Ferrari dominated pre-season testing in Barcelona, and were expected to be the ones to beat for pole position in Australia. But ultimately, Vettel couldn't get within 0.7s of the Silver Arrows in Q3 on Saturday – and an early mistake from Leclerc on his final Q3 run ended up costing him the chance of seeing if he could do any better.
QUALIFYING: Hamilton beats Bottas to Australia pole as Mercedes dominate
"I'm not happy with myself," said Leclerc, who led the field in the first segment of qualifying. "I didn't do the job in Q3, which is a shame. I think Q1 and Q2… was positive on my side, on the driving side.
"Q3, the first run was pretty okay. But then the second run, I did a mistake. I locked up in Turn 1 and then it was just a very messy lap from my side. It's a shame."
That messy lap also allowed Max Verstappen to squeeze his Red Bull between the two Ferraris, adding further insult to injury for Leclerc.
"I think top three was definitely there, top two not," the 21-year-old said, as he appeared to confirm Mercedes' dominance in Melbourne. "But we'll work to get better."
As expected, fifth on the grid in Melbourne represents Leclerc's best starting position here – unsurprising considering that he was driving a Sauber last year. But having been beaten by both his team mates here in consecutive years, Leclerc admitted that he had work to do on a personal side to improve both his Melbourne, and generally his Q3, performances.
"I've been struggling quite a lot last year on this track," he said. "I'm pretty sure things will get better, but I also need to work on my side to put the things together when I have to."