'Rain could play into our hands' – Verstappen on Red Bull podium chances in Brazil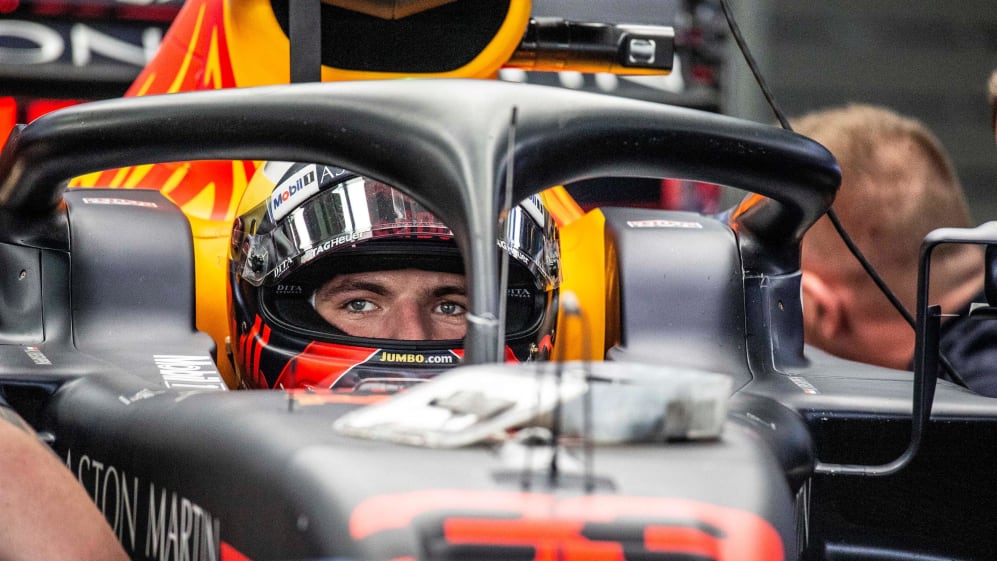 Red Bull, fresh from their Mexico exploits which saw them secure their first front-row lock-out since the 2013 United States Grand Prix, knew a repeat of that performance in Brazil was unlikely. That proved to be the case in qualifying at Interlagos, with Max Verstappen the leading RB14 in fifth. However, despite starting behind both Mercedes and Ferrari cars, he feels a wet race on Sunday will boost their hopes of a podium finish…
Verstappen knows how to handle the rain at Interlagos, having produced a masterclass two years ago when he climbed from 14th to third on a sodden circuit to secure a memorable podium. His Red Bull boss Christian Horner described that performance as 'outstanding', and ranked it alongside legendary drives from Ayrton Senna and Michael Schumacher.
The unpredictable nature of the Sao Paulo weather means Verstappen may well have another chance to display his wet-weather exploits in Brazil on Sunday. The 21-year-old, who won last time out in Mexico, isn't getting his hopes up, but he knows the arrival of rain will mix up the race, having seen Mercedes' Lewis Hamilton edge Sebastian Vettel to pole.
"Tomorrow it looks like it will get warmer and therefore tougher on the rear tyres, we should be in good shape as I think this suits us better," said Verstappen. "It is always going to be a hard race in the dry around here so if the rain comes, I think it could play into our hands.
"We did the best we could, which was fifth, so I think we should be happy with that. Conditions were a bit tricky but everyone handled it very well in the garage and we came through with a good performance.
"We tried to get a quicker lap on the soft tyre in Q2 but just missed out. It isn't a disaster starting on supersofts so we aren't too concerned.
"The balance of the car wasn't ideal, we were missing some front grip. If we had it spot on we may have had a small chance of challenging a Ferrari, but when you are losing so much time on the straights it is always going to be a difficult. I'm confident the car has a good set-up for the race."
His team mate Daniel Ricciardo came home behind him in sixth but will line up in P11 after Red Bull fitted his RB14 with a new turbocharger, resulting in a five-place grid penalty.
Nevertheless, the Australian, who has endured a tough time of late on the track, is hoping to produce one of his trademark fightbacks and secure a positive result in what will be his penultimate Grand Prix for the team before he joins Renault.
"I think we have a good car and in qualifying to be half a second off pole around here, where from memory we haven't been that close in the past, is positive. We also know from yesterday that we are even better in race conditions," he said.
"Obviously, with the penalty I start a bit outside of the front pack in 11th but I will hopefully make my way through quickly and have some fun once I join the fight at the front. The rain passed pretty quickly but it did force us to use the supersoft tyre in Q2.
"I had some experience last year of coming from the back so I know a few spots around this track to overtake on and I'm game for that. I think my race will be shaped on how quickly I can get through the field and latch on to the top five. Anyway, whatever happens it'll be fun."