100th pole 'feels like one of the first', says Hamilton as he explains how he overcame balance issues to edge Verstappen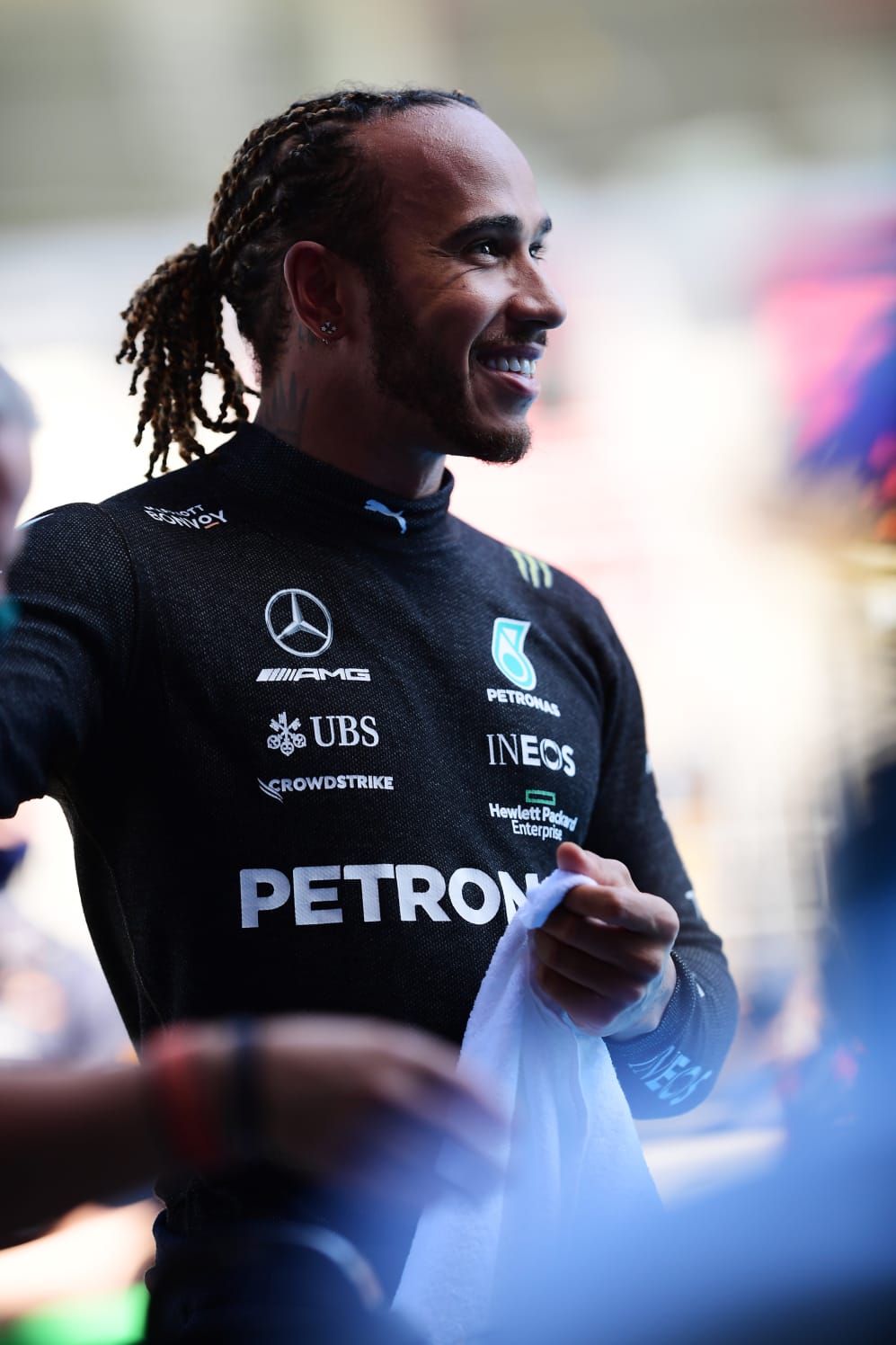 He is a man accustomed to making history, but even Lewis Hamilton was struggling to comprehend his achievement after becoming the first F1 driver ever to reach 100 pole positions in a thrilling qualifying session in Spain on Saturday.
According to the Briton, who edged out championship rival Max Verstappen by just 0.036s, the landmark moment not only felt as sweet as his first, it was made all the sweeter for the handling issues he had to overcome during the session to score it.
READ MORE: Hamilton beats Verstappen to take 100th career pole in Spain
You have to go back nearly 14 years for Hamilton's first pole, in Canada, driving for McLaren. Would anyone have imagined then he'd go on to achieve what he has? Hamilton thinks not.
"The 100-mark is something that I don't think anybody, particularly me, thought I'd get to that number," he said.
"It's crazy that it is 100 and it felt like one of the first. And that for me makes it even more special because there have been so many qualifying sessions, so many mistakes, so many near misses, so many moments of growth.
"And I love how close it is between us all. I think that's great for the fans and also for the people who are just behind us."
Hamilton admitted he felt his chances of pole were slim early on in the session, as he struggled with balance problems after making a set-up change ahead of the session. Ultimately, he said, that makes the lap rank higher in his personal recollection.
"I think it was a great lap, and I think it's the journey… sometimes you start qualifying and you're quick from the get go and have the right balance, and then it's really just down to doing the right job.
READ MORE: Verstappen happy 'to be that close' to Mercedes with P2 on the grid after Q1 struggles
"I didn't have the right balance and I was behind, no matter the changes I was making - still slightly behind, still not quite there. So I was making these changes and hoping that by Q3 this is all I got so make the best of it.
"I just had so much understeer, the car was very lazy, wouldn't turn around the corners the way I wanted," he explained. "So you're waiting and waiting and waiting, so I was just making small adjustments within what we were able to change in order to get the car to turn and that's a combination of many things. It's just pulling every millisecond together. It was my cleanest lap [of the day]. I will always remember that one."
100 is a magical, almost mythical number in many sports, and Hamilton admitted he was struggling to take in the magnitude of his accomplishment. After all, only three F1 teams have tallied three figures in terms of poles, let alone drivers.
"I don't really feel like I can compute it right now; it's a huge number," he said. "I don't know how I'm supposed to feel. Excited it's so close and it felt amazing.
"Qualifying is so special - you come across that line and you find out you're just ahead… and you're thinking how will I squeeze out more? Will the other guys find a tenth or two or three on the next run, or none at all?
"It's nerve wracking for the fans and I'm sure it's the same for you… it's such a big number that it's hard to express just how crazy it is and amazing it is. I don't really know what else to say."
Hamilton now goes into the race hunting for a fifth straight Spanish Grand Prix victory, and sixth overall, looking to build on his eight-point advantage over Verstappen in the drivers' standings. Riding high after pole 100, he could be difficult to stop...