2020 calendars confirmed for Formula 2 and Formula 3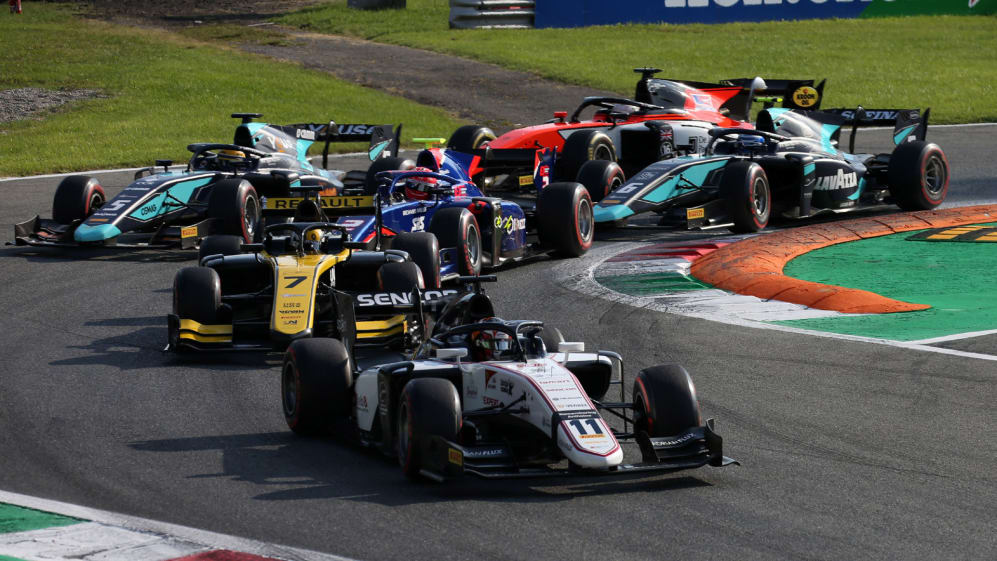 In 2020, for the first time ever, both the Formula 2 and Formula 3 Championships will kick off with an overseas event, with the action starting at Sakir, Bahrain on March 20-22.
The F2 crown will continue to be fought over 12, two-race rounds, including four flyaway events, finishing in Abu Dhabi at Yas Marina on November 27-29. The F3 campaign has been expanded to nine two-race rounds, and the season will conclude in Sochi, Russia on September 25-27.
Both Championships will feature the highly anticipated return of Zandvoort, Netherlands to the calendar, which will take place on May 1-3.
Each round will continue to be held alongside F1 Grands Prix as a support event, as the best young drivers on the planet do battle.
For more information, visit fiaformula2.com and fiaformula3.com
F2 2020 Calendar
| Date | Location |
| --- | --- |
| 20-22 MAR | Sakhir, Bahrain |
| 1-3 MAY | Zandvoort, Netherlands |
| 8-10 MAY | Barcelona, Spain |
| 21-23 MAY | Monte Carlo, Monaco |
| 5-7 JUN | Baku, Azerbaijan |
| 3-5 JUL | Spielberg, Austria |
| 17-19 JUL | Silverstone, Great Britain |
| 31 JULY-2 AUG | Budapest, Hungary |
| 28-30 AUG | Spa-Francorchamps, Belgium |
| 4-6 SEP | Monza, Italy |
| 25-27 SEP | Sochi, Russia |
| 27-29 NOV | Yas Marina, UAE |
F3 2020 Calendar
| Date | Location |
| --- | --- |
| 20-22 MAR | Sakhir, Bahrain |
| 1-3 MAY | Zandvoort, Netherlands |
| 8-10 MAY | Barcelona, Spain |
| 3-5 JUL | Spielberg, Austria |
| 17-19 JUL | Silverstone, Great Britain |
| 31 JULY-2 AUG | Budapest, Hungary |
| 28-30 AUG | Spa-Francorchamps, Belgium |
| 4-6 SEP | Monza, Italy |
| 25-27 SEP | Sochi, Russia |