Feature
5 of our favourite moments from Netflix's Formula 1: Drive to Survive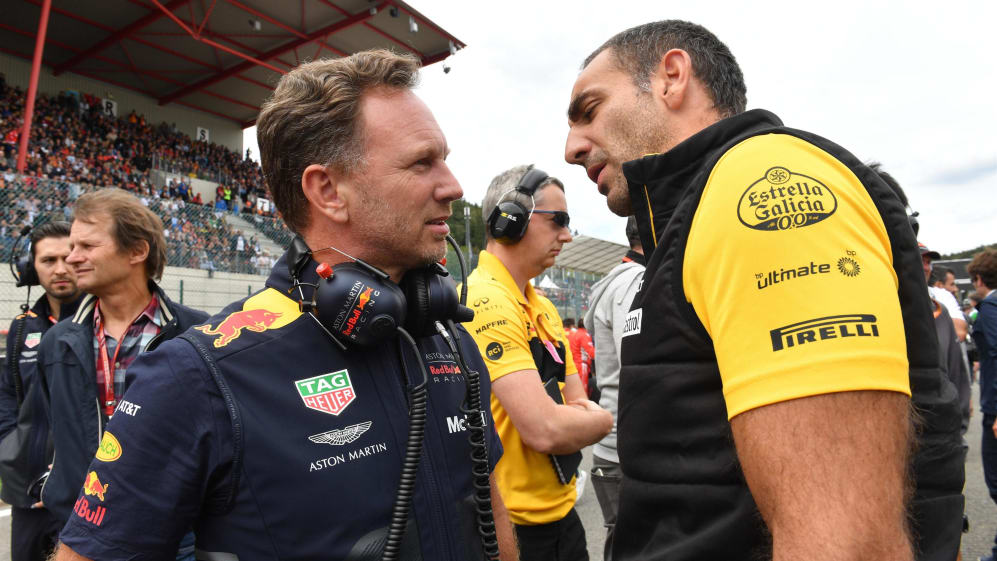 To tie-in with the release of the new Netflix documentary series Formula 1: Drive to Survive which is released today, we've picked out five (and there are many more than five!) of our favourite moments, starting with a certain Haas Team Principal...
1. Steiner steals the show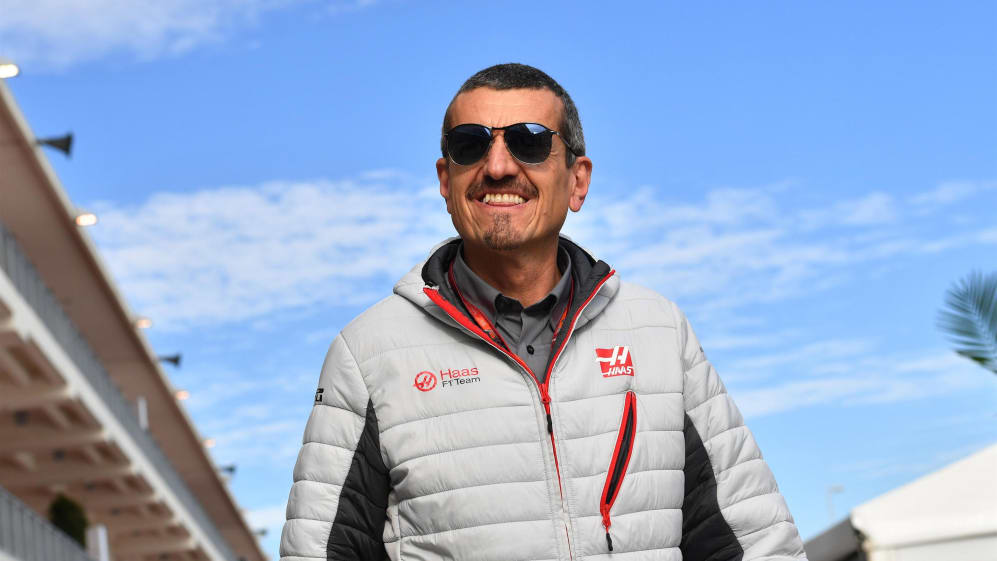 Haas Team Principal Guenther Steiner rarely shies away from saying what he thinks – and it's that refreshingly bold approach to life that makes the Italian arguably the star of this documentary.
His American team, clearly not afraid to allow the Netflix cameras to see some conversations many would prefer stay behind closed doors, play a key part in this 10-part series, kicking off with a starring role in episode one – All to Play For – courtesy of their pitstop disaster in Melbourne.
Kevin Magnussen and Romain Grosjean were on course for a shock fourth and fifth in the season-opening Australian Grand Prix, but errors fitting the wheels in each of their stops saw both ultimately retire.
"We could have looked like rock stars," says Steiner as he calls owner Gene Haas to deliver the news before using a flurry of choice words to describe what they must look like to the outside world. We then see one of the mechanics in question explaining what happened to Steiner. He apologises and is clearly distraught, his eyes welling up. It's a stark reminder of the human element in F1 that often goes unnoticed.
2. Horner and Abiteboul go at it
The Red Bull-Renault partnership was one that initially offered tremendous success but ultimately turned so toxic, they were forced to part ways after a bitter feud. The extent of the tension is laid bare in episode four, aptly named The Art of War, as Red Bull chief Christian Horner and Renault boss Cyril Abiteboul allow the cameras to follow them.
You can see the absolute delight on Horner's face when he hears he'll be joined in the Friday press conference at the French Grand Prix by Abiteboul. Why? Well Red Bull had just dropped the bombshell they would no longer work with Renault, just before the French manufacturer's home race.
Abiteboul tries to ignore Horner as they wait outside the press conference room. Horner can't resist and cheekily pipes up, asking: "All your bigwigs here this weekend?" Abiteboul is not amused.
However, the Frenchman gets his revenge at Spa, following the news he had signed Red Bull's Daniel Ricciardo for 2019. "You need a driver and an engine," says Abiteboul, chuckling. "Yeah," is all Horner can muster up as a reply. Horner later adds: "Have you got any money to spend on your engine now you've spent it all on your driver?" Abiteboul fires back: "We've got plenty of money" and then walks off...
3. An eye on the future
Formula 1 is going through something of a generational shift, with the likes of Max Verstappen, Charles Leclerc and Pierre Gasly having progressed to big seats, while fellow youngsters, such as George Russell, Lando Norris and Alexander Albon, have been given a chance to shine.
In episode eight – The Next Generation – the light is shone on these rising stars, with Leclerc and Gasly playing a key role. "This is very good to see, that the big teams trust young drivers," says Leclerc of Red Bull's decision to promote Gasly from Toro Rosso.
We get an insight into the duo's friendship, which runs way back to their karting days. "He is one of the only drivers I can call a good friend outside of racing," says Leclerc of Gasly. We're treated to old footage of when they raced as kids and given a look at what drivers are like away from the track, one of the key things this series manages to do so well.
4. Lonely Grosjean's struggles exposed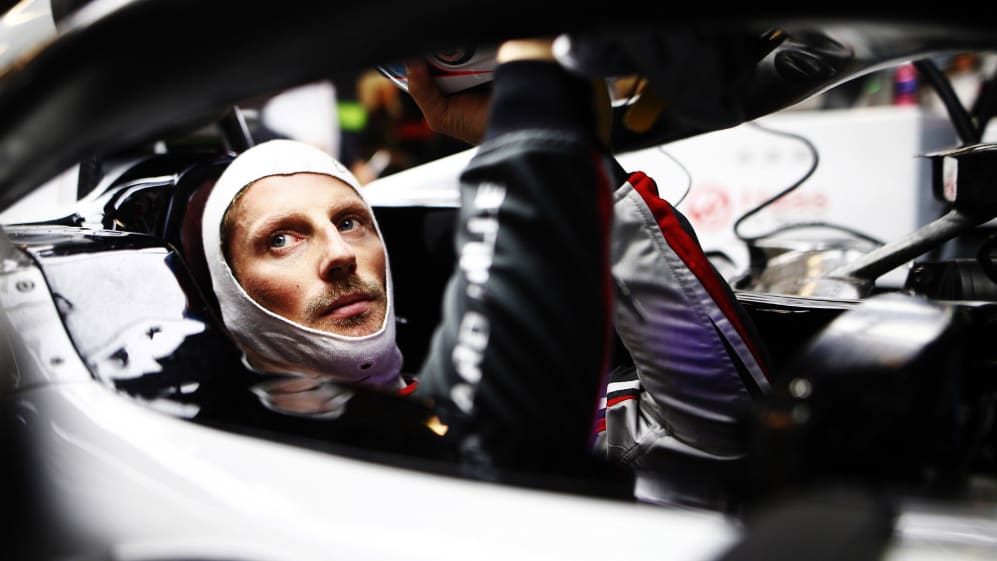 "In Formula 1, you do feel lonely sometimes, because most don't know what you are going through," says Grosjean midway through episode seven, as Haas and the Frenchman once again take centre stage.
Grosjean could not buy a point in the opening half of the season and his mental anguish is on display in episode eight – Keeping Your Head. "He tries too hard," is Steiner's explanation for his charge's woe. "He wants to be faster, and gets into a situation where the car can't be as fast as it can go. You need to know how far you can go. He tries to go to the edge and a few times too often goes over the edge."
We see Steiner's patience being tested to the limit on the pitwall as Grosjean's bad run continues. "Just tell him to focus on driving and not whinging [then add some expletives]." Elsewhere in the episode, Steiner hosts a dinner for the team, to thank them for their hard work. Grosjean, who does not attend, is the butt of a joke.
"Romain is not here," says Steiner. "Maybe he is not here because he doesn't have any points. Or I didn't invite him because he doesn't deserve any food." He adds he'll tell Grosjean the following day what he said because "I'm brave enough to say it myself". He certainly is and this series is better for it.
5. When team mates collide
Daniel Ricciardo and Max Verstappen's intra-team rivalry was a documentary-maker's dream and they delivered the drama early on when they collided at the Azerbaijan Grand Prix. In episode three – Redemption - viewers get a look inside the build-up and fallout of the smash.
So challenging is the management of the duo, Horner – while out with his family in the Oxfordshire countryside – says looking after donkeys would be easier than managing his two drivers.
Speaking about the incident, he says: "We talked about it before the race, both drivers nodded in agreement that they would give each other space. It was a low point and I made my feelings very clear to both drivers." Expect more of these brutal and blunt assessments from Horner throughout.
Formula 1: Drive to Survive is available on Netflix now.