A 'little win' to beat Hamilton – Ricciardo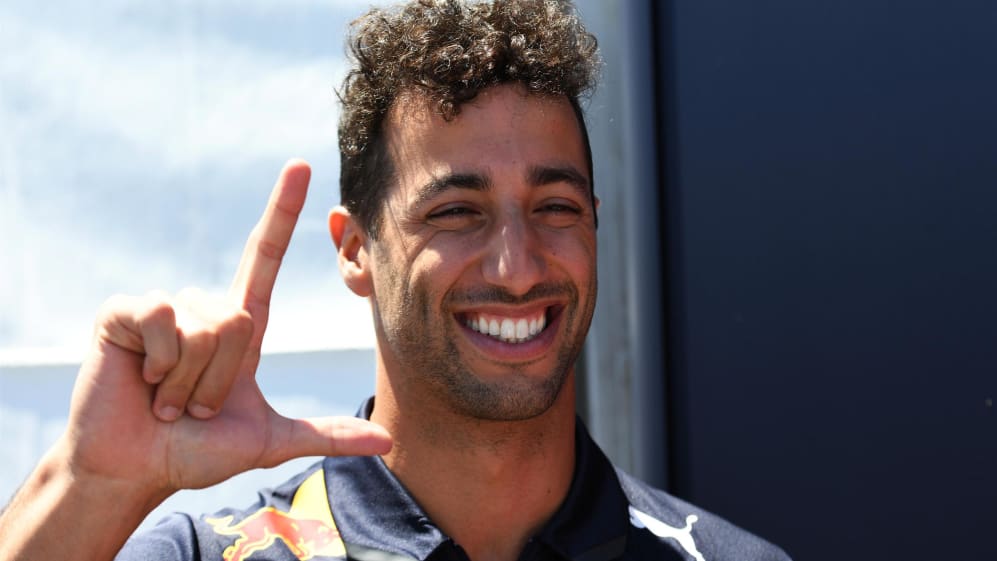 He may have missed out on a third triumph of the season at the Canadian Grand Prix - but Daniel Ricciardo says his fourth place in Montreal felt like a "little win" because he was able to finish ahead of title rival Lewis Hamilton.
Having started sixth on the grid, two places lower than Hamilton, Ricciardo jumped ahead of Ferrari's Kimi Raikkonen at the start to run behind the Mercedes driver. The Australian then overcut the Silver Arrows on lap 18, after pitting one lap later than the Briton, who was forced to pit earlier than planned so his mechanics could fix what transpired to be an overheating problem on his W09.
But despite losing ground to new championship leader - and Canada race winner - Sebastian Vettel in the title race and dropping a spot to fourth in the standings behind Mercedes' Valtteri Bottas, Ricciardo - who now trails Hamilton by 36 points in the drivers' standings - said that his result could only be seen as a positive as he keeps his eyes on the end of season prize.
"It's still a reality," said the Red Bull driver of his chances to win the 2018 drivers' crown. "I don't know (if) Lewis, let's say, had issues this weekend – but this is normally a really strong track for him.
"It's normally a strong track for Mercedes. So for us to take a few points away – I think it's a little win and gives us a lot of encouragement coming in for the next few races.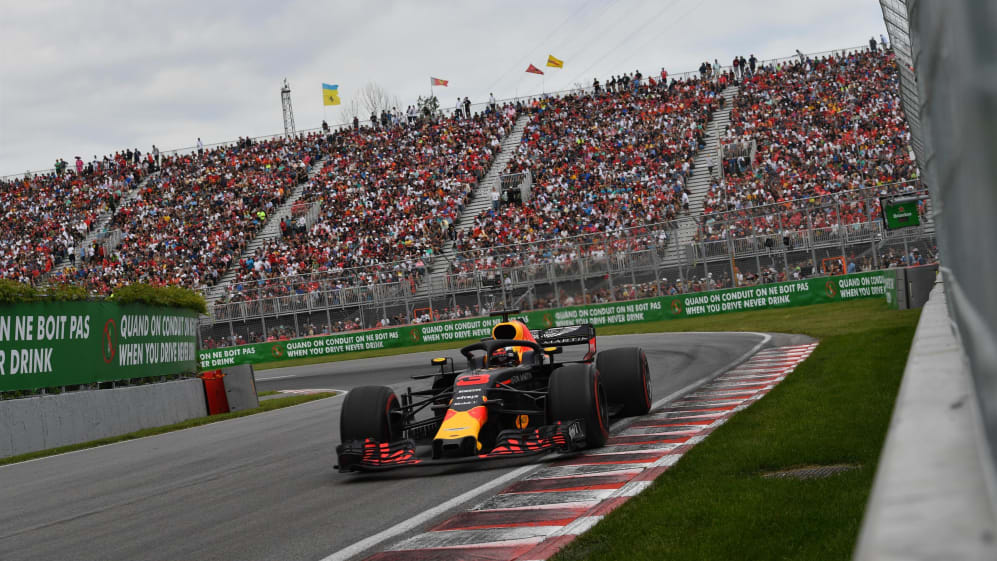 "It was fun. It felt good. I came on the radio and said I think I can keep this pace – so I kind of hinted we could probably go again but once they saw I overcut Lewis that was enough."
Ricciardo got off to the perfect start by leapfrogging Ferrari's Kimi Raikkonen off the line to jump into fifth, a move he was pleased to produce after beginning the race on the quickest of the Pirelli compounds, the pink-marked hypersofts.
The result came after difficulties in all three practice sessions and qualifying. Red Bull's power unit supplier Renault introduced a new engine in Canada, but Ricciardo struggled initially and he was ultimately behind team mate Max Verstappen, who finished third, all weekend.
"I'm relatively content for a fourth place. We chose to qualify on the hypersofts and we knew it would be aggressive at the beginning. We knew we had to use that.
"We got the jump on Kimi and then the overcut on Lewis. I actually think we did all we could with that strategy so I'm pretty happy.
"Obviously I'm pretty happy we got it (the car) through the whole weekend. We got some good points and I believe we gained two points in the championship – because we got Lewis."
With Vettel's victory in Canada, the title race has now tightened up, with the German just one point ahead of Hamilton. Having finished second, Bottas jumps into third ahead of Ricciardo, but the spread from first to fourth is now just 37 points, having been 42 after Monaco.