A weekend 'to forget' for Alfa Romeo as Bottas maintains he is 'motivated' for Miami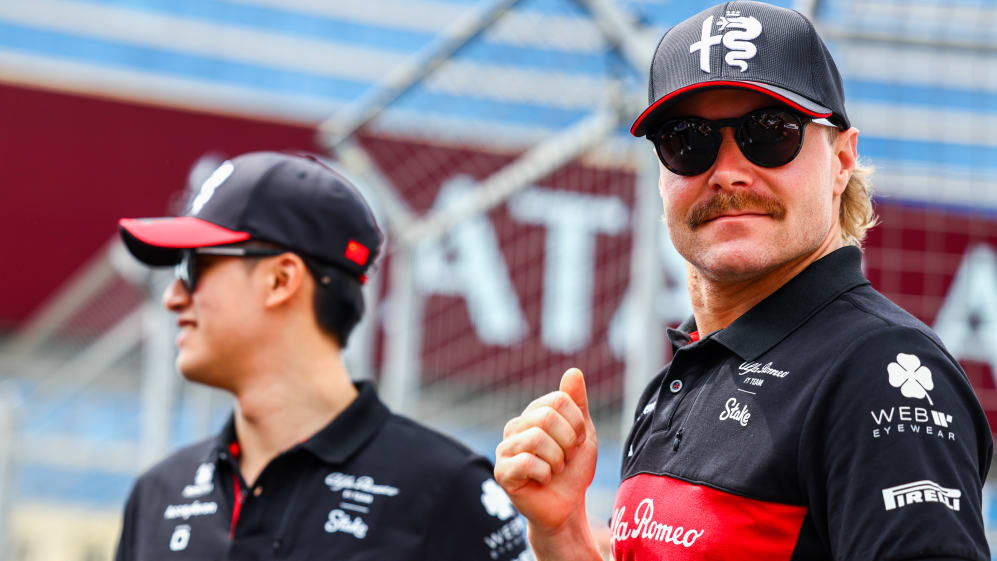 Valtteri Bottas' race couldn't have gotten off to a worse start in Baku, as contact in the melee at the start left the Finn with car damage that affected performance. Forced into three pit stops thanks to excessive tyre wear, he came home at the back of the pack – but at least he did finish, which is more than his team mate managed.
Bottas was running on the outside into Turn 2 at the start, alongside both Alex Albon and Oscar Piastri. Three into two just didn't go as the track narrowed and, as the others made contact, Piastri bounced across the track and hit Bottas from the side. The Finn locked up to try and avoid the contact, which had the knock on effect of connecting with Kevin Magnussen's Haas from behind.
All of that left Bottas nursing enough car damage that he managed to chew through his Pirelli tyres at a quicker rate than the rest of the field.
READ MORE: Hamilton rues Safety Car that 'kicked me in the teeth' as Russell vows to 'come back stronger' in Miami
"It wasn't a great race for us," the Finn conceded. "We need to understand what happened and, most importantly, how to get back to being competitive. My race was hard from the start - I was on the outside and I was hit from the left and from behind, which left me with some damage.
"It was quite a long race after that. We tried to find a way back in, as anything can happen here, but eventually there weren't any chances for us to rebuild our race."
READ MORE: 5 Winners and 5 Losers from the Azerbaijan Grand Prix – Who lit up the Land of Fire?
The good news for Alfa Romeo is that the next track in Miami is quite different to the Baku City Circuit. As such it offers an immediate opportunity to try and claw some performance back, with Bottas keen to "go for it again" as he chases his first points since the season opener in Bahrain.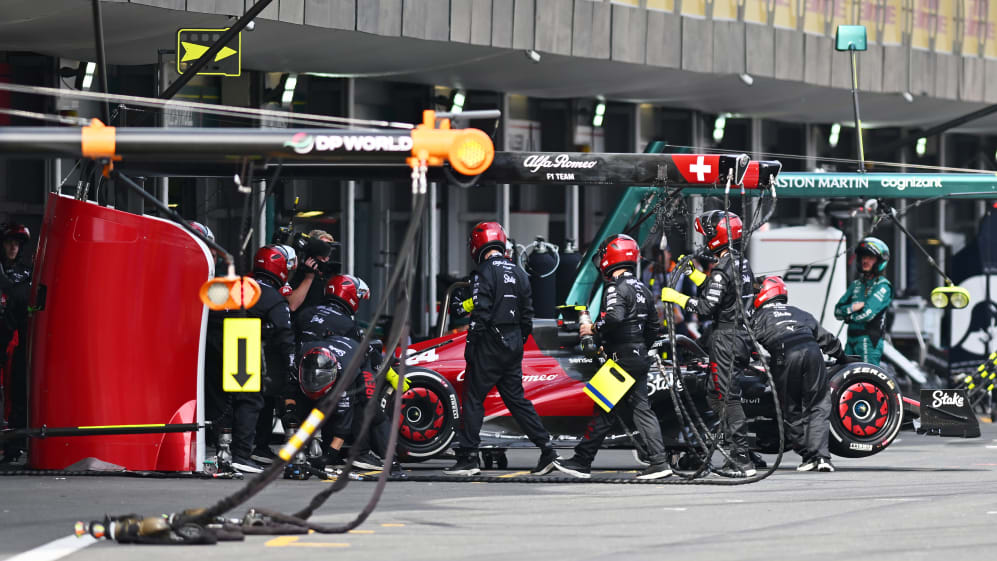 As for Zhou Guanyu, he did manage to keep out of trouble at the start and was running well when the team called him back to the pits to retire the car.
"Quite the weekend to forget for us, it's never nice to DNF, but realistically we didn't have a chance to score points today," he said afterwards. "We needed to retire the car as a precaution, as we had rising temperatures and alarms on my dash.
"In general, it was a tough weekend for all of us. We need to understand the reasons for this and work hard, all of us, to make a step forward."