Feature
Abu Dhabi preview - into the twilight zone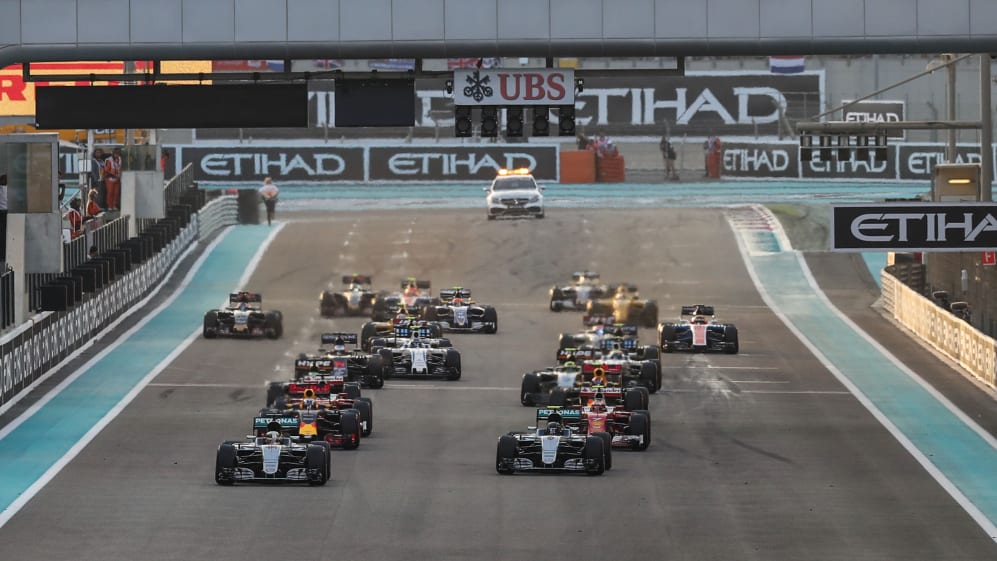 Sunday's 2017 Formula 1 Etihad Airways Abu Dhabi Grand Prix will start in daylight and end under floodlights – very apt for a race that will see the sun set on another thrilling F1 season. But though the titles may be won, there is still plenty to play for at Yas Marina – championship positions, intra-team rivalries and, of course, pride…
Business as usual for Mercedes and Ferrari
Mercedes and Ferrari come to Abu Dhabi each with the same aim: to win.
Lewis Hamilton, fresh from his hero's welcome back at Mercedes' UK factory in Brackley last week, wants to sign off his fourth title season with another victory after the disappointments in Mexico and Brazil.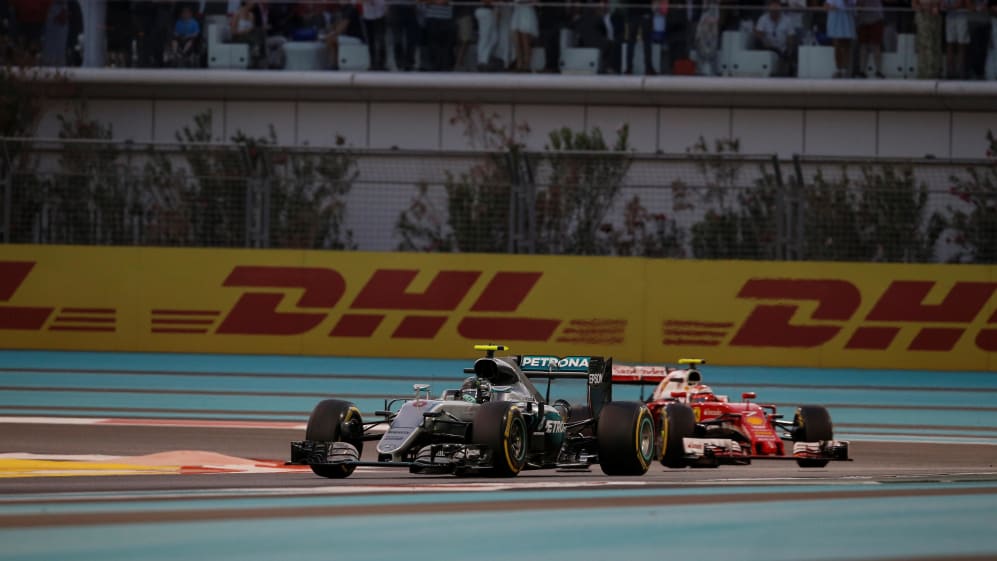 And team mate Valtteri Bottas, having taken a step forward in Mexico, wants another win to set him up as he goes into the winter break – especially as it could potentially elevate him to second in the final standings behind Hamilton.
Sebastian Vettel would like nothing more than to upset the Silver Arrows' perfect turbo-hybrid record here, and add to his overdue success for Ferrari in Brazil last time out, and partner Kimi Raikkonen would like to remind people that he's still around, and has been running quite strongly of late.
In those four alone could lay the necessary factors for a hard-fought race, since they all have something to prove. But then, of course these days there is also Red Bull…
All eyes on Renault at Red Bull
Max Verstappen is very much the man in form right now and his press-on style won him a brilliant victory in Mexico. But that was where there was so much worry over Renault reliability and that still remains a concern as we go into the 20th and final race of the year.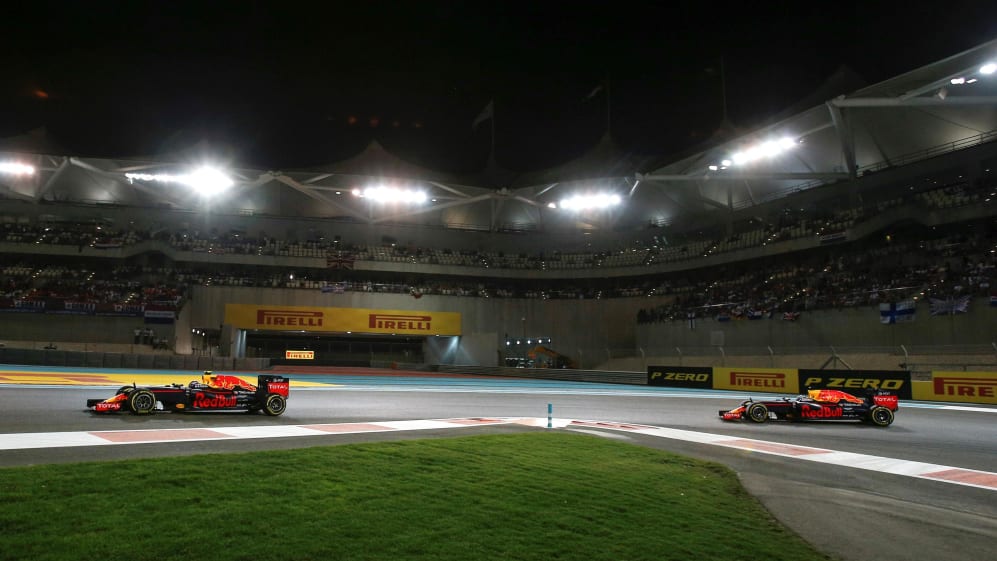 Daniel Ricciardo, meanwhile, the man who seemed to get all the luck that was going at Red Bull in the first half of the year hasn't had much of it recently and wants to break his podium duck here.
Team principal Christian Horner had spoken of his worries over the possibility of Renault having a 'Scrapheap Challenge' task on their hands this weekend, as they seek to mix and match sufficient MGU components to service all of their customers. There is also the possibility that the engines could be tuned down in the interests of reliability.
"The good thing is, both our engines got to the end of the race in Brazil," Horner said, but that left Verstappen fifth and Ricciardo sixth, and everyone wants better than that.
"Hopefully there are no cracks or issues, and in the last race of the year, we have got to go for it," he continued.
It is likely that they will adopt a win-or-bust philosophy to let their hungry drivers give it their all.
Massa wants to finish with another strong race
Fresh from fighting all the way to an excellent seventh place for Williams in Brazil, Felipe Massa wants to head into F1 retirement with his head held high and another strong finish.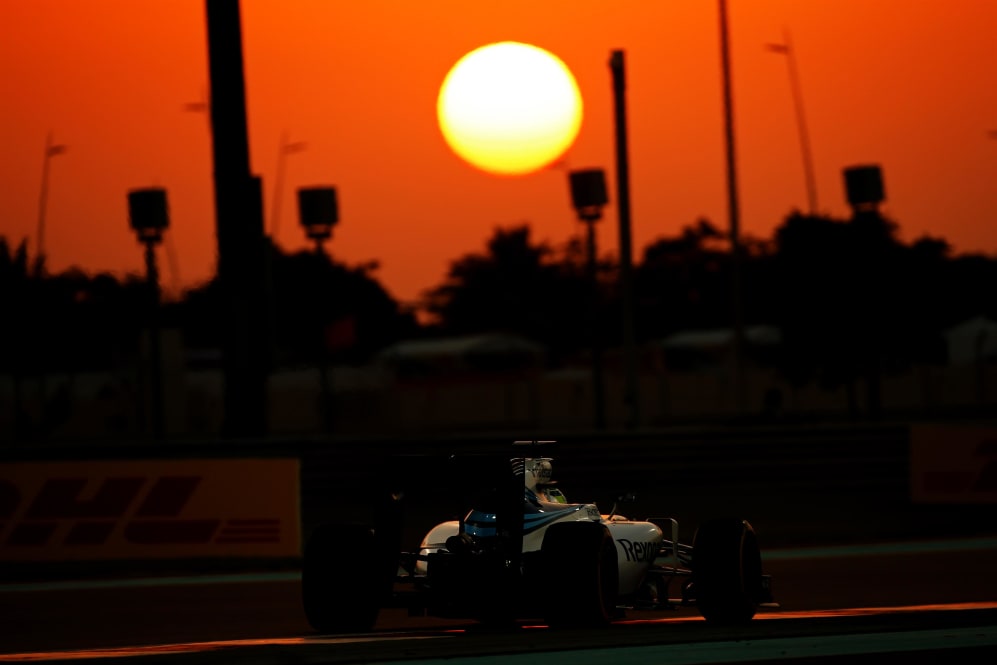 The man who drove to second place here in 2014 for the team, narrowly beaten by Lewis Hamilton as the Englishman clinched his second world championship title, says: "Abu Dhabi is always a nice race and a place I always like to visit. The people go crazy for Formula One as well, so I hope to see the track completely full! There are so many parties and boats around the track, and so many people enjoying themselves and getting excited for the race. The track infrastructure is one of the best in the world too.
"For me, it will be quite an emotional weekend as it will be my final race with Williams as well as my final race in Formula One. I am looking forward to it and plan to enjoy every moment, to finish my Formula One career on a high note!"
WATCH: Re-live last year's race in Abu Dhabi
Toro Rosso-Renault-Haas fight goes to the wire
The fight for sixth place in the world championship for constructors goes into its last round, with much up for grabs.
Toro Rosso currently hold the advantage with 53 points to Renault's 49 and Haas's 47.
Their team principal Franz Tost, whose anger and frustration got the better of him in some open statements in Brazil which required soothing intervention with Renault from Red Bull's Helmut Marko, is on his mettle to perform as never before, after three years of finishing seventh while vowing to do better. Perhaps wisely, he has not made any pre-race comment, but his rookie drivers Brendon Hartley and Pierre Gasly have each settled in well so far. Both know the circuit intimately – Gasly clinched the GP2 title here last year – so it will be interesting if they have the technical strength and reliability to go up against Renault's powerful combo of Nico Hulkenberg and Carlos Sainz.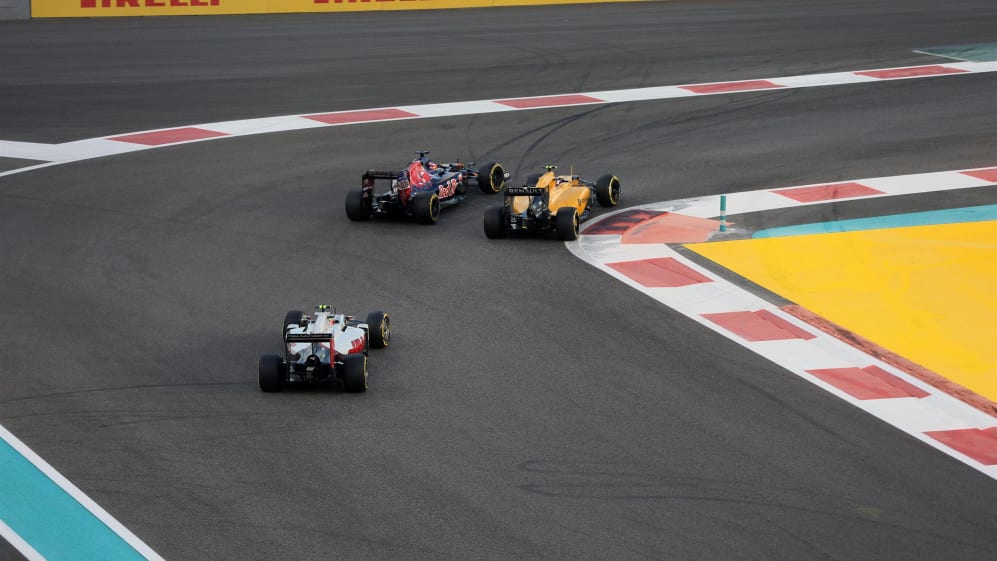 Renault boss Cyril Abiteboul admits that having to sacrifice performance by turning down the power to ensure reliability really hurt in Brazil, and the team are likely to take more risks here given what's at stake. Win, or bust, again.
"This race is almost like a world championship in itself as we are in a tight battle with everything still to play for," he says. "We will have to combine an approach that is at the same time attacking, as we need five points more than Toro Rosso to get sixth, but conservative as we are just two points ahead of Haas. On one hand, we would like and could afford to be aggressive, because if you're not aggressive at the last race, when are you going to be? At the same time, we know Haas are very close in the championship so we need to take a balanced approach. But we can be positive about our prospects."
Meanwhile, Haas's duo of Romain Grosjean and Kevin Magnussen needs no help from anyone, and each is more than capable of holding their own in a fight. They have the biggest mountain to climb as they need seven points to beat Toro Rosso (assuming the latter don't score), but look at what Magnussen did in Mexico…
Team principal Guenther Steiner believes at the least that they can boost their points tally, but says they will be pushing as hard as possible to move up.
"Absolutely. We will have a go at it. In Brazil, without the two accidents on lap one, I think we'd have had a good chance to get some points. Then again, we didn't do it, so it's just 'if' and 'would'. We will, for sure, try hard in Abu Dhabi.
"Regardless of the outcome, we will have surpassed our points tally from 2016 by 18. I think points tell something, but not everything. Even if we race the same teams, there are different levels of performance. I wouldn't have said we've gotten better if we had less points, but looking in from the outside, I think we've made progress at all levels."
Russell aiming to shine again
Following his very impressive showing in Sergio Perez's Force India in FP1 in Brazil, where he lapped only six-tenths slower than Esteban Ocon, Briton George Russell is determined to get the job done again this weekend as this time he takes over Ocon's car and runs against Perez.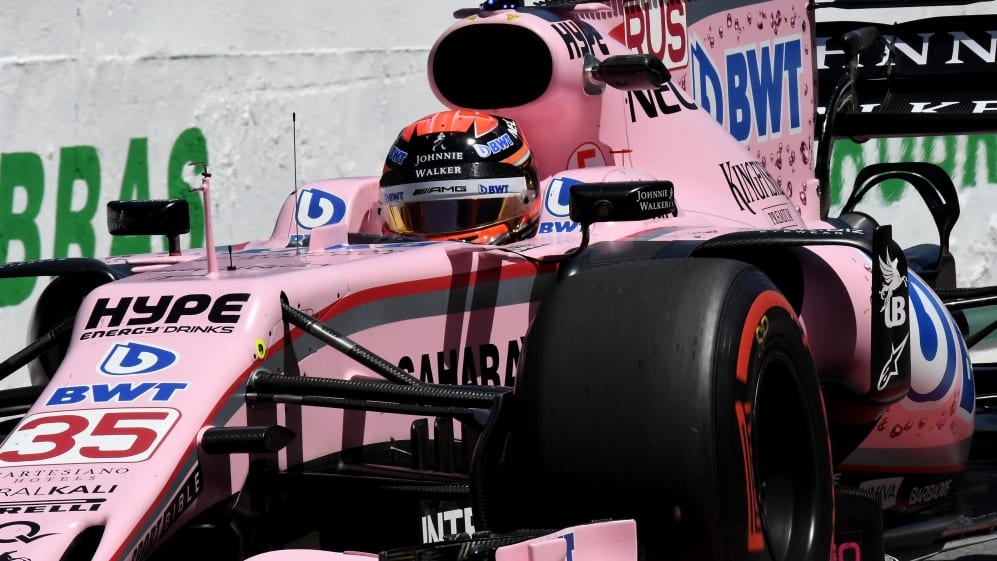 "To be honest, there weren't any real negatives in Brazil," he said. "I came into the session naturally wanting to do a good job, but I had excuses, I suppose, the not knowing the track or the car. But I'm not a driver who looks for excuses.
"I knew what the car could do there. I'd watched videos of the Force India in action and I'd seen the telemetry.
"You hit 330 km/h heading into Turn 1 at Interlagos, and brake in 65 metres. I knew that was possible, I just had to get that into my psyche. In the GP3 car it would probably have been 270 km/h and 100 metres, but in the F1 you just have to do it, and not brake until you get to 65 metres. You have to brake when you are 35 metres later and going 50 km/h faster…"
He did that each lap, without making any mistakes, which made a very big impression on paddock observers.
"I won't have any excuses this weekend, and like I said, I don't look for them. I know the car now, even though I've probably only done 12 proper laps in it, and I already know the track. I think I can go well."
Pirelli favour soft compounds
Pirelli have brought their P Zero yellow soft, red supersoft and purple ultrasoft tyre compounds to Yas Marina.
The smooth-surfaced anti-clockwise track has a variety of corners of differing speeds, prompting in general medium-downforce loads, and thus wear and degradation are reasonably contained. But with plenty of acceleration and braking, good traction is paramount. The twilight nature of the race sees track temperatures fall as the race progresses.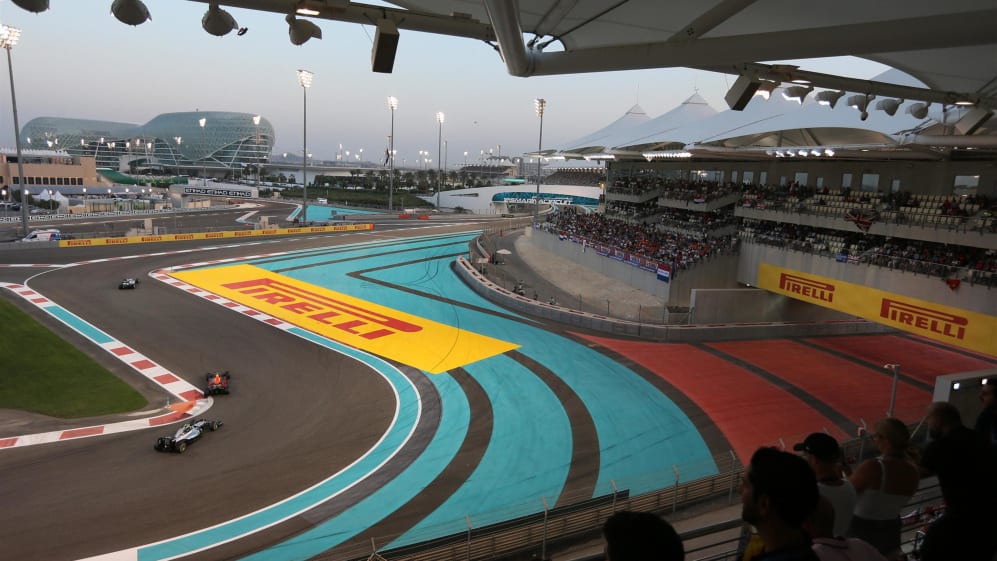 Last year, two-stop strategies were most favoured.
"The Abu Dhabi Grand Prix tends to be a reasonably straightforward race held in consistent conditions, although with an unusual race format, as the start takes place in the afternoon and the finish is in the evening," says Head of Car Racing, Mario Isola.
"This race is also important for next year as well: on Thursday, we will present the full range of 2018 Formula 1 tyres on the paddock, which the teams will then get the chance to test for the first time on Tuesday and Wednesday after the Grand Prix. The only exception is the intermediate and wet tyre: Abu Dhabi has never yet produced a wet race, so we're going to have to wait until next year to see those in action."
What's the weather?
As usual in Abu Dhabi, conditions will be very settled with sun, possibly some partial cloud, and moderate wind each day and ambient temperature highs of between 27 and 31 degrees Celsius today.
Sunday's race will run over 55 laps of the 5.554 km circuit, or 305.355 km, and starts at 1700 hours local time, which is four hours ahead of UTC.