Interview
Adrian Newey Q&A: Red Bull keeping it simple - for now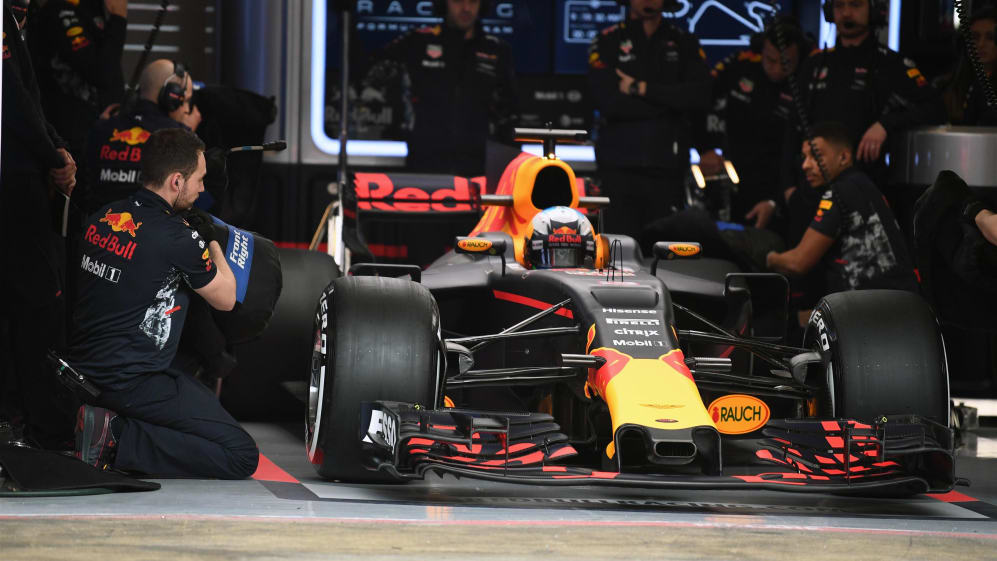 Many are tipping Red Bull as the team most likely to upset Mercedes' championship defence in 2017. After a somewhat troubled first day of testing in Spain, it's rather too early to judge their new car's potential, but technical chief Adrian Newey was on hand to chat about its design philosophy…
Q: Adrian, you dreamt up a new car at your drawing desk - and now you see the result. Is it what was in your mind? Is this the result that you wanted?
Adrian Newey: First of all we're a team, so it is what's in our mind. But yes, it is the car that I had in mind. What we, of course, don't know is what the other teams have done. It is the usual thing if you have a big regulation change: you work over the winter on your bit, but don't know what others will come up with.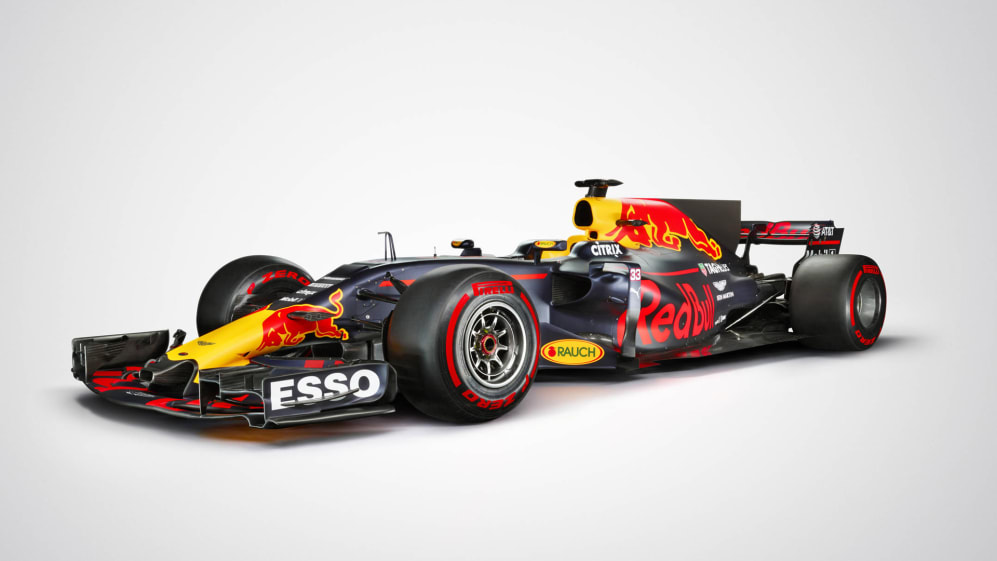 If you start on a highly complicated level it is so easy to get lost
Q: What was the biggest headache for you with this car?
AN: It is not only me. We are a team. But, of course, it was on various aspects on the aerodynamic side - to best understand the opportunities the new regulations can give us.
Q: Max Verstappen said that the car looks 'very sexy'. What makes it so sexy?
AN: You'll have to ask him! I think proportionally these cars are better looking than those we had in the past and I would say that our car is reasonable clean and simple. That is the good thing about it. At the moment I am pretty satisfied with the looks. (Laughs)
Q: The Red Bull has the shark fin on the engine cover - at launch Mercedes didn't. What's the beauty of them?
AN: I have no idea why they don't have them. It is a huge styling change, but actually aerodynamically of smaller importance. They have been allowed in 2009 and 2010 and then trimmed down by regulations - and now they are allowed again.
Q: You just mentioned that the RB13 is very clean and neat - the opposite, some might argue, to the Mercedes car. Is that a different philosophy, or later on will we see the Red Bull getting much more complicated?
AN: We will see some new parts coming on. But first we wanted to keep it clean and simple so we understand what we have. Maybe Mercedes has reached a higher level of maturity, but I like to start with a simple and clean car - and then you can start adding to it. If you start on a highly complicated level it is so easy to get lost.
Q: After day one are you happy so far with how it works on the track - aside from the pretty looks?
AN: Ah, it was a slow start and a bit frustrating. We had couple of silly problems like with the battery. So the next few days will tell where we are.
Q: Do you think that these cars need different drivers?
AN: Well, the demands on the drivers are bigger, as the cars are more physical - and, like always, some drivers will handle that better than others.
Q: What do you prefer: to have the perfect car here for Barcelona, or for Melbourne?
AN: That is obvious: only in Melbourne do you get points! It is there that it counts. But to do well there, you'd better start to understand your car in Barcelona.