Albon 'fights fire' to take maiden F1 points in Bahrain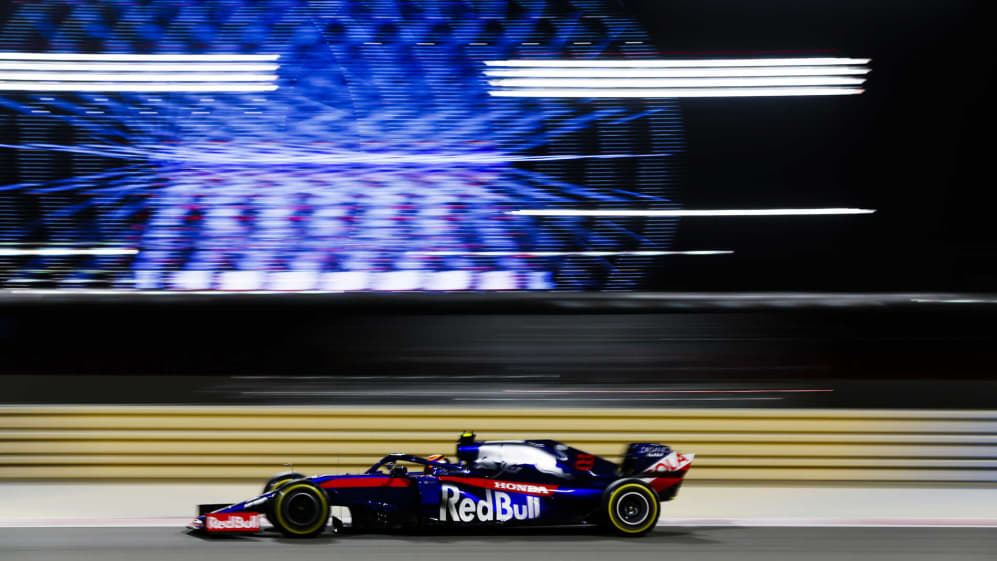 A "flustered" start to the race and a face full of sparks didn't deter Alexander Albon as he secured his first points finish in Formula 1 in Bahrain.
Albon is one of three rookies on the grid and had already shown impressive speed in Melbourne but failed to convert that into points on his debut. It only took two weeks for the London-born Thai driver to put that right, though, with Albon in buoyant mood after benefitting from the late retirements of Nico Hulkenberg and Daniel Ricciardo to finish ninth on Sunday.
"I'm happy!" Albon said. "At the start, I played a bit too safe as around me there were some people braking early and I kind of reacted to it and braked with them so I was too safe going into Turn 1.
"Exiting Turn 3 I had a Racing Point throwing like fire into my face and that kind of distracted me. I pulled out, then he braked and I was thinking 'Has he had damage? What's going on?', that kind of thing, and I was a bit flustered. It was not the start I wanted, but apart from that I was quite happy.
"The pace was OK, but we couldn't show our pace on the option tyres because we were stuck behind a lot of cars and then, when we went back out of the pits we were stuck behind a lot of cars… It was kind of the story of the race, but finally on the soft tyres we could show our true pace a little bit. It was a good race, we got lucky with the two Renaults stopping, but I'll take it."
Finishing one place behind the Red Bull of Pierre Gasly and scoring his first points in only his second race is a solid achievement for Albon, but the rookie was still not fully satisfied with his result.
"I really do think there was more in it, it's a bit of a shame the start, because I think with clean air we could have done a lot better. Still, regardless, I'm happy with the performance. We just need to first qualify a bit better and get into Q3, because I think we can do that and then we'll see in the race."
With three DRS zones, there were plenty of overtaking moves pulled off during the race in Bahrain, and Albon admits he is having to get used to a different type of racing than he experienced in his junior career.
"I enjoyed the race because it was busy and I learned a lot. We started battling and in Melbourne there wasn't a lot of that. At least in Bahrain you are able to fight, so I can start to understand what happens when you follow other people and get close and everything like that.
"I'm surprised that in Formula 1, you do your own race – everybody is pitting, exiting the pits, and you don't really know who you're fighting. It seems like you just finish the race and you go 'great, just great!' That's Formula 1, I think."
His result made Albon the first Thai driver to score F1 points since Prince Bira finished fourth in the 1954 French Grand Prix.