Alfa Romeo rue 'disappointing' Monaco compromised by qualifying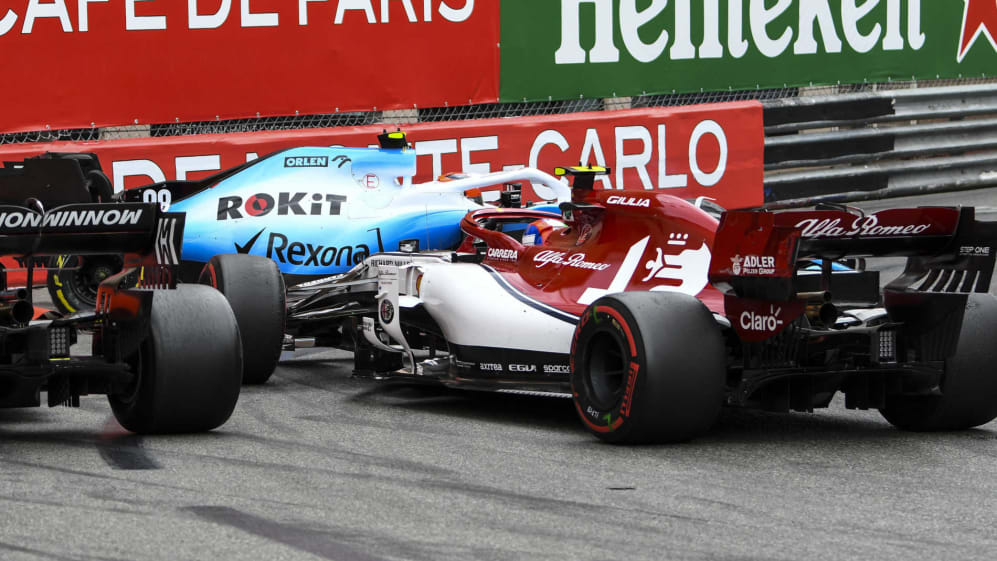 Alfa Romeo looked pretty strong across all three practice sessions in Monaco, but then their pace deserted them in qualifying and that ultimately ended all hopes of points in Sunday's race…
The Grand Prix weekend, Kimi Raikkonen's 300th no less, was building nicely for the Italian team, with Antonio Giovinazzi looking particularly quick as he went sixth fastest in Saturday morning practice.
But they couldn't repeat that speed in qualifying, with Raikkonen starting 14th and Giovinazzi 18th – having incurred a three-place grid penalty for impeding during the one-hour shoot-out.
Things got worse for Giovinazzi at the start when he lost a place to Robert Kubica and grew frustrated behind the slower Williams, eventually trying a move at Rascasse that failed and tipped the Pole into a spin. Raikkonen didn't fare much better, incurring front wing damage on lap one, clashing with Lance Stroll and then getting stuck in a train of cars as he ultimately ended up 17th, two places clear of Giovinazzi.
"We need to check [where the pace went] as yesterday until qualifying, the car was really strong," said Giovinazzi. "Then in qualifying, we didn't understand what happened. It's impossible to say if we were good or not [in the race], as I was stuck behind a Williams."
Raikkonen added: "I don't think we had the speed to get to the points, unless something really big happened to the guys in front that was it. I didn't expect it to be a very easy weekend. If you look at it there were some points in which it was a bit better, but not many. It was always going to be difficult and it was what we expected, but it's far from ideal."
Team Principal Frederic Vasseur reckons Alfa Romeo did have good performance, but they were simply unable to show it because of track position.
"It was a difficult weekend for us and our race was effectively compromised on Saturday," he said. "At some stages, our cars were among the fastest on track, but Monaco being Monaco it meant there was no way to make up any ground.
"Leaving with no points after the promise we had shown in practice is disappointing, but hopefully we can get back to scoring ways next time around in Canada."
Alfa Romeo have dropped to ninth in the constructors' championship on 13 points, ahead of only Williams but just 17 behind McLaren in fourth place.