Alonso expecting 'tight' qualifying battle in Las Vegas but says there is still more to come from Aston Martin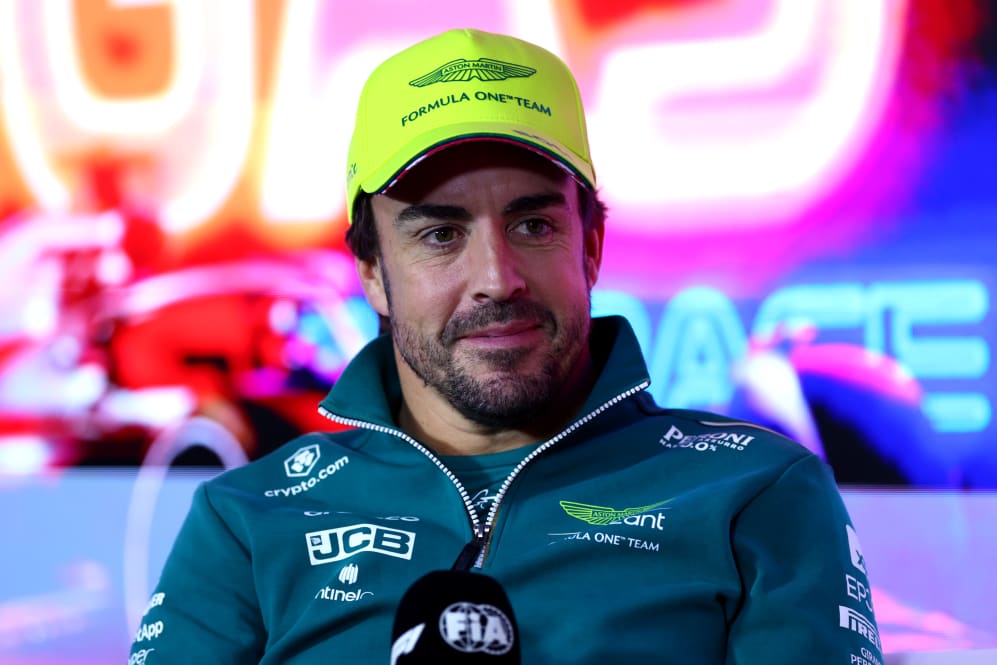 Fernando Alonso says Aston Martin still have a "couple of tenths" in hand ahead of qualifying after the Spaniard enjoyed a competitive first day of running in Las Vegas.
After a curtailed FP1, the drivers returned to the track for the second practice session, which had been extended to 90 minutes. Alonso showed a good turn of pace throughout, mixing it at the sharp end of the field before finishing with the third quickest time – albeit 0.528s off pace-setter Charles Leclerc.
FP2: Leclerc leads Sainz and Alonso during second practice in Las Vegas
At 42 years old, the Spaniard is the only driver on the grid that was born the last time F1 raced in Vegas back in 1982, and after the sport's first day back in the Entertainment Capital of the World, he shared his initial impressions on the track.
"It is an interesting circuit for sure," said Alonso. "With a lot of very different corners and these long straights, which at night the tyres, they lose temperature a little bit.
"So, the braking zones are interesting and [it is] a little bit random what grip you will get. I think the race is going to be fun, a lot of opportunities to overtake as well, so let's see tomorrow if we can optimise things."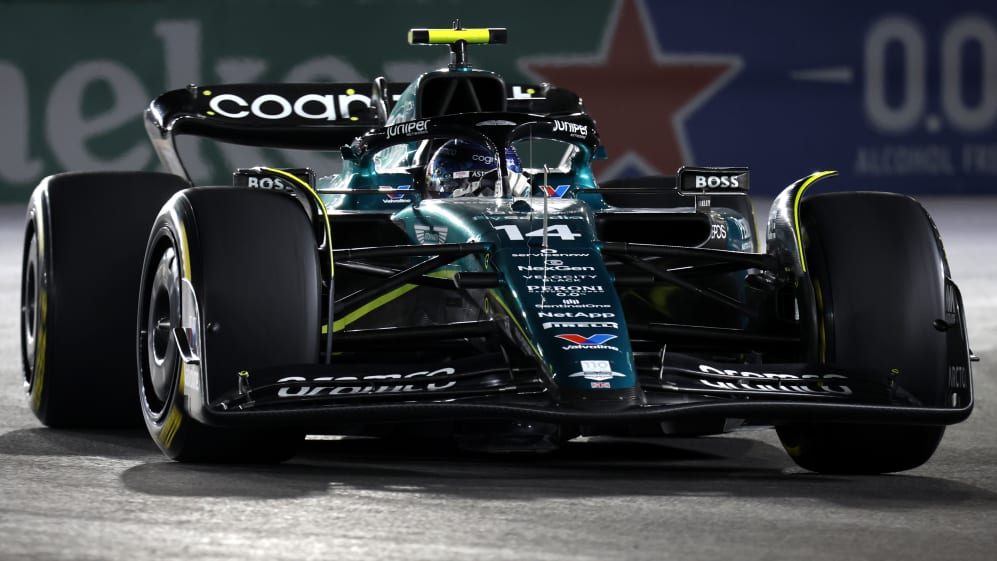 Asked whether the cooler temperatures the drivers faced on day one could play a factor come qualifying and the race, Alonso answered: "It should not be too bad. I think qualifying eventually you put the temperature in the tyre.
"I think [there] could be a little bit more adrenaline if there are any Safety Cars or things like that where the tyres can lose the temperature. That will be a little bit more tricky, but it will be the same for everybody and we should be ready."
WATCH: Ride onboard with Leclerc for the fastest FP2 lap in Las Vegas
When quizzed on his expectations for qualifying, Alonso replied: "Let's see. We had a decent first day. I think we still need to optimise a few things in the car as everyone else.
"Let's see tomorrow when we put the full potential. We will have a couple of tenths in the pocket, but everybody does. I think it's going to be very tight. We saw today within two-tenths there are like 10 cars, so you need to optimise everything in quali."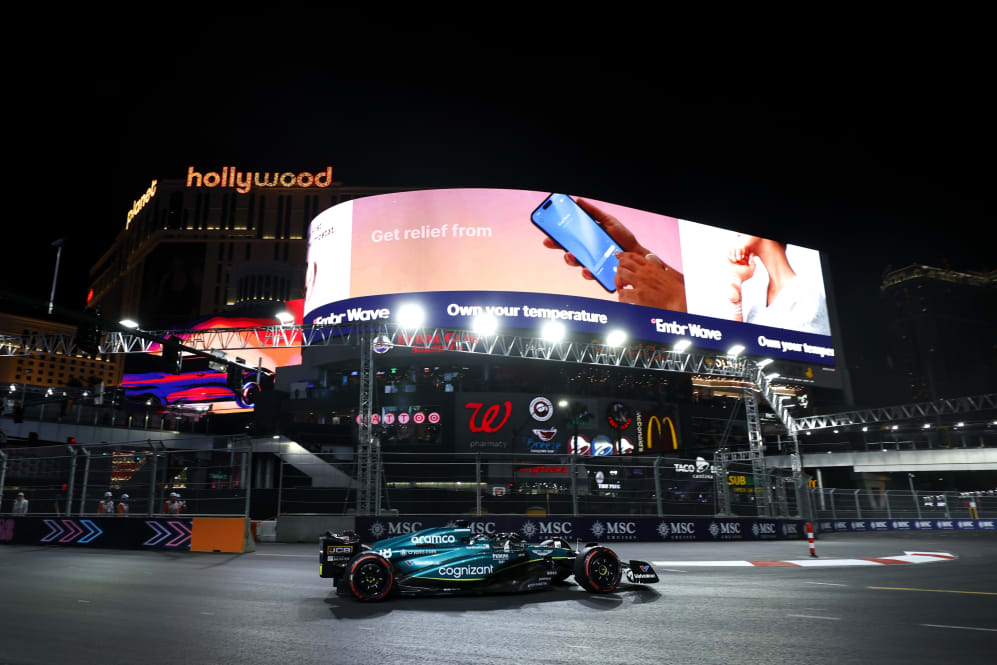 Alonso's team mate, Lance Stroll, also enjoyed a strong day as he wound up eighth in FP2, with the Canadian racer later giving his view on events.
READ MORE: 'We can do a better job' – Verstappen reflects on areas for improvement after first running in Las Vegas
"Fun [and] fast," said Stroll when asked to describe the track. "It was cool driving through Vegas... For sure a bit of a challenge getting the tyres up to temperature and all that, but we will see how we go tomorrow."
Questioned on what we can expect from Aston Martin come qualifying, Stroll responded: "It's tight but I think we were pretty competitive today, so I'm looking forward to tomorrow."