Feature F1 Unlocked
Alonso off the line and Ferrari playing team tactics – What To Watch For in the Monaco GP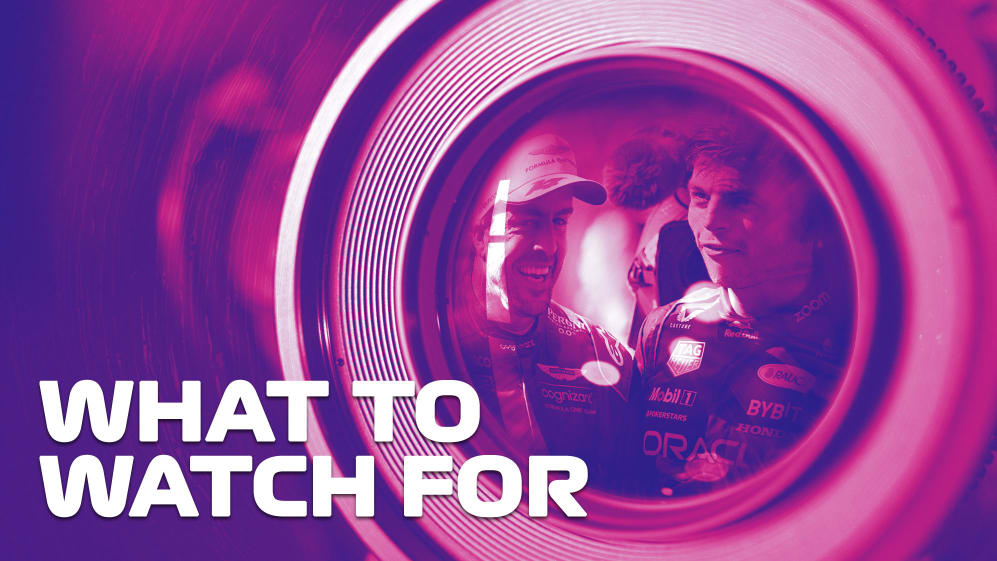 From Max Verstappen vs Fernando Alonso off the line to Ferrari and Alpine chasing big points, and from Sergio Perez starting at the back to the massive premium placed on track position, we highlight some key areas to look out for when the lights go out in Monte Carlo…
1. Verstappen vs Alonso off the line
It's no secret that it is difficult to overtake in Monaco, and it's true that in-race passes are scarce, with the thrilling battle for pole position that played out on Saturday often the competitive highlight of the weekend.
READ MORE: Verstappen snatches pole position from Alonso in thrilling Monaco GP qualifying session
But while the drivers were putting together stunning laps on low fuel in qualifying, there is always a tense moment when the lights go out to get the race under way.
It might be a short run to Sainte Devote, but getting off the line on high fuel is the moment drivers near the front of the grid will be dreading the most on Sunday, as it's the one of the rare times that positions are likely to change.
And Max Verstappen knows that alongside him is a driver who never needs a second invitation if the door is even slightly open heading to the first corner, with Fernando Alonso – who came so close to his first pole position in more than a decade in a thrilling qualifying session on Saturday – something of a specialist at making up places on race starts.
Alonso starts on the outside of the front row so will need to get a clearly better launch, but it will be that short burst to Turn 1 that will go a long way to deciding the race outcome. So make sure you don't miss lights out!
2. Ferrari and Alpine with extra cards to play
While both teams would much rather have a driver on the front row, Ferrari and Alpine do have an advantage of sorts against Red Bull and Aston Martin heading into the race.
Red Bull bookend the grid with Verstappen on pole and Sergio Perez in 20th place, while Aston Martin are in a not dissimilar situation after Lance Stroll was eliminated in Q2 and will start from 14th position.
READ MORE: Alonso sets sights on Monaco GP victory as he looks to exploit Verstappen's 'inconsistent' starts
We will get into the impact of strategy a little later, but with Esteban Ocon starting third and Pierre Gasly seventh for Alpine, and Carlos Sainz fourth ahead of Charles Leclerc in sixth for Ferrari (after the latter's three-place grid penalty), both could take a little more risk in searching for more positions.
That's because they will have the opportunity to split strategies if they wish, trying to force the hand of either Alonso or Verstappen if the pace is being managed to preserve tyre life.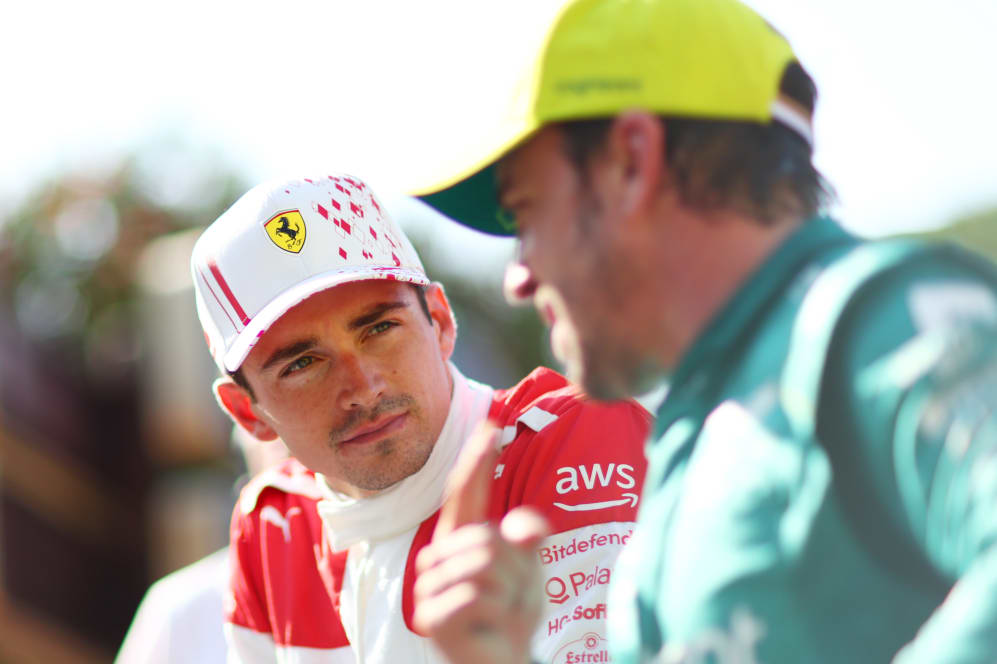 It is a situation that Ferrari would have been able to try and take advantage of a little more with Leclerc directly behind the front two in qualifying, before a penalty for impeding Lando Norris in Q3 dropped him on to the third row. The stewards deemed Ferrari were at fault for the incident, and it continues a run of poor luck at a home race that has been so cruel to Leclerc at times.
Fourth place last year was the first time Leclerc has seen the chequered flag in any race here, and even on that occasion he lost out from pole position. He now faces a much tougher task to try and reach the podium for the first time.
READ MORE: Leclerc hit with three-place grid penalty for impeding Norris in Monaco qualifying
3. Can Perez salvage something?
The first big shock of the weekend came in Q1 when last year's race-winner Sergio Perez crashed on just this fifth lap of qualifying.
One of the pre-race weekend favourites, Perez hit the barriers hard on the outside of Sainte Devote and brought out the red flags, ending his participation early on.
In previous races this season when Red Bull have hit trouble their drivers have been able to recover on a Sunday such is the pace of the car, but the challenge is of a completely different magnitude in Monaco.
Perez will start from last place – or the pit lane – and will need a chaotic race to provide him with any opportunity to climb into the points. But he does have the best car to try and make something happen so if we're going to see some brave overtaking moves on Sunday they're most likely going to come from the Mexican.
READ MORE: Bernie Collins picks out 5 key lessons from history that teams must heed to plot their Monaco strategy
4. Pit stop timings
In a race where the most important thing is track position, anything that can influence that is a priority for the teams to get right. And the pit stop window is certainly that.
If I paint you a picture of a slower car leading a much faster one, in Monaco the track layout makes it so tough to overtake unless the car ahead makes a mistake. The only time that the leading car won't be able to influence the pace of the one behind it is when they make their pit stops, as long as they're not on the same lap.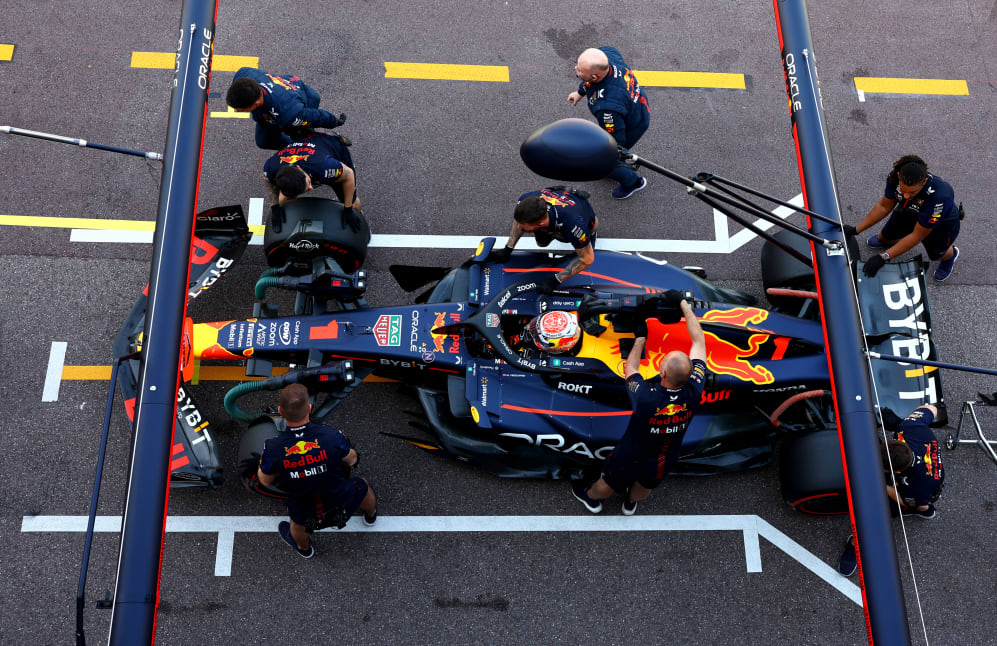 Pitting first as the car ahead can lead to you freeing the car behind to circulate more quickly and potentially jumping ahead when they make their own stop – but similarly allowing the following car to pit first and use fresh tyres for one lap to try and gain an advantage could also see them leapfrog ahead.
Get the timing of the stop wrong and emerge into traffic and things can get even worse, so the strategists are always hard at work trying to make sure that they get their car into clear air. That puts even more pressure on the pit crews too, because any mistake in the tight pit lane is likely to be even more heavily punished here than at any other venue.
HIGHLIGHTS: Relive an action-packed qualifying as Verstappen takes pole in Monaco over Alonso
5. Safety Cars and red flags
Along the same lines of the above, incidents can also open up opportunities even for those drivers not caught up in anything. A conveniently-timed Safety Car can allow you to make a pit stop and lose less time than your rivals if they have already made theirs, but then making that stop after an incident can come with a further risk.
Remember George Russell's misfortune in Melbourne? If a Safety Car turns into a red flag because a barrier repair or track clearing is required, then the rest of the field will be able to make changes during that period without losing any time at all. And such fine margins have a huge influence on the outcome of the race in Monaco given how tough it is to try and recover if you end up out of position.
To read on, sign up to F1 Unlocked for free
You'll unlock this article and get access to:
Live leaderboard data
Epic experiences and rewards
Money-can't-buy competitions