Alonso penalised for ignoring blue flags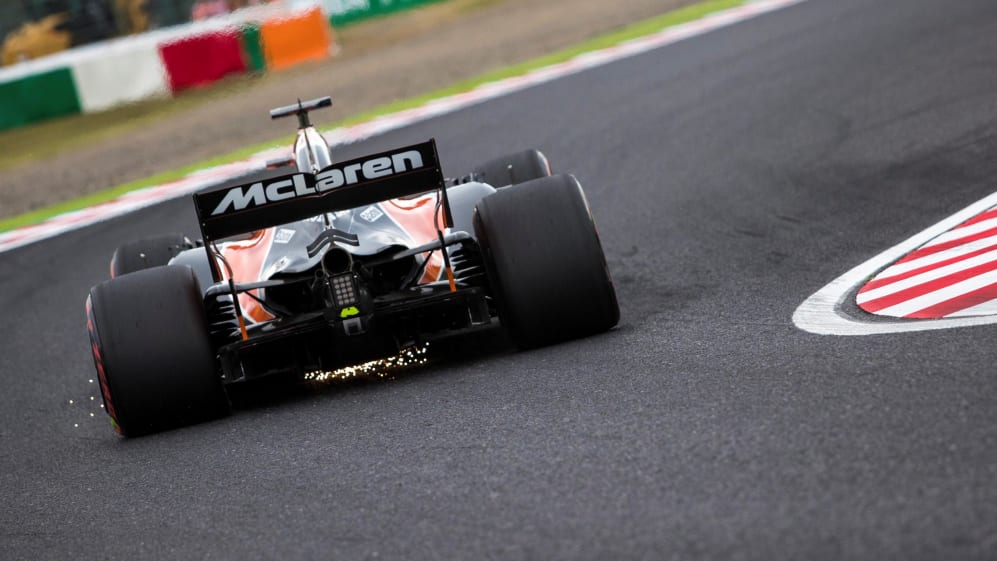 McLaren's Fernando Alonso has been reprimanded by Suzuka stewards and given two penalty points on his Super License for not adhering to blue-flag rules correctly whilst being lapped during Sunday's Japanese Grand Prix.
Alonso was locked in a late-race battle for 10th place with Williams' Felipe Massa when leader Lewis Hamilton closed in on him - and officials deemed that he did not allow him to pass at the earliest opportunity as required by the rules.
According to the stewards, Alonso was shown a solid blue indicator light on his dash and waved blue flags between Turn 14 and Turn 15 on Lap 51. He also had received a flashing blue light informing him that race leader Lewis Hamilton was closing on him for over a lap before. Alonso let Hamilton pass during lap 52 at Turn 11.
Alonso noted in his hearing with the stewards that there was an opportunity to allow Hamilton to pass on the front straight, but not thereafter until Turn 11. The Stewards accepted that there are limited safe places to let a car past between Turns 2 and 9, which contributed to the length of time it took to allow Hamilton through.
In applying the penalty, the stewards compared the incident to other similar ones and considered that while a breach of the rules, it was less severe than others and that when the Spaniard did move over he gave plenty of room to Hamilton, and subsequently to Red Bull's Max Verstappen.
It was Alonso's first reprimand of the season.