AlphaTauri say Tsunoda has taken 'a big step forward' compared to his rookie season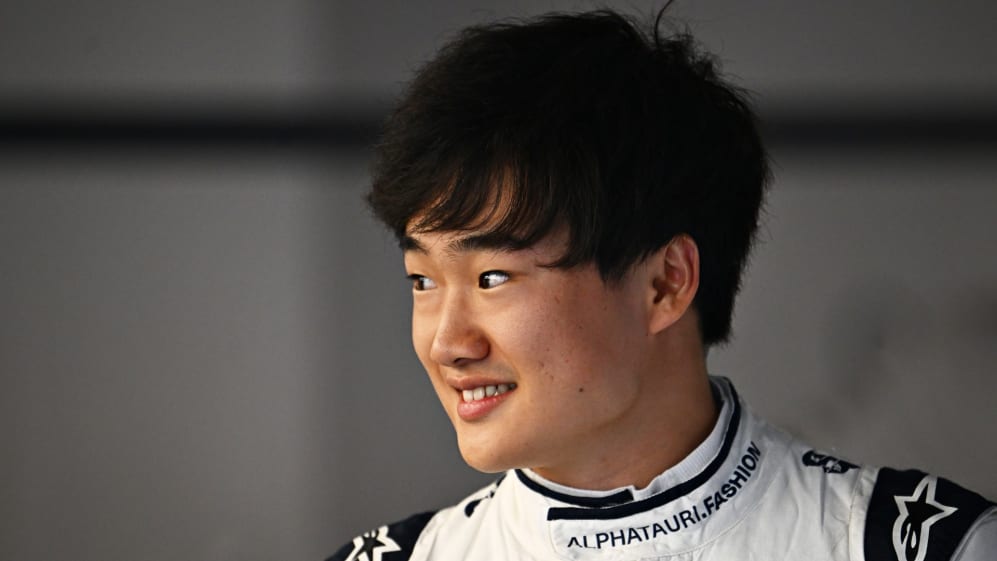 AlphaTauri Head of Vehicle Performance Guillaume Dezoteux believes driver Yuki Tsunoda has taken a "big step forward" in his sophomore season, as he revealed his delight at the Japanese driver being able to push team mate Pierre Gasly this season.
Tsunoda has made a good start to the 2022 season, and currently sits 15th place in the drivers' championship – on 11 points – five points behind team mate Pierre Gasly. However, at the same point last year, in his rookie season, Tsunoda was on nine points, while Gasly was on 40.
And speaking ahead of the Azerbaijan Grand Prix, Dezoteux was asked about the areas were he believed Tsunoda had improved this season, replying: "Yuki took a big step forward compared to last year. He has more experience, he knows the tracks, he knows his engineers and mechanics, so the relationship is improving constantly.
READ MORE: An all-British Mercedes line-up and Leclerc on the attack – 5 storylines we're excited about ahead of the 2022 British GP
"I think it is a very difficult and challenging championship for the young drivers. There are little opportunities for testing; the winter test is very busy and there a lot of genuine targets for understanding about the car, so it is difficult to dedicate time to the driver and let him learn about the car.
"I think this conflates a little with the rookie driver discovering the tracks and the cars. For sure he is building up from last year a lot, and now he is able to be more consistent, his feedback has improved a lot, his engineers understand what he needs to go fast. And he's got closer to Pierre, which is very positive because it is also pushing Pierre, so I'm really happy with the situation now."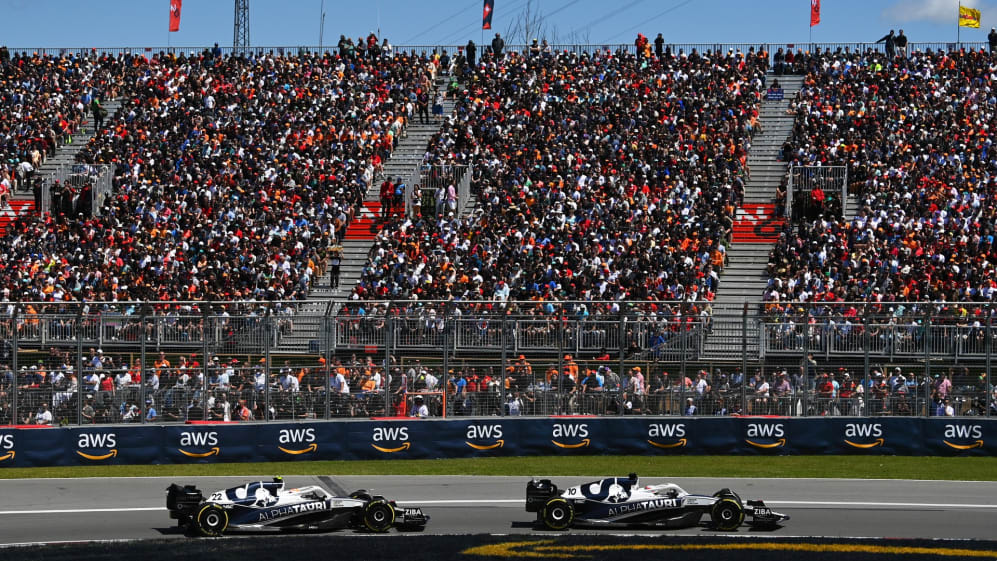 Heading into Silverstone last year, AlphaTauri sat fifth in the constructors' championship on 48 points, as opposed to this season where they sit seventh, on 27 points. But Dezoteux believes his team have a better car than their points total suggests, insisting that a combination of "bad luck" and "mistakes" have been contributing factors behind their "difficult" start to the season.
"It's been a difficult start of the season for us," said Dezoteux "The car pace is definitely worth more than the points we have so far. The first three races of the season, we had quite a lot of bad luck; almost every time the Safety Car is coming out just after our pit stop in the race, so there's not much you can do about that.
READ MORE: F1 continues push to hit Net Zero Carbon by 2030 target
"In Imola, we had a strong weekend, also in Miami, a lot of mistakes but generally we've been more competitive. Barcelona has been challenging. The track condition, the very hot track temp was something that didn't really suit our package and that we need to improve.
"Since Monaco... the car showed good performance in the twisty low-speed corners and we have quite good mechanical grip. We've found a way to make the car comfortable."
Tsunoda will now look ahead to this weekend's British Grand Prix, where he'll endeavour to bounce back from a blot on his 2022 copybook in Montreal last time out, when he crashed at the pit exit midway through the race.