Alonso says he's 'ok and looking forward to getting 2021 underway' after surgery on broken jaw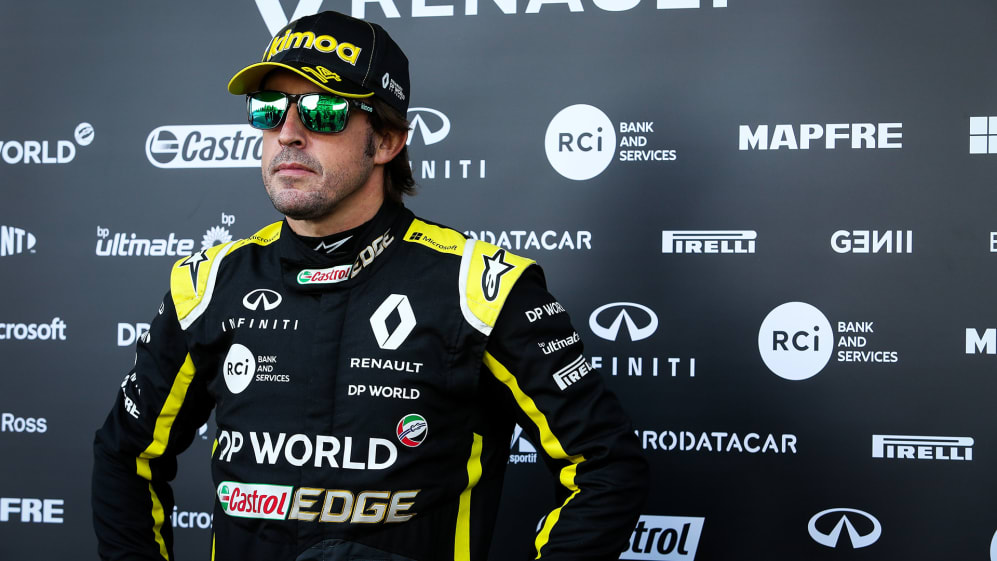 Fernando Alonso has undergone a "successful corrective operation" for a fractured jaw following a cycling accident in Switzerland, according to his Alpine team – with the Spaniard expected to be declared fit for pre-season testing in March.
Following the accident while training in Switzerland, Alonso was immediately taken to hospital, with x-rays revealing a fracture to his jaw that required surgery.
READ MORE: Fernando Alonso 'conscious and well' after road cycling accident in Switzerland
A statement released on Friday morning from Alpine said: "Fernando Alonso was kept under observation in hospital in Switzerland. Medics discovered a fracture in his upper jaw and conducted a successful corrective operation. The attending medical team are satisfied with his progress.
"Fernando will remain under observation in hospital for a further 48 hours."
The statement also added optimistically that Alonso "will be able to progressively resume training. We expect him be fully operational to undertake preparation for the season."
Swiss police have also confirmed that Alonso collided with a motorist outside a supermarket car park.
They said in a statement: "The cantonal police report that yesterday [Thursday] just before 2pm in Viganello, a 42-year-old Swiss motorist domiciled in the Lugano area was driving in via La Santa in the direction of Pregassona.
"According to an initial reconstruction and for reasons that the police investigation will have to establish, while making a left turn maneuver to enter a supermarket parking lot, there was a collision with a 39-year-old Spanish citizen, who was riding his bicycle, as he was passing the column of stationary vehicles in the opposite direction on the right.
"The collision occurred against the right side of the car. On the spot agents of the cantonal police intervened and, in support of the police of the city of Lugano as well as the rescuers of the Green Cross of Lugano who, after having given the first care to the cyclist, transported him by ambulance to the Hospital. The 39-year-old suffered a fractured jaw."
Alonso himself tweeted a message to his fans on Friday afternoon, writing: "Thanks for all your wishes, I'm ok and looking forward to getting 2021 underway."
Oops! Error retrieving Twitter post
Alonso's prognosis will be a relief to both the driver himself and Alpine as they prepare for his F1 comeback, with Alonso set to return to the sport this season, having left at the end of 2018 following four largely frustrating seasons at McLaren.
Alonso is due to try out Alpine's new F1 car, set to be called the A521, at the Bahrain International Circuit for pre-season testing on March 12-14, ahead of the season-opening Bahrain Grand Prix on March 28.
In joining Alpine, meanwhile, Alonso will be returning to the 'Enstone' organisation with whom, in their Renault guise, he won his two World Championships in 2005 and 2006.