Amna and Hamda Al Qubaisi join MP Motorsport for 2023 F1 Academy season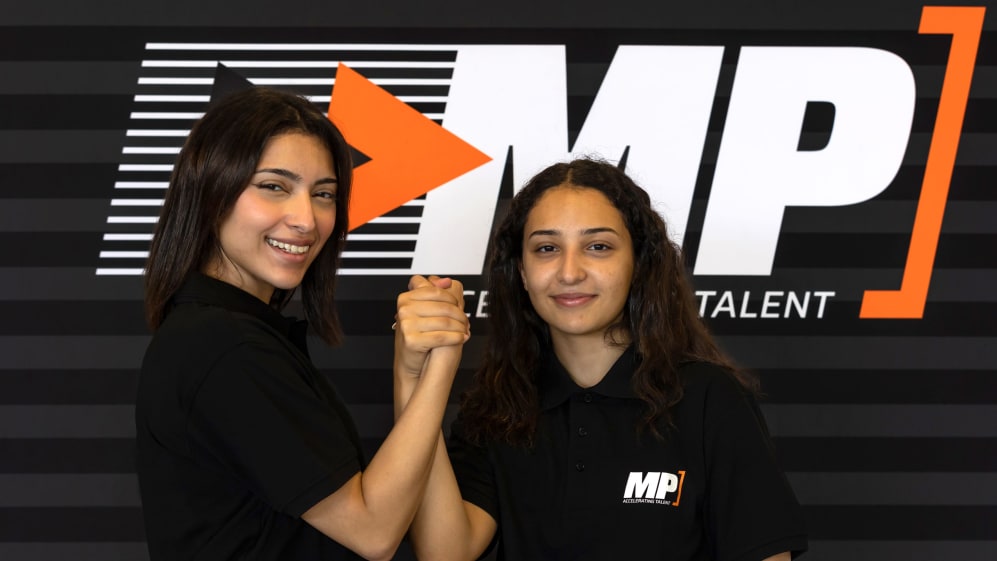 Amna and Hamda Al Qubaisi have become the latest drivers announced for the inaugural F1 Academy season, with both sisters set to compete for MP Motorsport in the new all-female series.
Amna, 22, made her single-seater debut in 2018, competing in Italian F4, before becoming the first Emirati and female racer to compete in the Formula 4 UAE Championship the following year.
READ MORE: Chloe Chong joins PREMA Racing for 2023 F1 Academy season
She also brings experience with her, having also driven in the Asian F3 Championship, Formula Regional Asian Championship and a two-round appearance in the Formula Regional European Championship by Alpine.
Meanwhile 20-year-old Hamda began her single-seater career in 2019, driving in Italian F4, and in 2021 she made history by becoming the first female racer to claim a podium in the Championship. That same year, she finished fourth in F4 UAE and then went on to step up to the Formula Regional Asian and European Championships.
"I'm super excited to announce that I'll be joining MP Motorsport for the F1 Academy," said Amna. "MP Motorsport is a fantastic team with decades of expertise, so I'm really happy to be a part of this family. I'm also really happy to be back behind the wheel and see where this takes us."
Oops! Error retrieving Twitter post
Hamda added: "I'm excited to announce that I'll be racing with MP Motorsport for the F1 Academy. I'm excited to represent MP Motorsport in this series and I'm aware of the team's amazing past, so I can't wait to continue with them and grow."
Team Principal Sander Dorsman said: "We are absolutely thrilled to welcome Amna and Hamda to our F1 Academy squad. They are from a family that carries speed in their veins and have a bright future in motorsport ahead of them.
READ MORE: From F1 outings to a royal honour – The career highlights of Susie Wolff: F1 Academy's new Managing Director
"I have fond memories of the Dubai 24 Hours in which we competed against their father Khaled who won it twice back in 2012 and 2013 when Amna and Hamda were still little girls, and then for a third time in 2020.
"It's amazing to realize that they have grown into fierce competitors in karting and now in single seaters where they form arguably the quickest sister act in the entire world of motorsport. 2023 is going to be great with the pair of them."
For up-to-date news and information about F1 Academy, head to the official website here.