Podcast
Amp and Formula 1 announce brand-new 'Fast and Loose' radio shows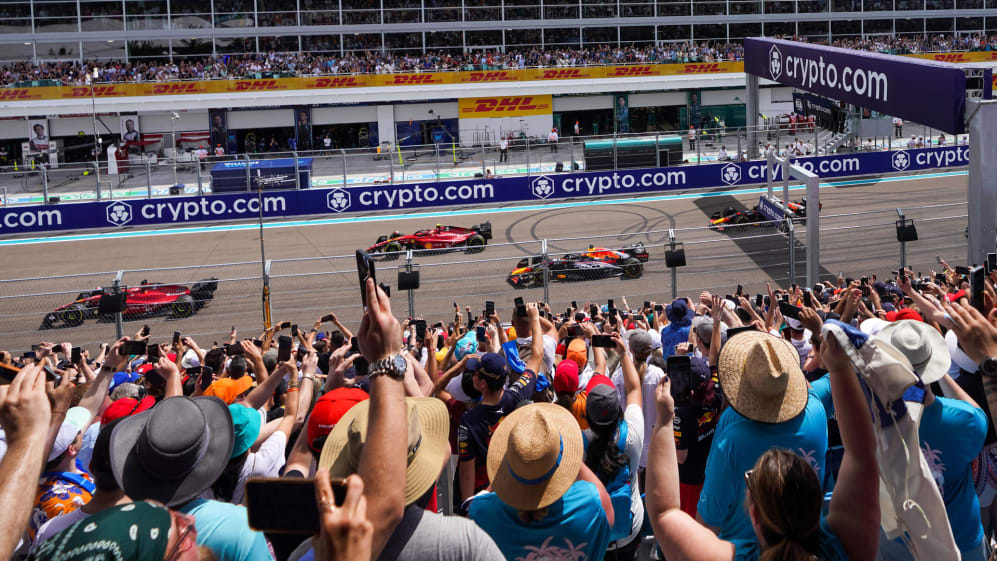 Amp, the new live radio app from Amazon, will premiere their new exclusive Formula 1 programme Fast and Loose during this weekend's Belgian Grand Prix as part of a brand new partnership with F1.
Fast and Loose will include a live and interactive post-race show hosted by actor and comedian Will Arnett (host of Smartless, star of Arrested Development, BoJack Horseman), plus a live simulcast show hosted by Michelle Beadle (What Did I Miss?, ESPN) and The Kid Mero (Desus and Mero).
Amp can be downloaded from the iOS App Store and F1 content can be listened to instantly on Alexa-enabled devices by asking: "Alexa, play F1 on Amp".
Amp will premiere its new F1 programming with the Fast and Loose Sidecast with Beadle and The Kid Mero this Sunday, before Arnett hosts the Fast and Loose Post Show after the Belgian Grand Prix itself – with F1 champion Mika Hakkinen plus Katie Osborne joining for a unique spin on the race, chats with the drivers and calls from listeners.
"Like many other Americans, I have recently become obsessed with Formula 1," said Arnett. "They wouldn't let me drive the cars, so instead, I'll be taking calls live from the sidelines.
"I'm so excited to start on my true path in life – sports commentary – and with some great talent beside me, we're getting into all things Formula 1 with humour, love for the sport, and of course, some hot takes."
Oops! Error retrieving Twitter post
The Fast and Loose Sidecast will start at race time every race day while the Post Show will kick off on Amp as soon as the race ends. Highlights and features from race coverage will be available on-demand after every race weekend on all podcast services, ad-free for Wondery+ subscribers and on Amazon Music.
"Formula 1 is proud to work with Amp on showcasing an exciting slate of shows to complement our race coverage," said Ian Holmes, Director of Media Rights and Content Creation for Formula 1. "With Amp, F1 fans in the US can now interact with races in a brand-new way, taking the fan-experience even further beyond the track."
Matt Sander, Head of Business and Operations for Amp, added: "Formula 1 is undoubtedly one of the most popular sporting events in the world, and has taken the US by storm. And now, Amp will be the preeminent destination for live, interactive race commentary and entertaining analysis, mic'd by voices that fans already know and love.
"Fast & Loose highlights what makes Amp so special – the magic of live reactions from incredible talent, elevated by F1 fans participating in the show. Whether you are new to F1 or watched Mika [Hakkinen] race, you will laugh, cry, and yell alongside the races on Amp."
Amp can be downloaded in the US iOS App Store here. Fans can also access F1 content on Amp on Alexa-enabled devices by asking, "Alexa, play F1 on Amp."
To learn more, head to the Amp website.