Feature F1 Unlocked
ANALYSIS: Why Szafnauer, Permane and Fry departed Alpine on Friday at Spa – and could Mattia Binotto be part of the rebuilding process?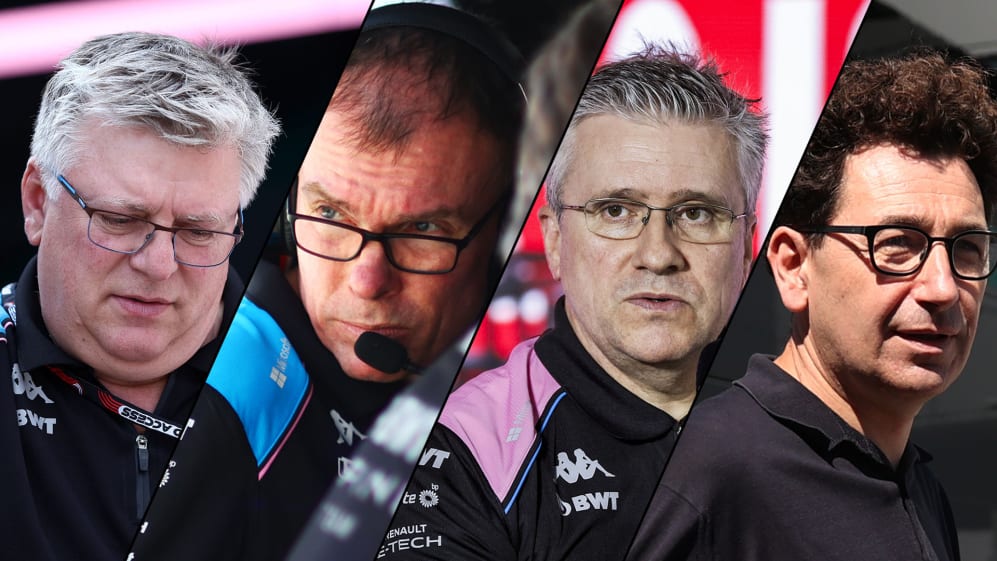 In the space of just 10 minutes on a dramatic Friday afternoon at Spa, Alpine parted ways with not one, not two, but three senior figures, with Team Principal Otmar Szafnauer, Sporting Director Alan Permane and Chief Technical Officer Pat Fry leaving the French team.
These are the latest tweaks in a crazy month for Alpine, which began with the team securing a €200m cash injection from a group of investors including Hollywood actor Ryan Reynolds.
READ MORE: Alpine confirm Team Principal Otmar Szafnauer and Sporting Director Alan Permane to leave team after Belgian GP
The team then promoted Bruno Famin – who heads up the power unit side – to the role of Vice President of Alpine Motorsports, leading all the company's motorsport activities including the F1 Team, reporting into CEO Laurent Rossi. Then just 10 days later, Rossi was moved aside to "special projects" with Philippe Krief succeeding him as CEO – the start of a chain reaction.
It's the latest overhaul in a tumultuous five-year period for Renault, which became Alpine in 2021.
Since 2018, Cyril Abiteboul (Team Principal), Marcin Budkowski (Executive Director), Nick Chester (Technical Director), Bob Bell (Chief Technical Officer), Peter Machin (Head of Aerodynamics) and Remi Taffin (engine chief) have all left.
Davide Brivio spent just one year as Racing Director, having come from MotoGP, before being moved away from the F1 programme, while the team lost drivers Oscar Piastri to McLaren for this season and Fernando Alonso to Aston Martin.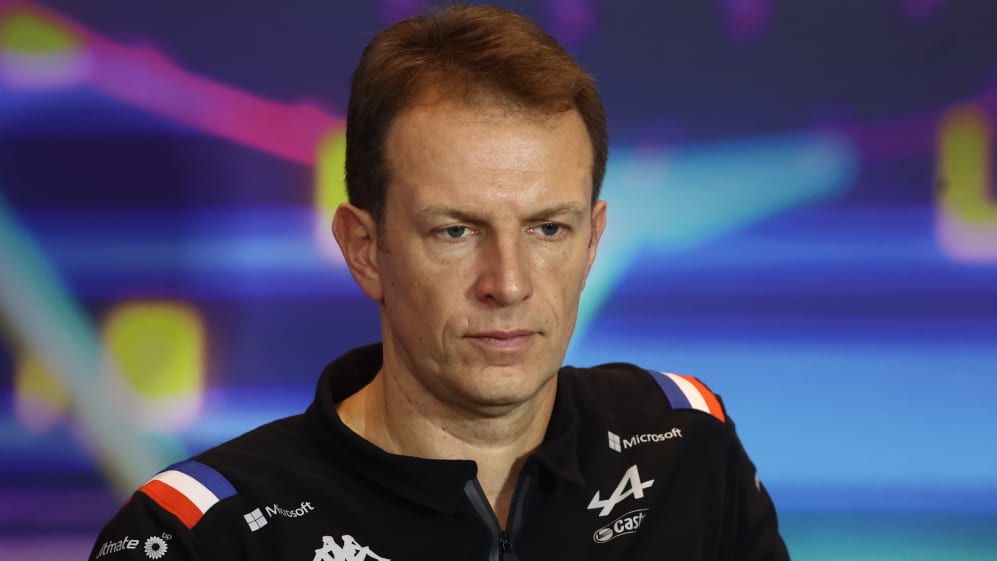 Why are Alpine wielding the axe so aggressively right now?
Ultimately, Alpine have so far this season failed to live up to Renault Group CEO Luca de Meo's lofty expectations. The French team finished fourth last year and De Meo expected them to match that finish in 2023 and, more importantly, slash the performance gap to the big three – Red Bull, Mercedes and Ferrari.
However, that goal looked near impossible from race one, with the team having gone backwards into sixth in the constructors' championship – leapfrogged convincingly by Aston Martin and McLaren. There have been a string of operational errors, reliability has been below par and the rate of development has fallen significantly short of targets.
BEYOND THE GRID: Otmar Szafnauer on his early childhood, years in F1 and leading Alpine upwards
Regarding the power unit, it's understood that the Renault E-Tech RE23 has a deficit over the rest of the grid. That has led to the team pushing for the equalisation of power units. As it stands, there is a freeze on PU development, with only changes for reliability permitted. Renault are believed to be 15kw down on their rivals, which sources say gives them a deficit of around 0.25s per lap. At circuits like Silverstone, that swells to 0.4s. At the slow-speed Hungaroring, it's closer to 0.1s.
It's not just the power unit that is an issue, though. The raw pace of the chassis has disappointed senior executives. In the middle sector at Spa alone, their car is one second down on the best.
Sources say De Meo believes the senior leaders in the team are responsible, and has not accepted their reasoning for why the team is in its current position. He is known to be a tough taskmaster and demanded more when he met with them in recent weeks.
READ MORE: Alpine announce new brand CEO as Laurent Rossi moved to 'special projects'
Why have Szafnauer and Permane left the team?
In those conversations with De Meo, it soon became clear there was significant disagreement regarding the timescale in which Alpine can get into a position to fight for podiums and wins regularly.
Szafnauer – who spent more than 12 years at Force India, which became Racing Point and Aston Martin during his tenure – and Permane, who has been at Alpine under their various guises for 34 years – argued it would take until 2026 to achieve De Meo's targets (which is give or take around 100 races – the deadline he was given by management to have the team in a spot to be fighting for wins).
De Meo is said to have told them he wanted to achieve that status sooner than 2026.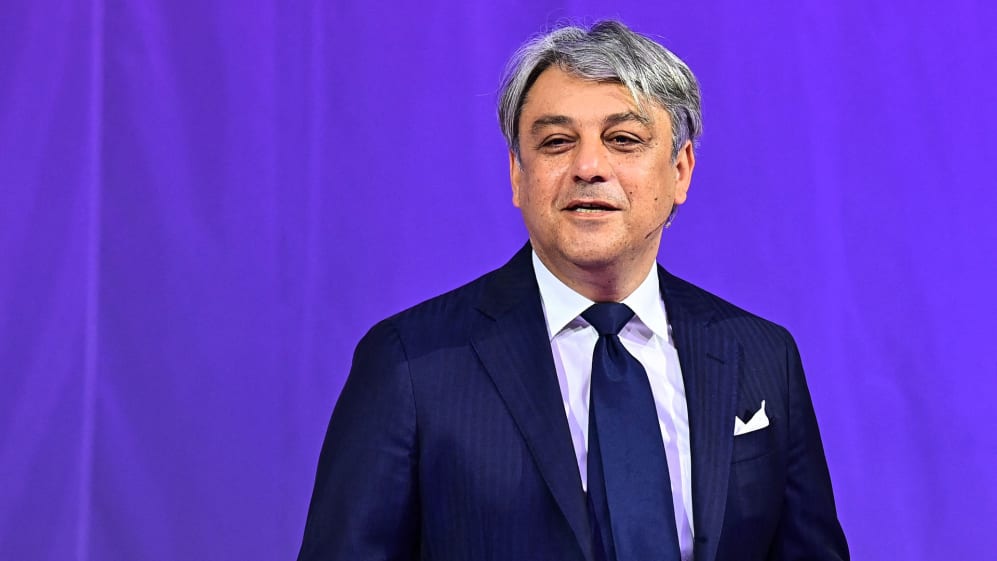 There was also a growing feeling among senior executives that while they respected what many of the senior leadership team had achieved in their careers to date, doubts were creeping in as to whether they currently had what it takes to move the team from top of the midfield at the end of 2022 to a regular contender at the sharp end of the field.
With the two sides at loggerheads, it was clear a continuation in the duo's roles was untenable and on Friday, senior figures at Group Renault pushed the button to announce the split.
READ MORE: Alpine promote Bruno Famin to Vice President of Alpine Motorsports
What's next for Szafnauer and Permane?
They will continue in their roles until the end of Belgian Grand Prix weekend and then enter a period of gardening leave.
Szafnauer's garden leave will last for a year, which is 66.6% of the time he has spent at the helm at Alpine, having only joined 18 months ago.
Szafnauer was emotional on Friday. He believed in the project and the job that he was doing. He had recruited many staff during his time at the team – and that made it even more difficult to tell them that he was leaving before the job was complete.
The American has unfinished business with F1 and is motivated for a return with another team.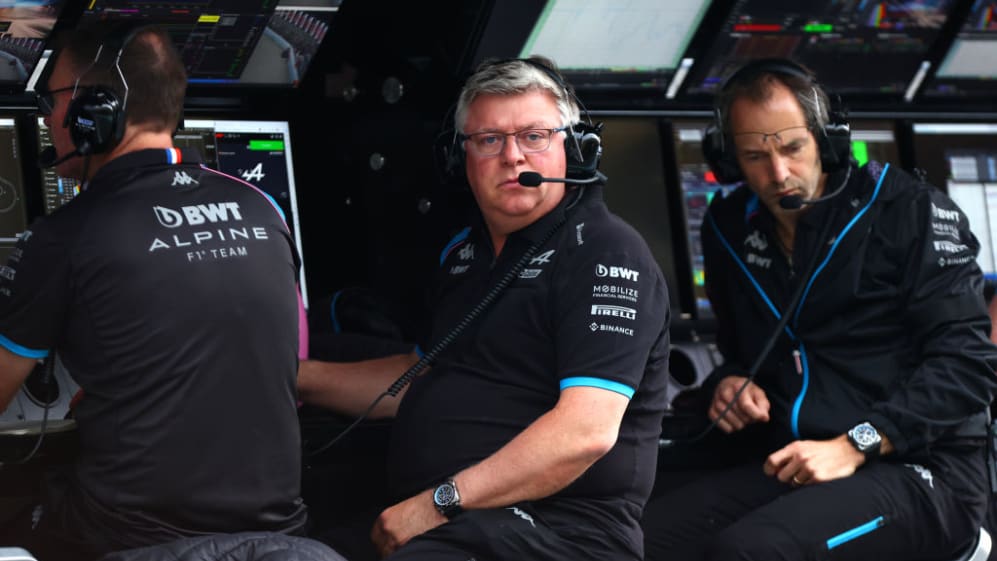 Permane has an immense amount of experience in F1, having been at the team during their World Championship victories with Michael Schumacher and Fernando Alonso. He is rated highly by many in the paddock, including Red Bull Team Principal Christian Horner.
BARRETTO: How a flying lap of Silverstone feels alongside race-winner Esteban Ocon
"I doubt he's going to be unemployed for too long," said Horner on Friday. "Just hats off to what he's done with that team. Particularly, one has to look at the difficult periods when they were looking at insolvency and the issues with shareholders and the transfer for all the team.
"That's when the team needs clear guidance and leadership and mainstays and I was particularly impressed at that point in time that he was a solid pillar. Best of luck for him for the future."
Should he wish to stay in F1 – and with the pool of available experienced F1 personnel reasonably shallow – it is likely he will find a role elsewhere on the grid.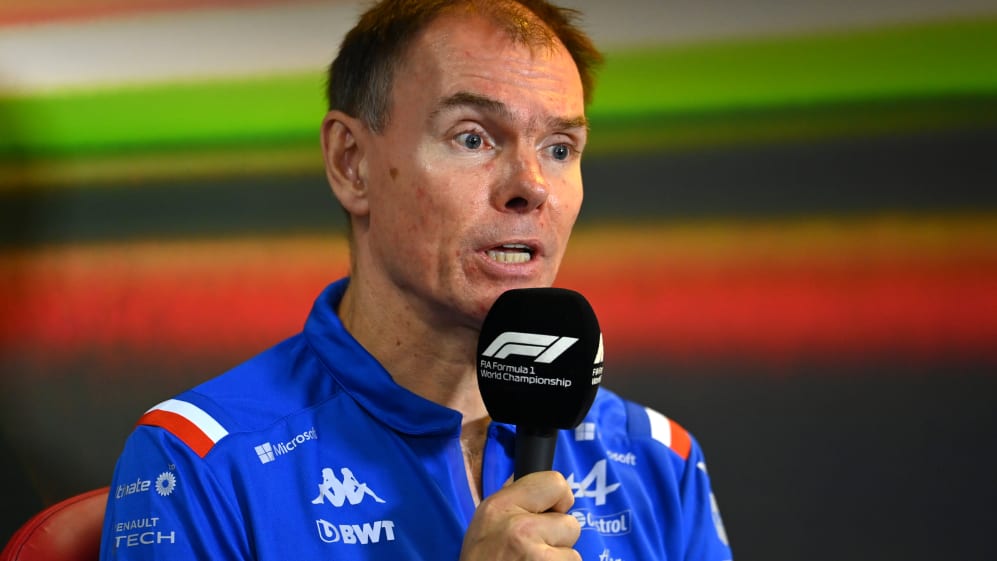 Who will replace them?
For now, Famin will assume the Team Principal duties, alongside his role as head of the power unit and his duties as Vice President, Alpine Motorsports while Alpine Academy Director Julian Rouse will be interim Sporting Director.
This will allow time for Famin to work out how he wants to restructure the whole F1 team going forward. Given he is dovetailing three huge roles, he will likely bring in at least one – but probably two – new personnel.
Sources suggest former Ferrari Team Principal Mattia Binotto is in the frame for a return to F1 with the French team. The Italian has a very strong legacy heading up Ferrari's power unit division before he stepped into the team boss role that he vacated late last year – and sources say he is very, very keen for a route back into F1.
It is believed De Meo is giving Famin the resources to rebuild the team, which is currently operating below the budget cap, and that should aid them in attracting experienced personnel. It won't be the work of a moment, though, especially as notice periods have got increasingly long in recent years.
However, De Meo wants change quickly – and that is part of the reason why the moves at the top have been made sooner rather than later. With McLaren 40 points clear of Alpine in the constructors' championship and accelerating away, and Williams 36 adrift in seventh, the French team are something of an island in sixth. It means meaningful improvement in terms of championship standings is unlikely to happen until next year at the earliest.
As a result, there is a growing feeling among senior executives that the focus needs to shift entirely to the 2024 chassis, while continuing to put plenty of resource towards the 2026 power unit project to ensure they can get on terms with and, in ideal world, outperform their rival manufacturers at what will be the next big reset of the rules.
READ MORE: More efficient, less fuel, and carbon net zero – 7 things you need to know about the 2026 F1 engine regulations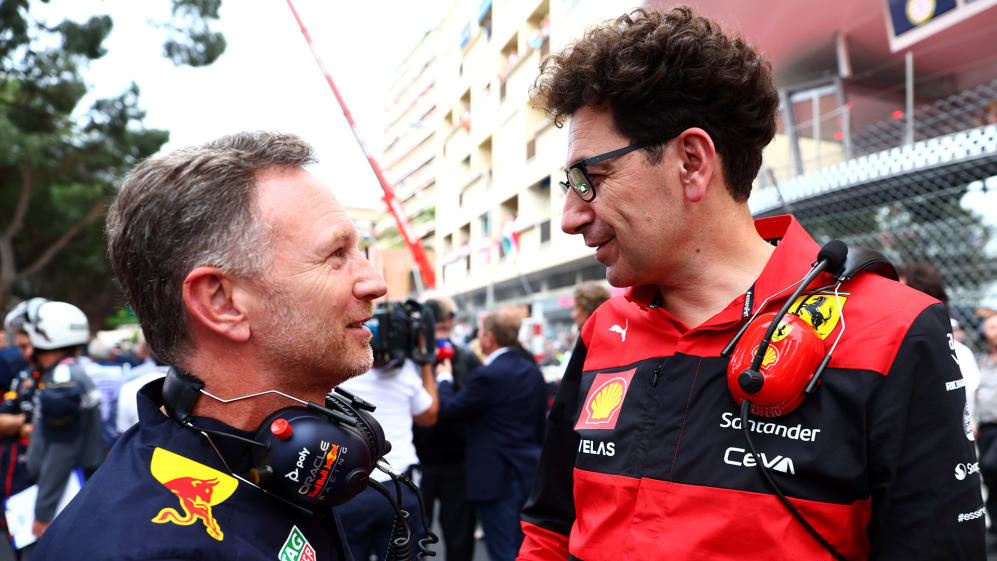 Why did Fry leave?
Fry's departure isn't linked to that of Szafnauer and Permane as it has been several months since he decided to leave the team and sign up for the same role at rivals Williams.
Speaking on Friday at Spa, Williams boss James Vowles said he contacted Fry back in January – before even he had started the role at Grove – and told him he was the one he wanted to build up and lead the technical team at Williams.
READ MORE: Williams announce Pat Fry as new Chief Technical Officer
At the time, Vowles said Fry told him he wanted to crack on with the Alpine project, but in April, it became clear Fry was changing his mind and a sync up was possible. In the following weeks, a deal was done.
Fry has a track record of contributing significantly to revitalising teams. He played a key role in McLaren's revival when he re-joined them in 2018 and has aided Renault which became Alpine's move up the pecking order.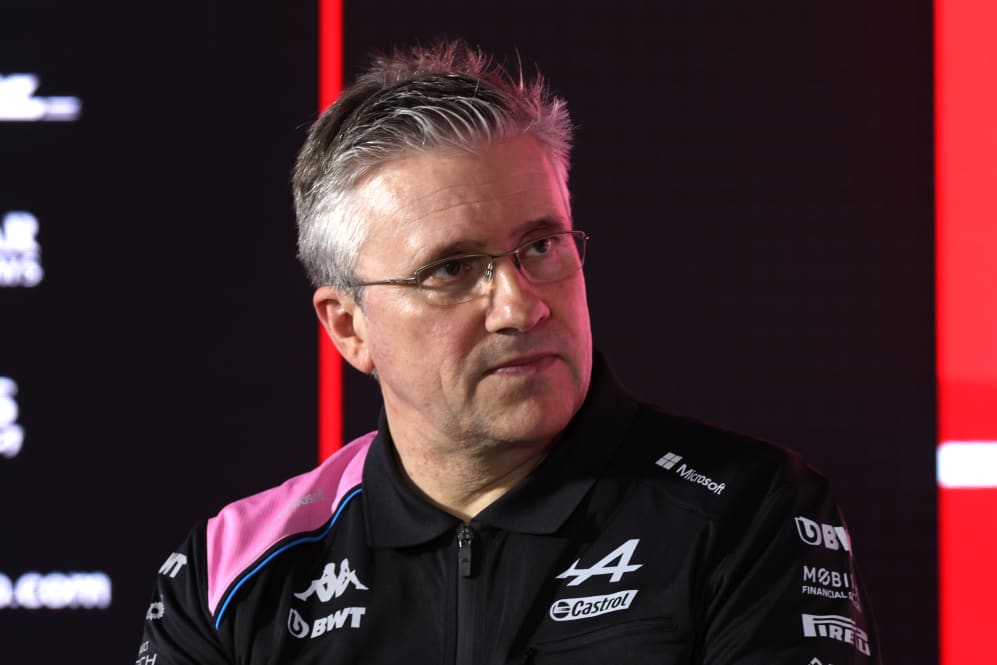 Vowles believes Fry can do the same at Williams – and the duo will be afforded the time to do it. That was enough to convince Fry to leave Alpine.
BEYOND THE GRID: James Vowles on his time as Williams Team Principal, Alex Albon, Lewis Hamilton and much more
Alpine were accepting of Fry's decision and comfortable with their plan to change things up. Technical Director Matt Harman will now take on overall responsibility for the chassis, while Famin works out whether or not he wants to replace the CTO role vacated by Fry.
That's just one piece of a massive puzzle Famin must now put together. And based on how things have played out in recent weeks, speed will be of the essence.
To read on, sign up to F1 Unlocked for free
You'll unlock this article and get access to:
Live leaderboard data
Epic experiences and rewards
Money-can't-buy competitions