Feature
ANOTHER SHOT AT SUCCESS: 8 drivers who earned a second chance to prove their worth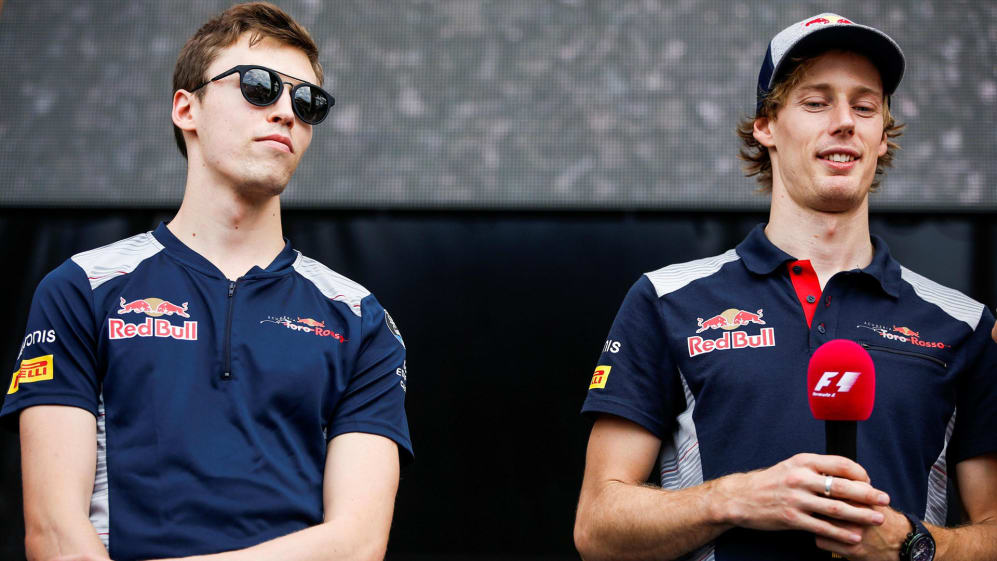 When Toro Rosso ditched Daniil Kvyat in favour of Brendon Hartley at the back end of last season, 18 months after Red Bull had demoted him to their junior team, a Formula 1 return for the Russian seemed unlikely. But such has been the unpredictability of this year's driver market, the Russian will be back behind the wheel of an F1 challenger again in 2019 – and in a familiar seat…
Pierre Gasly's performances for Toro Rosso this season have persuaded Red Bull to promote the Frenchman to partner Max Verstappen next term, with Daniel Ricciardo leaving the Milton Keynes squad for Renault.
That meant Toro Rosso had at least one seat available next year, and they have turned to a familiar face in Kvyat – who has 72 Grands Prix starts to his name, with a career best finish of second at the 2015 Hungarian GP.
He isn't the first to have been given a another chance in F1, though. In fact, there have been quite a few drivers who have come back, having at one stage been deemed surplus to requirements - some with more success than others...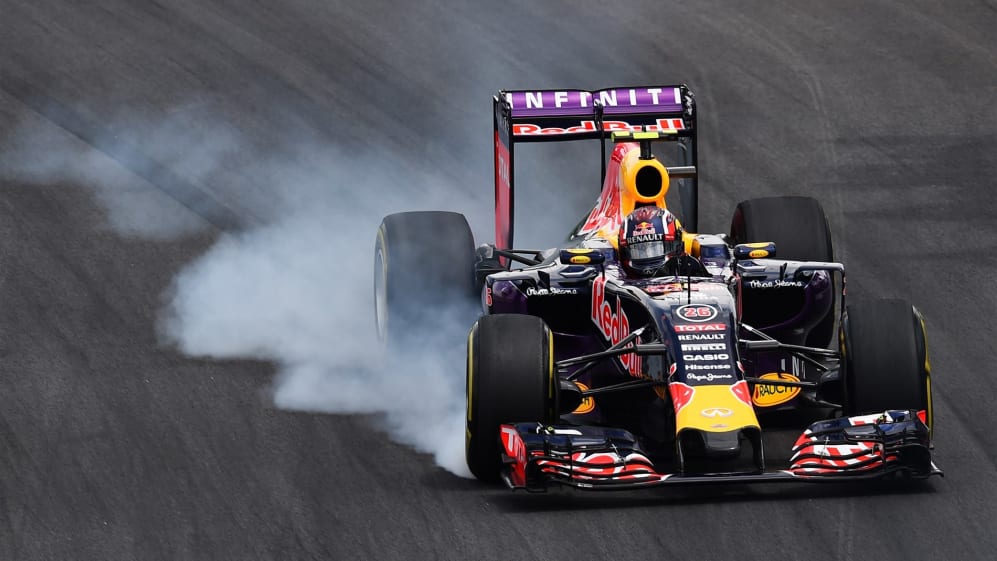 Romain Grosjean
Grosjean was given his Formula 1 chance with Renault for the remaining seven races of the 2009 season. However, despite showing well against Fernando Alonso that year, he was let go for 2010 in what was a transitional period for the team.
It was bitter blow for the Frenchman, who nearly quit racing altogether to become a chef, as he recently revealed to our Beyond The Grid podcast. Eventually however he found his way back to motorsport, winning championships in AutoGP and GP2 to re-underline his talent to those in racing's premier series - and in particular his former employees at Enstone, who, by now known as Lotus, welcomed him back for the 2012 season.
The rest, as they say, is history. He's had his sticky periods, but Grosjean has proved a stellar Grand Prix driver, claiming 10 podiums as well as Haas's first points in F1. Now one of the most senior members of the grid, he'll race on in 2019 with the American team.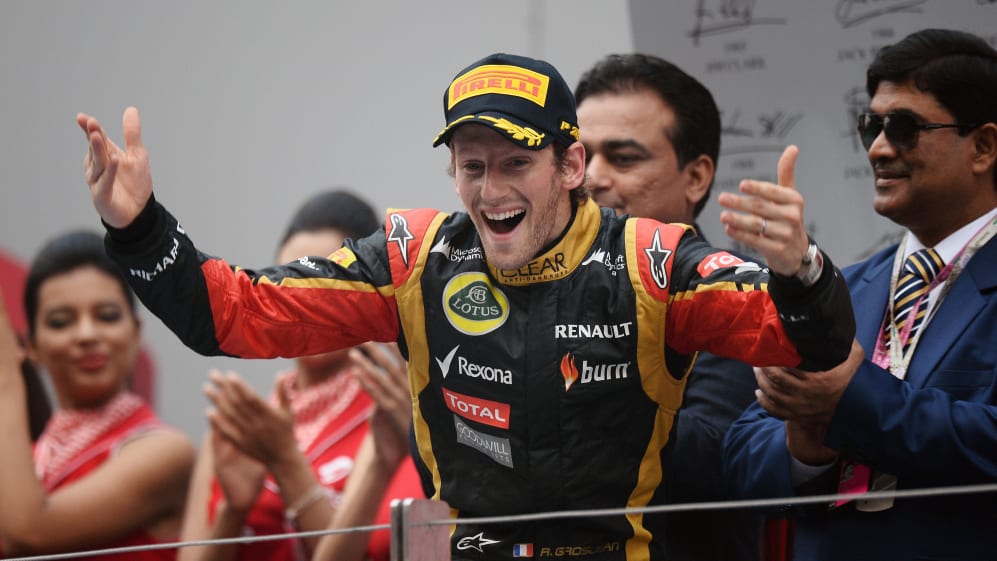 Kevin Magnussen
Grosjean's current Haas partner Kevin Magnussen has suffered not one but two similar setbacks in his F1 career. The Dane, who despite being highly-rated by McLaren, was dropped by the Woking squad after an up-and-down rookie campaign in 2014, with 2009 world champion Jenson Button deemed the preferred partner for the incoming Fernando Alonso in 2015.
Magnussen, who'd scored a podium on his debut for McLaren, stayed on briefly as the team's test and reserve driver, before being told in no uncertain terms - on his 23rd birthday - he was surplus to requirements. So it was no doubt a small victory when he landed a 2016 race seat with the newly-rebranded Renault team as a late replacement for Pastor Maldonado.
However, although Magnussen enjoyed some success – he landed a best finish of seventh in Russia – it was a frustrating comeback for Renault as a works team, and the driver was once again let go.
Not to be defeated, Magnussen found salvation with Haas for 2017 - and finally a long-term home. Having helped spearhead the American team's pursuit of fourth place in 2018, he was retained again for 2019 having blossomed into a quick and consistent performer.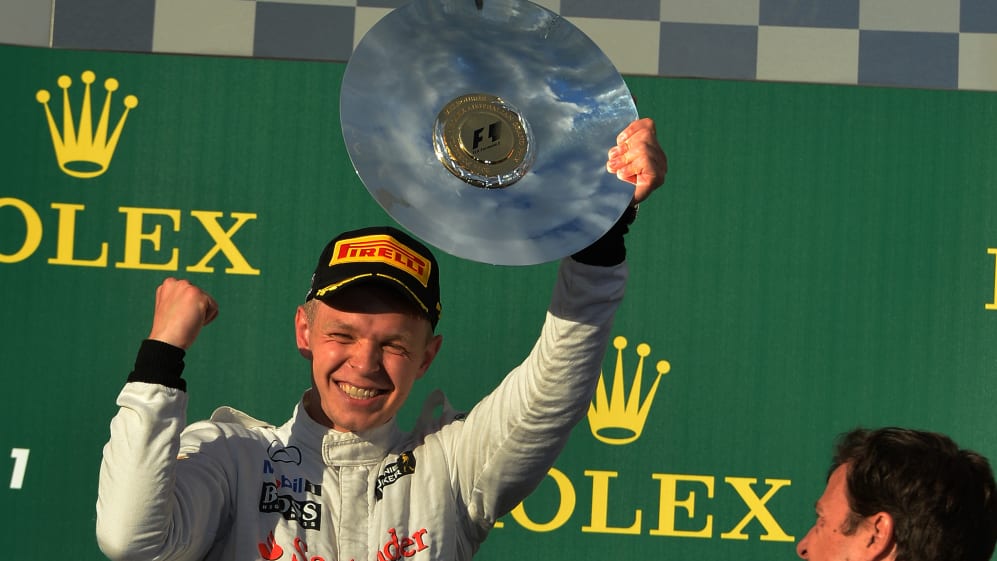 Brendon Hartley
Brendon Hartley's story epitomises the value in not giving up and having faith in your abilities - even if others doubt them. The New Zealander must have thought his chances of making the F1 grid were toast after he was dropped from Red Bull's vaunted young driver programme in 2010.
But after rebuilding both his career and his reputation as a sportscar ace - with both a world title and a Le Mans victory - Hartley suddenly found himself back on the radar of his former bosses when, with a space to fill at Toro Rosso for the 2017 US GP, Red Bull came calling.
Having seen out the season with the Italian team, the Kiwi was rewarded with a full-time deal for 2018. Will Red Bull keep the faith for 2019? After a challenging campaign, that remains to be seen - but no one can say he hasn't seized his chance.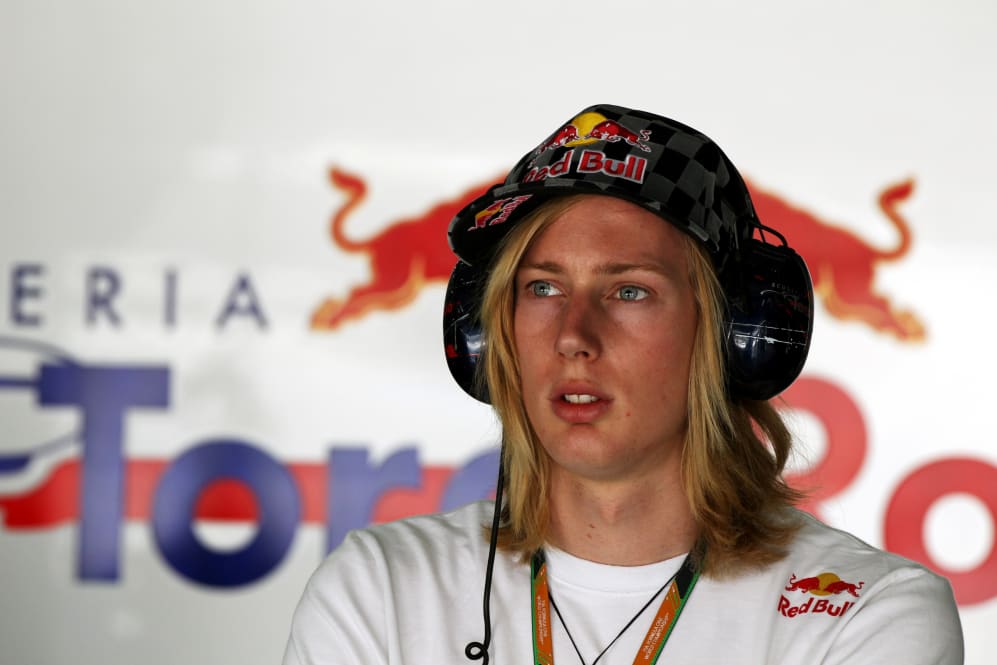 Felipe Massa
Felipe Massa bowed out of Formula 1 last season with a massive 269 Grand Prix starts to his name, and famously came within 38 seconds of winning the 2008 world championship – but it wasn't an easy start to Grand Prix racing for the little Brazilian...
He arrived in F1 as a 20-year-old rough diamond, Sauber partnering him with the capable Nick Heidfeld for the 2002 season. Massa took his first points finish in just his second race, proving his undoubted ability, but too often there were errors and he was moved aside for 2003 for Heinz-Harald Frentzen.
Without a race drive, Massa instead took on testing duties with F1 powerhouse Ferrari - and it would prove the making of him. A year later, older and wiser and having worked alongside Michael Schumacher, he re-joined Sauber's race team and from there never looked back. But it could all have been different if those around him had lost faith.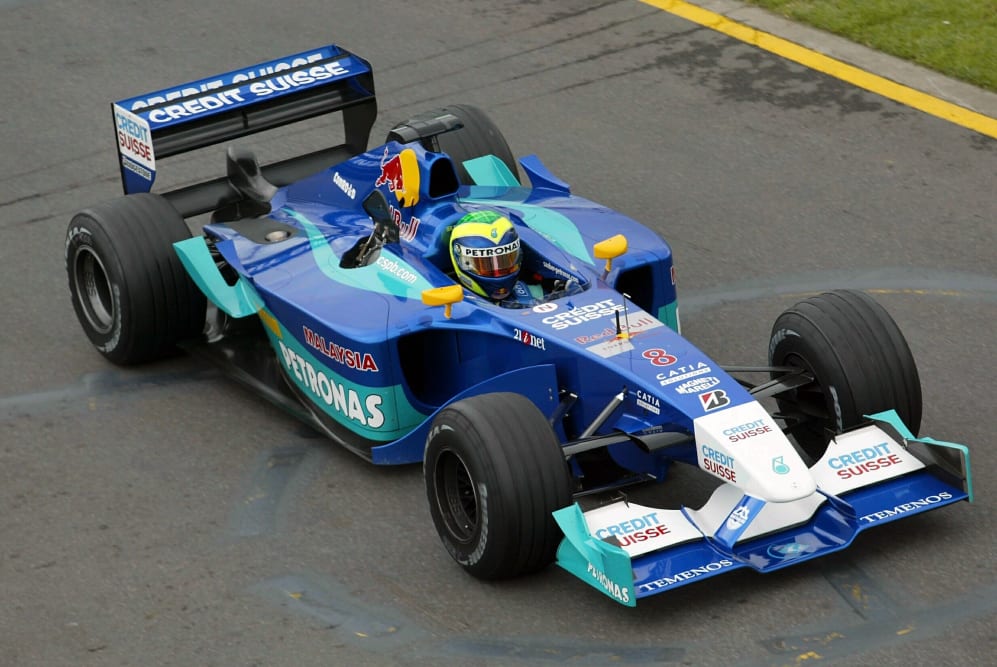 Alex Zanardi
From two-time CART champion to Paralympic hero, Alex Zanardi's is an inspirational story like none other. But his career in Formula 1 was a stop-start affair in which he never quite showed the glittering talent within.
After a handful of races for Jordan and Minardi in 1991 and 1992, Zanardi got his hands on a full-time ride with Lotus for 1993 alongside Johnny Herbert, and proved a vital cog in the development of the team's active suspension system before a monster crash in practice at the Belgian Grand Prix ended his season prematurely and set the tone for a miserable 1994, which began late due to his recovery from concussion and ended with the team disbanding.
With no F1 options on the table, Zanardi looked instead to America where, with his loveable personality and swashbuckling style, he became an instant hit, winning two CART titles. Had F1 inadvertently passed over a potential star? Williams certainly thought so, bringing the Italian back to Grand Prix racing in 1999 for another shot.
Sadly though for all parties, Zanardi's second stint in F1 proved just as underwhelming as the first, with the Italian struggling to adapt to the very different machinery of the day and scoring just one point with the British squad before a parting of the ways.
A return to CART and THAT life-threatening accident followed - but his biggest challenges were still to come...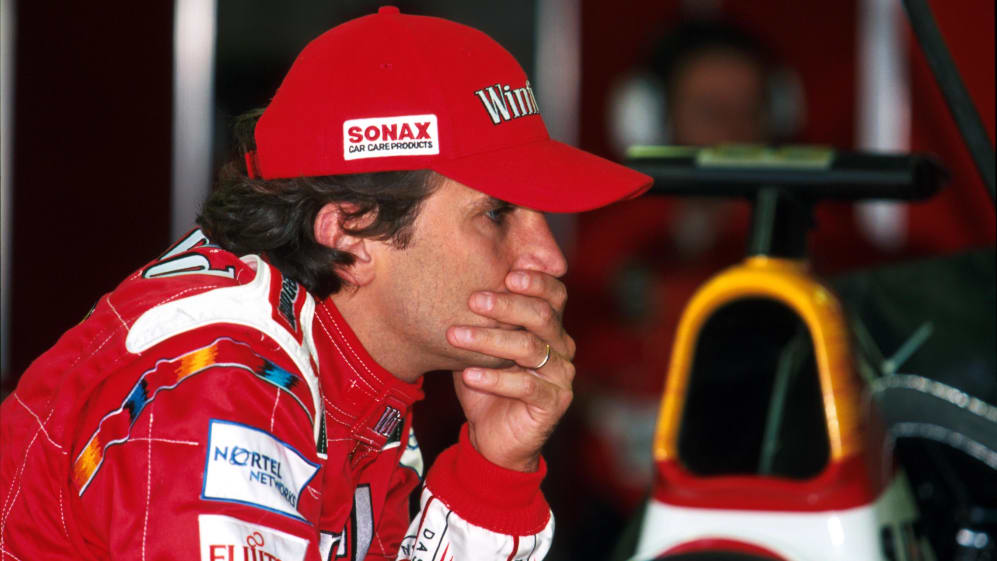 Timo Glock
Timo Glock is remembered by many as the driver overtaken late on by Lewis Hamilton at the 2008 season-ending Brazilian Grand Prix, allowing the then McLaren driver to climb up to fifth and ultimately claim his maiden world title ahead of Ferrari's Massa. But the fact that he was on the grid at all that day owed much to his resilience.
It all began in 2004, when Jordan drafted him in as a replacement for Giorgio Pantano in Canada, the German duly obliging with a memorable seventh-place finish. The talented youngster took part in the final three rounds of the season with the same team, but in 2005 a race seat failed to materialise, leaving Glock at sea.
What followed was a convoluted route back to the top, which involved a spell in Champ Cars - where he won Rookie of the Year honours - and a mesmeric couple of years in F1's GP2 feeder series during which he battled Lewis Hamilton (in 2006) before claiming the crown for himself in 2007.
That led to a second chance in F1 with Toyota, where he clinched successive 10th-place finishes in the drivers' standings - as well as three podiums - in his two seasons with the team before they pulled out of F1. A three-year stint with Virgin (who morphed into Marussia) followed, as the popular racer took his tally of race starts to 91. Unthinkable at one stage.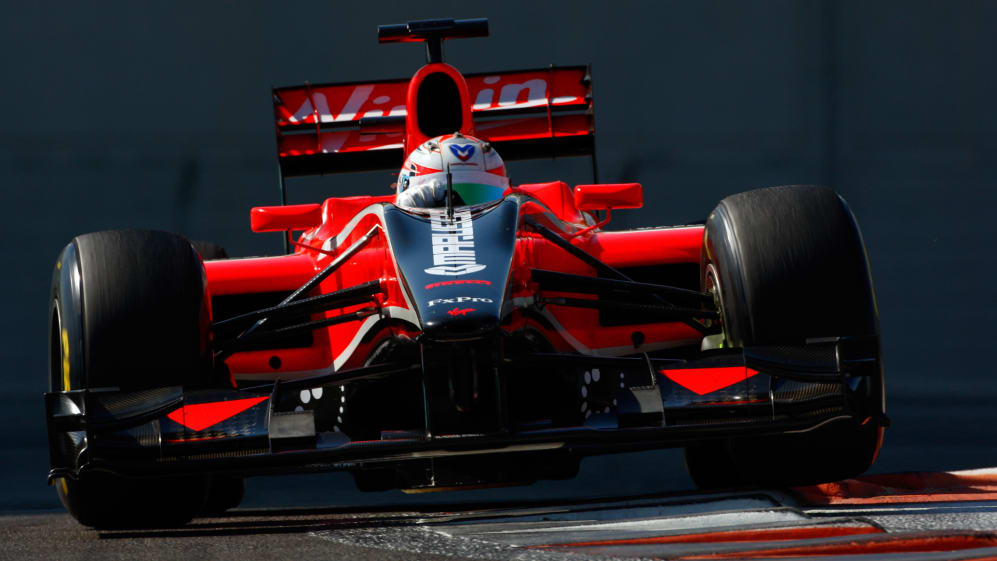 Alex Wurz
Benetton driver Gerhard Berger being sidelined with sinus issues paved the way for his fellow Austrian Alex Wurz to enter Formula 1 in 1997, with Wurz dovetailing appearances for Mercedes in the FIA GT Championship with subbing for Berger at the Canadian, French and British Grands Prix.
Following Berger's retirement, Wurz stepped into a full-time race-seat with the team for 1998 alongside Giancarlo Fisichella. Three up-and-down seasons followed, before Wurz was dropped in favour of Jenson Button for 2001.
With no race drive on the table, Wurz took up the role of third driver with McLaren for five seasons. But when full-time race driver Juan Pablo Montoya fractured his shoulder while playing tennis during the 2005 season, Wurz got the call to deputise at the San Marino Grand Prix, his fourth place in the race becoming third when the BAR cars were disqualified.
With Montoya back to fitness at the following race, Wurz was back on the bench, and he announced at the end of the year that he would switch to being Williams' test driver for 2006. It was to prove a fruitful decision, and when Mark Webber left the team at the end of that season, Wurz found himself back in a full-time race seat - and back on the podium - in 2007, a decade after his Grand Prix debut.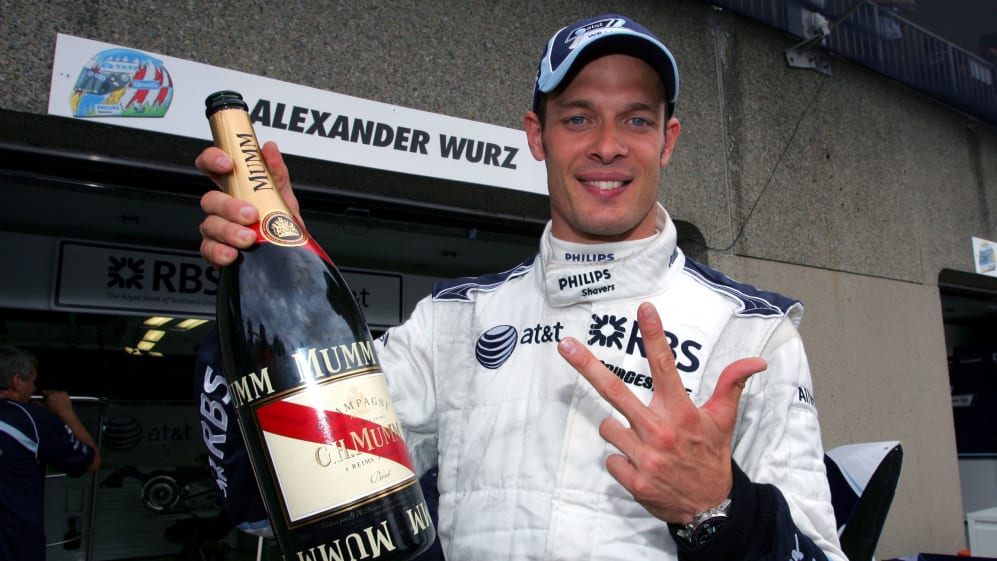 Roberto Moreno
The term 'journeyman' has never been better applied in F1 than to the career of Brazilian Roberto Moreno, who repeatedly fought his way back onto the grid. He got his first F1 chance as a one-off substitute for Nigel Mansell at Lotus in 1982, but failed to qualify for the Dutch GP and wouldn't reappear in F1 until 1987 when he began a stint of driving for teams consistently up against it when it came to qualifying for races.
But the biggest moment of Moreno's career was yet to come, when he was called up in late 1990 to replace Alessandro Nannini at Benetton. He was second in Japan on his first outing for the team, and was part of the starting line-up for 1991 alongside his friend Nelson Piquet. But with the arrival of Michael Schumacher, pulled into the team in place of Moreno from Italy onwards, the writing was on the wall. Drives with Jordan, Minardi and Andrea Moda followed, before Moreno's F1 career was over. Except it wasn't…
Out of F1 for 1993 and 1994, Moreno came back again in 1995, this time with the embryonic Forti squad. It was a season best forgotten, however, and after scoring no points, Moreno finally said goodbye to life as a Formula 1 driver. He's been spotted in the F1 paddock recently, though, so maybe he's planning another comeback - the fighting spirit certainly isn't missing…