'As a team we don't do that' – Bottas dismisses reports he could be replaced mid-season by Russell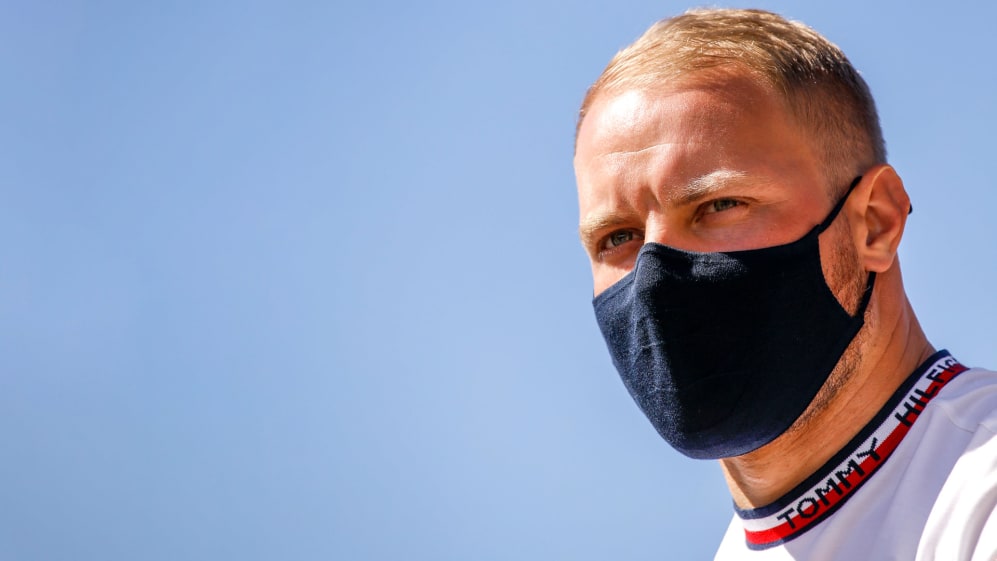 Valtteri Bottas has dismissed reports that he could be replaced mid-season by George Russell. And even though the Mercedes driver is 37 points behind his team mate Lewis Hamilton, he says he's not worried about team orders coming into play this season.
Bottas, who took pole position for the last round in Portugal but hasn't won a Grand Prix in 2021, was asked before the Spanish Grand Prix whether he was distracted by reports that Williams driver Russell could take his seat mid-season.
READ MORE: Is 2021 the year Mercedes' exceptional Spanish GP run comes to an end?
"No, because I know I'm not going to be replaced in the middle of the season; as a team we don't do that. I have a contract for this year, and I think there's only one team that does that kind of things in F1 and we are not that," he said, referring to Red Bull who have twice swapped drivers mid-season in the last six years.
"So no pressure from my side and I know how things are. There's always bulls*** around, that's part of the sport."
Heading to Round 4 of the season, the Finn sits fourth in the standings – as he crashed out of Imola in a collision with Russell and scored no points at that race. With Lewis Hamilton in the lead of the championship, Bottas was also asked whether he was worried about team orders coming into play at Mercedes, and whether he might be asked to support his team mate in the title battle against Red Bull's Max Verstappen.
"About any team orders, etc, I'm not worried to be honest – not at all – I know there's a bit of a gap now but it's super early days and for me there's no point starting to think about that, so, not worried," he replied.
GOOD LAP vs GREAT LAP: Ride onboard with Sergio Perez to see how to nail a lap at Barcelona
And the Finn also backed himself for a comeback as the title race is still at a very early stage.
"Yes, there's still 20 races to go, which is a huge amount of points, and I'm definitely not giving up on the goal for this year," he said. "I always believed that hard work will pay off so I'll keep working hard and keep believing, and I know the results will come and it will pay off."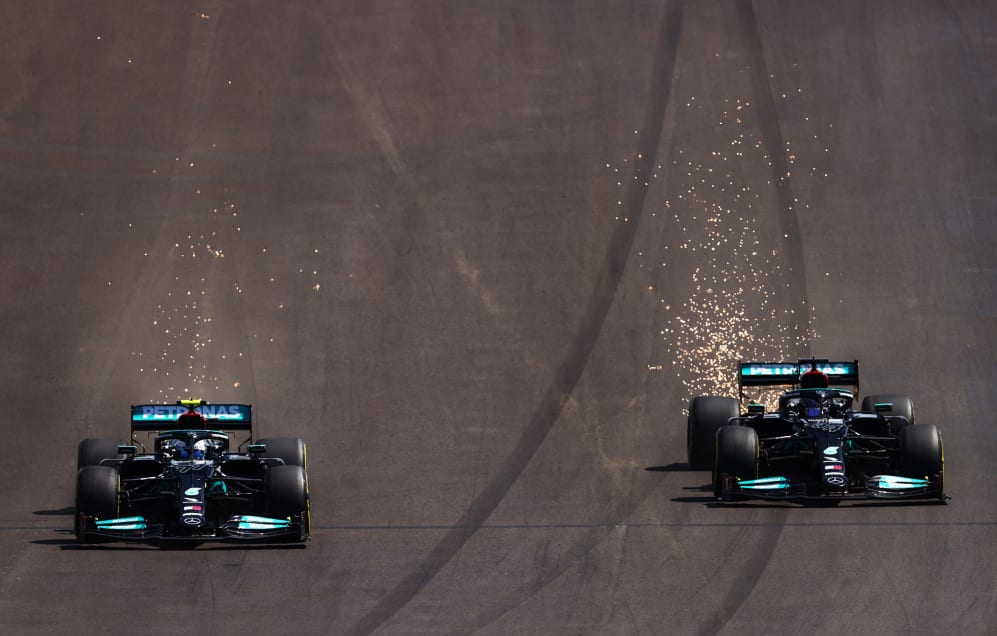 And Bottas, whose current Mercedes contract is up at the end of the year, also insisted he was not thinking about next year or his future at the team.
"It's early days – I haven't thought really about next year," he said. "As I've said earlier, my full focus is on here and now, because that is all that matters and that will normally bring a good future. So, I have no idea, and at the moment I don't care; I'm just focusing on this year and putting every single thought and every single energy I have into that," concluded Bottas.
He may be five points behind Lando Norris in the standings but Bottas has one pole position and three podiums in his last three Spanish Grands Prix. Could this be his year?